Turnaround saga of Bengal Chemicals and Pharmaceuticals, HSCL
Bengal Chemicals made profits after 63 years in FY17, while NBCC expects minimum 12-15% topline growth in next 2-3 years for HSCL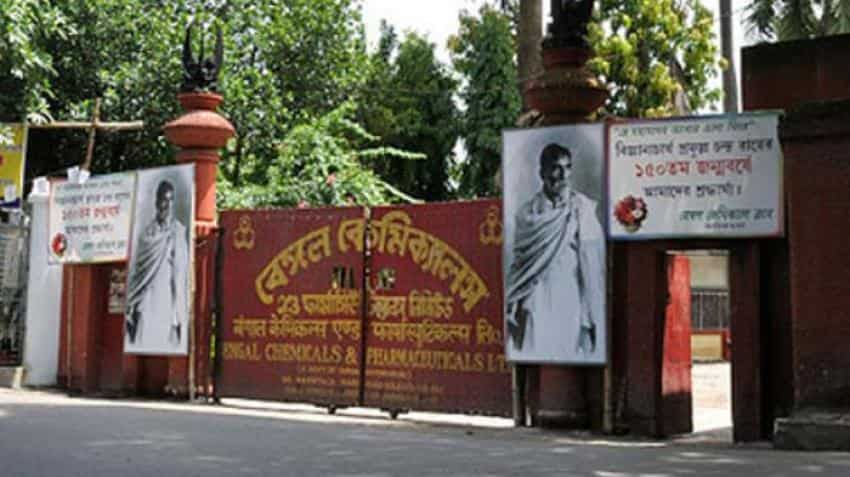 Bengal Chemicals is known for its popular brands such as anti-flatulent syrup Aqua Ptychotis and Cantharidine hair oil Image: Company website
At a time when some of the Kolkata-based private sector giants like Bhushan Steels, Bhushan Power, Electrosteel Steel and Monnet Ispat are under the Insolvency and Bankruptcy Code (IBC) resolution process, Centre's efforts helped two city-based public sector companies come out of the woods.
After Bengal Chemicals and Pharmaceuticals, which turned into profit in financial year (FY) 2017, the Central government is making efforts to revive loss-making Hindustan Steelworks Construction (HSCL). Bengal Chemicals made profits after 63 years.
By 2016, HSCL had accumulated losses of Rs 1,585 crore and the public-sector company was not able to meet the working capital requirement. In 2016, the Centre approved a plan to make loss-making HSCL a subsidiary of NBCC (India), a Navratna company under the Union Urban Development Ministry. NBCC acquired 51% of the paid-up capital of the company infusing Rs 35.7 crore, while the Centre infused Rs 34 crore.
Anoop Kumar Mittal, Chairman of NBCC, in an interview earlier said, "For the next two-three years I am expecting minimum 12-15% topline growth for HSCL." The company expects 6-7% bottom line growth for HSCL in FY18. Profit margin for FY18 could be in the range of 6-7%.
The steps taken by the government helped the Kolkata-based company become a debt-free and cash-surplus entity.
Steel Ministry on Friday agreed to transfer its entire 49% stake in HSCL to Housing and Urban Affairs Ministry, paving the way for state-owned construction firm NBCC India to take full control of its subsidiary HSCL.
The Cabinet had last year approved the financial restructuring of state-run HSCL and its takeover by NBCC.
The board of HSCL would be reconstituted and chairman or representative of NBCC would become the non-executive chairman of HSCL.
However, this exercise will bring down headcounts. The government adopted a voluntary retirement scheme (VRS) costing the company Rs 532 crore. Consequently, regular employees' count went down from 13,517 in 1999 to 2,770 in 2002. Currently, the company, established in 1964 as a construction firm under the Ministry of Steel in Kolkata, has only 24 people on its payroll.
The turnaround of Bengal Chemicals is another success story. Founded in 1901 by chemist and entrepreneur P C Ray, Bengal Chemicals is known for its popular brands such as anti-flatulent syrup Aqua Ptychotis and Cantharidine hair oil. Though these brands are these days hard to come by, the state-run company has assets of Rs 1,500 crore and it is quietly making  a turnaround.
In FY17, the company made a profit of 4 crore compared to a loss of Rs 9 crore FY16.
Its annual revenue in 1951 from chemicals, pharmaceuticals and floor cleaners business was Rs 1.5 crore, the journey of the company since then had largely been downhill. After years of losses, the Central government took over the management of the company in 1981. But the company continued to incur losses and it was declared sick in 1992.
For a long period of time, the company was producing low-margin generic drugs for captive consumption by the government.
Things started changing after P M Chandraiah joined the company as Finance Director and later elevated as the Managing Director of the firm.
Though implementing the turnaround plan was not easy, given militant trade unions to insouciant work ethic, Chandraiah had his work cut out. The company brought down input costs by 15-20% in the same year.
With the commissioning of an upgraded production facility, Bengal Chemicals almost doubled its operating revenue in 2015-16 to Rs 88.19 crore. Losses were coming down.
The company's operating revenue is expected to rise from Rs 110 crore in 2015-16 to Rs 200 crore by 2019-20. Total income of the company raised from Rs 36.63 crore in 2012 to Rs 112.76 crore in 2016-17. Losses too narrowed from Rs 36.55 crore in 2012-13 to Rs 9.13 crore in 2016-17.
The government took over the management of the company in 1977 and nationalised the firm in 1981.
Get Latest Business News, Stock Market Updates and Videos; Check your tax outgo through Income Tax Calculator and save money through our Personal Finance coverage. Check Business Breaking News Live on Zee Business Twitter and Facebook. Subscribe on YouTube.