Telecom operators rift on govt's spectrum usage charge widens
Industry bodies COAI and AUSPI have been at against each other regarding the government's proposal to impose a uniform spectrum usage charge.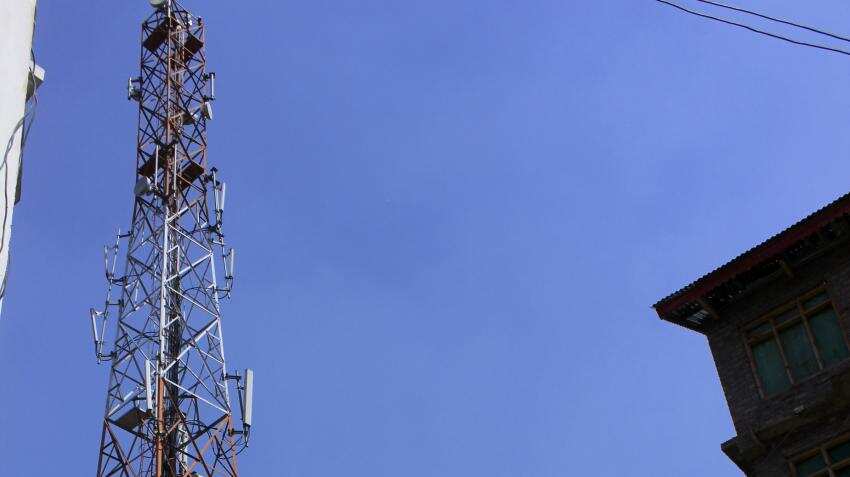 Telecom operators remain divided on spectrum usage charge. Photo: IANS
Updated: Sun, May 08, 2016
09:55 am
New Delhi, PTI
In fresh sparring among telecom players, major differences have emerged in the industry over the government's proposal to impose uniform annual spectrum charges at reduced rate of 4.5% on all players over revenue earned by them from telephony services.
While industry body Cellular Operators Association of India (​COAI) has cited a study showing reducing spectrum usage charge (SUC) by 1% can increase GDP by about Rs 1.76 lakh crore, another telcos lobby Association of Unified Telecom Service Providers of India (AUSPI) has cited loss of about Rs 1.65 lakh crore to national exchequer if government meets the former's demand.
COAI, which represents operators like Airtel, Vodafone, Idea Cellular, has written to Telecom Secretary J S Deepak demanding uniform SUC on all companies, but at 3% level.
It has said that one of its members, Reliance Jio Infocomm, has differed on its view.
"It is submitted that except for one of the Telecom Service Providers, the entire industry strongly believes that a uniform fee would not only result in a level playing field but will also remove the ambiguities, arbitrages and their misuse," COAI Director General Rajan S Mathews said in the letter dated May 4.
Reliance Jio did not comment on the latest move of COAI but earlier it had opposed uniform SUC on telecom operators as demanded by the industry body.
Opposing the COAI's demand, AUSPI, which represents Reliance Communications and Tata Teleservices, said, "The proposal of ex post-facto reduction in SUC rate (at 3%) is not only against the principle of transparency and level playing field, but benefiting only few operators acquired large quantum of spectrum in previous auctions."
"Proposal of government to have flat rate of SUC for all type of spectrum will lead to a loss of more than Rs 1.65 lakh crore to the government over a period of 20 years and gain to a handful of incumbent operators who have been holding a large amount of spectrum acquired administratively," AUSPI General Secretary Ashok Sud said in a letter to Telecom Minister Ravi Shankar Prasad and Deepak.
COAI has cited a study by Deloitte which says beside increasing GDP, reducing SUC by 1% can reduce number of people below poverty line by 4.7%.
The present level of SUC collection by government is around 4.69% of revenues earned by companies from mobile phone services.
Telecom regulator Trai has recommended SUC at uniform rate of 3% across the industry and gradually bring it to 1%.
SUC was earlier linked to quantum of spectrum held by an operator and varied between 3-8% of adjusted gross revenue.