Suzuki Motor says used improper fuel economy tests, shares slide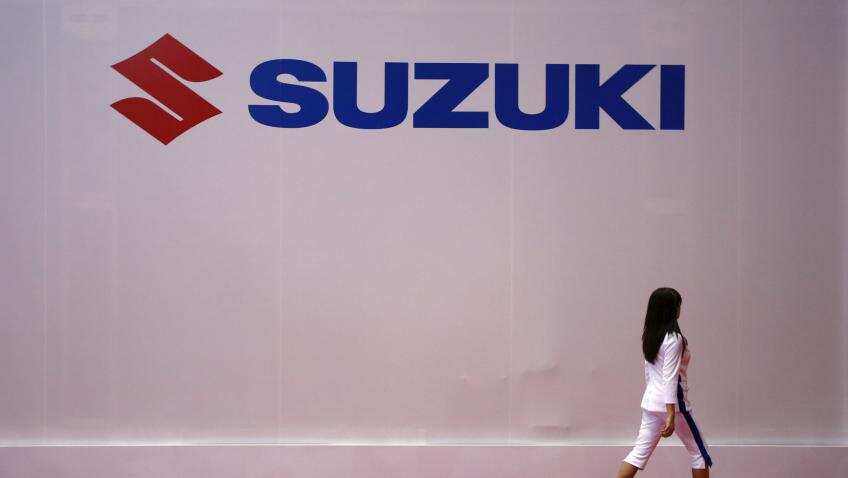 The logo of Suzuki Motors is displayed at the 44th Tokyo Motor Show in Tokyo, Japan, November 2, 2015. REUTERS/Issei Kato/File Photo
Updated: Wed, May 18, 2016
10:24 am
Tokyo, Reuters
Suzuki Motor Corp said it had used improper fuel economy testing methods, sending its shares tumbling as a mileage cheating scandal in Japan that has engulfed Mitsubishi Motors Corp widened.
Suzuki Chairman Osamu Suzuki will brief the media at 4 p.m. in Tokyo (0700 GMT).
The automaker specialises in minivehicles, which have engines of up to 660cc and get preferential tax treatment under Japanese law. It commands roughly one-third of the country`s minivehicle market.
Fuel economy compliance has come under increased scrutiny since Mitsubishi said last month it falsified fuel economy readings for some of its minivehicle models. It also said it used non-compliant data to calculate mileage for other models.
Shares in Suzuki, Japan`s fourth-largest automaker by sales, were down 11 percent in afternoon trade. At one point they fell as much as 15 percent to their lowest level since November 2013. 
After Mitsubishi`s admission of fuel economy manipulation last month, Japan`s transport ministry asked the country`s automakers to re-submit fuel economy readings on all their vehicles by Wednesday.
Mitsubishi, which has agreed to sell a one-third stake to Nissan Motor Co in the wake of the scandal, is also expected to give further details later in the day on how many of its vehicles were using non-compliant data to calculate its mileage readings.
Tetsuro Aikawa, president of Mitsubishi Motors, will step down to take responsibility for the scandal, the Nikkei reported.
Shares in Mitsubishi were up 2 percent.