Siva Industries case: The BIG GAME of Bank, NPA and Settlement! WHY banks agreed to settle huge loan of Rs 4863 crore at just Rs 323 cr? BIG QUESTIONS RAISED!
Siva Industries Loan Settlement Case: Some serious allegations and questions have been raised with respect to Siva Industries and Holdings case that has grabbed the limelight.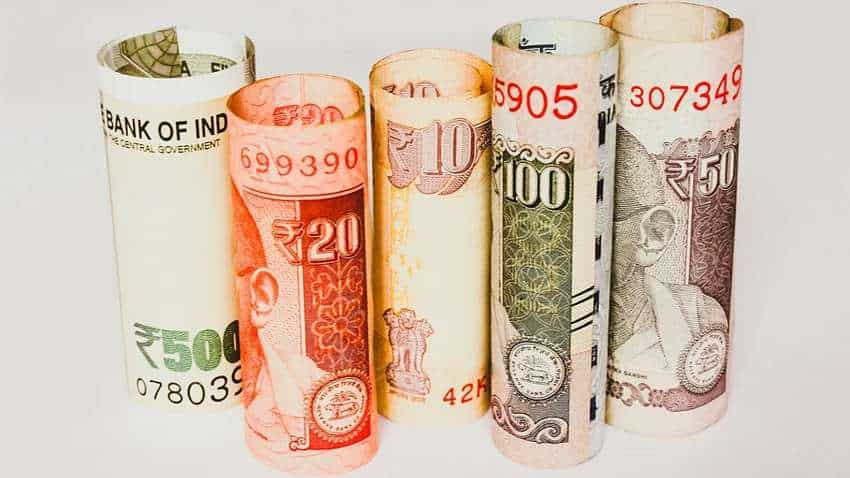 Moreover, the case becomes even more important when the lenders are even withdrawing the bankruptcy process of Siva Industries and Holdings. Pixabay pic.
Updated: Wed, Jun 16, 2021
09:55 pm
ZeeBiz WebDesk
Siva Industries Loan Settlement Case: Some serious allegations and questions have been raised with respect to the Siva Industries and Holdings case that has grabbed the limelight because public sector banks have agreed to settle with the promoter of Siva Industries a huge loan of Rs. 4,863 crore at just Rs 323 crores with a recovery of only 6.5%.  Interestingly the CoC member and biggest bank of the country SBI dissented against the settlement proposal.  
Moreover, the case becomes even more important when the lenders are withdrawing the bankruptcy process of Siva Industries and Holdings. 
Further, the important to note here is the settlement amount accepted by banks is said to be even lower than the liquidation value of Siva Industries and Holdings and it will result in a loss of approx. Rs. 4,700 crore public money. 
Additionally, the public sector bank Canara Bank privately sold its exposure of Rs. 1,148 crore to an ARC – International Asset Reconstruction Company Private Limited (IARC).
It is feared that this case will set a bad precedent and defeat the purpose of the Insolvency and Bankruptcy Code, 2016. As if things are to be settled outside court with such a meager sum, then IBC may lose its relevance.  
Interestingly IDBI Bank as the lead banker is settling the case with the same promoter who was earlier charged by CBI for defrauding the same lender to the tune of Rs 600 Cr along with the other then posted senior officials of the bank.  
Application for withdrawing insolvency proceedings is currently pending before NCLT, Chennai Bench, and listed on 18 June 2021 for further hearing. 
FULL DETAILS on the matter:-
-Lenders of Siva Industries and Holdings Limited, founded by C. Sivasankaran who is the former promoter of Aircel have filed applications under Section 12A of Insolvency and Bankruptcy Code 2016 (IBC) in National Company Law Tribunal (NCLT), Chennai Bench for withdrawing the insolvency proceedings against company. 
-Siva Industries and Holding owes Lenders approx. Rs 4863 crore.  
-Majority of Lenders ,mainly IDBI Bank as lead lender, Central Bank of India, LIC,  PNB  etc have agreed to settle the said debt of Rs. 4863 crore for Rs. 323 crore by accepting the one-time settlement (OTS) offer from Promoters' of Siva Industries resulting in meagre 6.5% recovery for them. 
It is claimed by the lead banker of CoC IDBI Bank that there was no successful resolution applicant that's why OTS route is adopted for resolution of debt but as per reports the bidder Royal Partners Investment Fund alleged that the bid was deliberately ignored.  
1.    Chronology of events: 
Siva Industries was admitted to Corporate Insolvency Resolution Process (CIRP) vide NCLT, Chennai order dated July 5, 2019. 
CIRP of Siva Industries has not been successful as the CoC/Lenders didn't approve resolution plan which was received from "Royal Partners Investment Fund Ltd." 
The Resolution Professional has filed the liquidation petition before the Registry which was yet to be numbered as on October 5, 2020. 
 Vallal RCK, a shareholder of Siva Industries filed an application before NCLT, Chennai, on August 31, 2020 under Sec. 60(5) of the IBC seeking necessary directions for consideration by the CoC on OTS. 
 
NCLT, Chennai vide its order dated October 5, 2020 directed the Resolution Professional to convene a meeting of CoC to consider the OTS. 
 CoC in its meeting held in April, 2021 approved the OTS and the Resolution Professional was authorized by IDBI Bank to file an application under Sec. 12A of IBC for withdrawal application filed under Sec 7 of IBC by IDBI Bank. 
 The Resolution Professional filed the application under Section 12A of IBC before NCLT, Chennai on April 8, 2021. 
 2.    Broad contours of OTS: 
A. Payment schedule: 
In payment schedule, banks may have to wait for up to  6 months for the  Rs 323 Cr settlement amount the upfront amount agreed is just Rs 5 Cr against the total dues of Rs 4863 Cr. The payment schedule below explains how lenders are going extra mile for this settlement.
 Lenders will get the entire settlement within a committed time frame i.e. 180 Working days from the dale of receipt of approval from NCLT, as detailed below: 
As per OTS, the settlement amount will be paid from the funds/debt to raised by the Promoter either on its own or out of the proceeds from either sale of assets, raising debt or external capital raise using the assets offered as security to Lenders. 
C. Pending Legal Proceedings: 
Lenders have also agreed to withdraw all pending legal proceedings against Sivasankaran's Companies as part of the resolution plan.   
D. Binding effect of the settlement:  
On the NCLT Approval Date the existing board of directors of Siva Industries shall be restated and full control over Siva Industries shall vest with Promoters. 
 Upon receipt of the entire Settlement Amount all accounts of Siva Industries shall stand regularised and their assets classification shall be made as "standard" for all purposes. 
OTS is binding on the Promoters, Siva Industries, majority shareholders of Siva Industries and such members of CoC, who have approved the withdrawal application on the basis of OTS. 
E. New loan: 
The Promoters of Siva Industries can avail new loan in Siva Industries. 
The deal will prompt banks to keep pushing for more OTS deals outside the IBC court, thus undermining the law. This will encourage more willful defaulters to pressurize banks to retain their ownership by repaying a small portion of the loan taken. 
Current status of Application for withdrawing insolvency application: 
The application was partly heard on Friday, 11 June 2021 by NCLT, Chennai Bench. Bench asked the Applicants to file clear copies of the voting pattern/result and adjourned the matter for further hearing on 18 June 2021. 
Noteworthy, Zee Business tried to contact the banks on this Siva Industries matter. The status of response from the banks is given below:-
बैंक, NPA और सेटलमेंट का खेल...₹5000 करोड़ के लोन का ₹323 करोड़ में सेटलमेंट? किसको फायदा पहुंचाने की कोशिश कर रहे हैं बैंक?#NPAKaKhel @FinMinIndia @nsitharamanoffc @PMOIndia @BrajeshKMZee pic.twitter.com/m68zDATIAG

— Zee Business (@ZeeBusiness) June 16, 2021
The lead lender IDBI Bank,  Neither responded to on email nor top management of the bank responded to calls and messages. However, in a social media post, last month the bank had claimed that the settlement value is higher than the liquidation value but it was not clarified on what amount CoC approved the plan.  
SBI which is part of the CoC has opposed the settlement plan and moved the NCLT against it. Bank in a detailed response to Zee Business clarified that "SBI is not a lender to Siva Industries, hence these queries may be addressed to the Lead Lender or COC for the company. Incidentally, SBI was a lender to one of the group companies that was guaranteed by Siva Industries. As part of CIRP process of Siva Industries, SBI's claim on invocation of this corporate guarantee was included in the claims admitted, which amounts to 5.77% of the total claims. SBI has voted against the proposed compromise offer and has already filed its motion before NCLT to protect its interests."
Central Bank of India, Union Bank of India, PNB IARCL and Siva Industries & Holdings have not responded to the mails till the time of publishing this story.
(Note: As and when, Zee Business receives any response/s, it/they will be incorporated in the story.) 
Get Latest Business News, Stock Market Updates and Videos; Check your tax outgo through Income Tax Calculator and save money through our Personal Finance coverage. Check Business Breaking News Live on Zee Business Twitter and Facebook. Subscribe on YouTube.