ONGC-RIL gas dispute: How it all started
The report directed Mukesh Ambani-led company to pay compensation for making "unjust" gains by pumping gas from the adjacent block.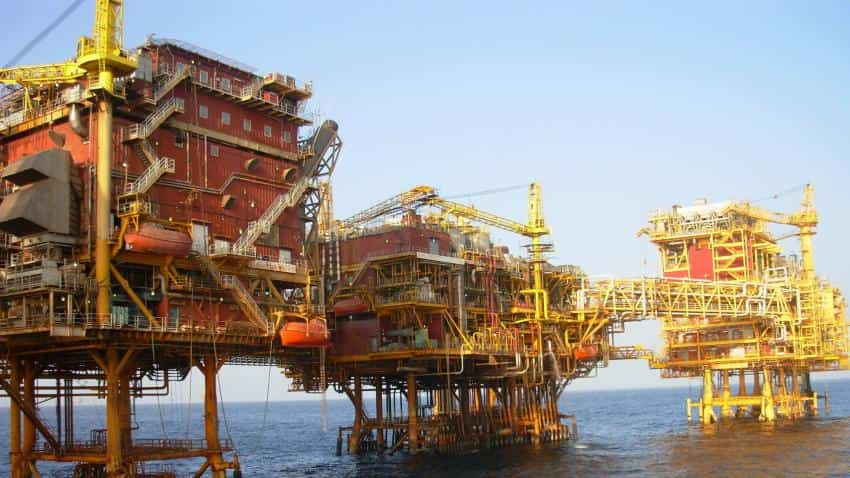 Pradhan told us that the Ministry will take action by September 30 based on the report. Photo: Wikipedia
Updated: Thu, Sep 01, 2016
10:13 am
Mumbai, ZeeBiz WebDesk
Justice AP Shah committee on Wednesday agreed that Reliance Industries had migrated gas from its adjacent block of Oil & Natural Gas (ONGC) in Krishna-Godavari basin in Bay of Bengal in the past seven years. 
The committee submitted its 'comprehensive report' to Oil Minister Dharmendra Pradhan on the on-going dispute between the two companies.
The report directed Mukesh Ambani-led company to pay compensation for making "unjust" gains by pumping gas from the adjacent block. 
Pradhan told us that the Ministry will take action by September 30 based on the report. "What will be the size of compensation..will decide after examining the report", Pradhan said.
Soon, the one-man Committee headed by Ajit Prakash Shah, former Chief Justice of Delhi High Court, made 113 pages long dispute report public on Petroleum Ministry website.
Background
According to the report submitted by Shah Committee, in 1997, ONGC had applied for an IG Petroleum Exploration License ("PEL"), which was granted by MOPNG (Ministry of Petroleum & Natural Gas) initially for four years, and subsequently extended up to January 31, 2003.
In 2002, ONGC submitted an application for a re-grant of the PEL, which was re-granted by MOPNG for a further period of four years, and extended further on ONGC's request till January 31, 2008.
While, under the NELP (New Exploration and Licensing Policy), RIL along with its foreign partner Niko Resources Limited (NRL) bid for NELP-1 for the right to enter into a PSC (Production Sharing Contract) for block KG-DWN-98/3 or KGD6. This was a contiguous block located directly to the south-east of Godavari-PML block and to the east of KG-DWN-98/2 (KG-D5).
At the time of entering into the PSC with the Government of India on April 12, 2000, RIL had participating interest of 90% while NRL had 10%, as specified in Article 2 of the PSC. 
RIL made Pliocene gas discoveries in 2002, for which the Initial Development Plan ("IDP") was approved in November 2004, and an addendum approved in December 2006. RIL drilled four development wells between December 2006 and November 2007, and started commercial gas production on April 1, 2009.
How the dispute started
The dispute between ONGC and RIL started when, by its letter addressed to DGH (Directorate General of Hydrocarbons) dated July 22, 2013, ONGC stated that it had carried out a detailed Geological & Geophysical (G&G) interpretation of the available data pertaining to the Godavari PML and KG-DWN-98/2 blocks. 
The results of this study, according to ONGC, indicated that there were "laterally aggrading channel features of G-4 pools [in the ONGC blocks] extending southeast into adjacent D-6 block [i.e., block KG-DWN-98/3] and, furthermore appear to have a continuity with the producing pools of block KG-DWN-98/3".
Accordingly, ONGC requested the DGH to provide it with G&G data, along with the production and well data of the contiguous area of block KGDWN-98/3.
On August 20, 2013, DGH wrote a letter to RIL, stating that G&G data along with production and well data for the block KG-DWN-98/3 may be provided to ONGC for analysing field continuity of the pools. Reminders were sent to RIL in this regard as well. 
After series of meetings between the companies and DGH, at a next meeting on March 11, 2014, the parties agreed to appoint a reputed international consultant to evaluate the possible continuity of reservoirs across the block boundaries. 
However, before the independent consultant could be appointed and the study formally commissioned, ONGC filed a writ petition in the Delhi High Court against the exploitation and extraction of gas by RIL from ONGC blocks, dated May 15, 2014, against the Government of India, DGH and RIL.
The petition sought, among other things, directions to the Government and DGH for the appointment of an independent agency to establish continuity of reservoirs across the two blocks of ONGC and RIL and for gas balancing in accordance with the provisions of Oilfield (Regulation and Development) Act, 1948 ("the Act" or "Oilfield Act"), and Petroleum and Natural Gas Rules, 1959 ("PNG Rules"). 
The petition also pleaded that if ONGC was found entitled by the independent agency, RIL should agree to compensate ONGC, and that RIL be directed to submit full accounts of the past and prospective gas production, and past and prospective gas sales, and undertake to pay ONGC as may be determined. 
Finally, an independent consultant – DeGolyer & MacNaughton (D&M)– was appointed on July 3, 2014 to conduct a third-party assessment of the study area, with certain specified objectives. 
Conclusions and findings
According to DGH, ONGC also had prior knowledge about possible continuity in the channels as far back as 2007, but took no action for several years. DGH points out that ONGC acquired and processed 3-D seismic Q-marine data in 2006-2007 in Godavari PML overlapping with the KG-DWN-89 98/3 block. 
However, ONGC never raised any allegation regarding the possible continuity of Pliocene reservoirs for a period of more than six years, i.e., from at least 2007 to 2013. Ideally, according to DGH, ONGC should have carried out pressure tests in its blocks, once RIL commenced commercial production in April 2009, to confirm the suspected connectivity and continuity. 
Finally, as per the report, the Shah panel has arrived at certain key prima facie conclusions:
1. First, the Committee finds that the 2003 Appraisal Report prima facie reveals that RIL had prior knowledge about connectivity and continuity of reservoirs.
2. Second, it appears that RIL did not bring the contents and findings of the 2003 Appraisal Report to the notice of DGH, which is particularly disconcerting, considering the obligations of contractors/operators to make all relevant information pertaining to their block available to the regulator.
3. Third, ONGC also had some form of prior knowledge about possible continuity, but did not act promptly or with due diligence, and took up the matter only six years after it first obtained relevant information.
"The Committee believes that the allegations of prior knowledge on the part of both RIL and ONGC must be enquired into further, with particular emphasis laid upon the failure of both parties to present the information they had to the DGH at the time they allegedly obtained the information."
Get Latest Business News, Stock Market Updates and Videos; Check your tax outgo through Income Tax Calculator and save money through our Personal Finance coverage. Check Business Breaking News Live on Zee Business Twitter and Facebook. Subscribe on YouTube.