Motor racing: Formula One changes logo for new-look future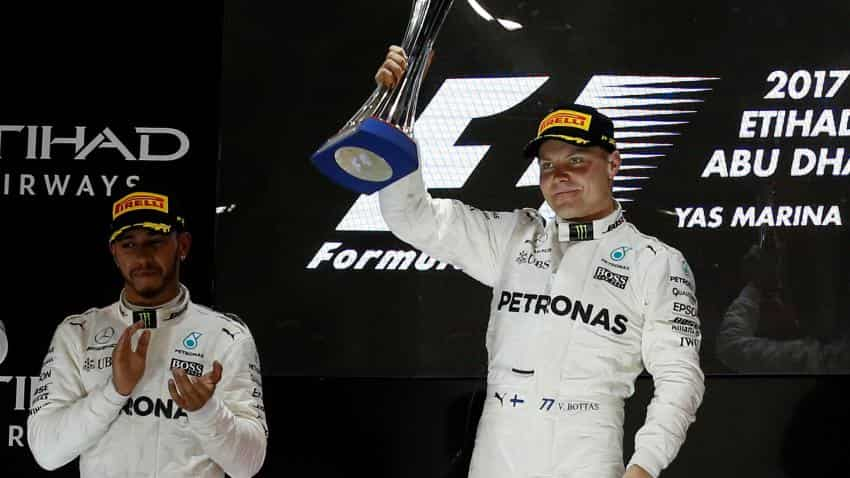 Photo of Formula One - Abu Dhabi Grand Prix. Image Source: Reuters
Formula One unveiled a new logo at the season-ending Abu Dhabi Grand Prix on Sunday as the first step in a rebranding of the U.S.-owned sport.
The design, described as symbolising the look of a Formula One car with a `modern-retro feel`, replaces one introduced three decades ago by former commercial supremo Bernie Ecclestone.
Managing director Sean Bratches said it reflected the "wider transformation taking place in Formula One" as owners Liberty Media sought to broaden the sport's appeal and lead it into a digital future.
Formula One`s director of marketing Ellie Norman, who joined from Virgin Media in August, told Reuters the new logo derived from fan feedback and would be easier to work with on digital and mobile platforms.
"I think over time it will be received positively," she said, recognising there could be an initial backlash in some quarters.
"Having shared it with the teams in Abu Dhabi on Thursday and with our sponsors and partners on Wednesday, the feedback... has been incredibly positive."
Jean Todt, president of the governing International Automobile Federation (FIA), told reporters he saw it as "a good evolution".
Four times world champion Lewis Hamilton was less sure after seeing the new logo flash up on the screens after the podium ceremonies.
"I think the one that we already had was an iconic logo," said the Briton. "Just imagine Ferrari changing their logo, or Mercedes... but maybe it will grow on us."
Ferrari`s Sebastian Vettel said simply: "I liked the old one better."
MISSION STATEMENT
Formula One has also set out a `mission statement` in language that may raise eyebrows among those wary of `Americanisation`.
The five `key behaviours` are listed as: `Revel in the racing`, `Make the spectacle more spectacular`, `Break down borders`, `Taste the oil` and `Feel the blood boil`.
The first involves working with teams and the FIA to improve the racing, the second to build up events around races and create more of a buzz while the third is about increasing the audience and drawing in new fans with digital technology.
The last two relate to presenting the technology in a more compelling way and highlighting the human emotions and rivalries.
Norman said Liberty, who took over Formula One in January, had carried out extensive fan research and the message coming back was that the sport had lost excitement and become too sanitised and inaccessible.
"We really have to set about a shift in that perception because without the passion of our fans there could be a point where there is no longer Formula One, because we just don't have that connection with people," said Norman.
"For us is it was about almost restarting and thinking about how do we actually unleash a new Formula One into 2018," she added.
"All of the work we've been doing is really setting us up for next season and beyond and how we want to continue to bring fans much closer. The more that we give fans what they want, the more as a business we will get what we want in the long term."
Formula One bosses have said they want to treat each race like a Super Bowl and introduced a number of initiatives this season.
They said attendances at grands prix had risen as had digital and television viewing figures.
"With the new logo and identity that we build, we can take this and build up eSports, find a way to connect this audience and bring them in," said Norman. "This logo allows us to take it into those environments where the new audiences are."
(Editing by Clare Fallon and Ken Ferris)
 
Updated: Mon, Nov 27, 2017
08:39 am
Reuters