Has your company rewarded you with a junket? See how these companies have spread happiness
Last month, news of a gutkha company sending about 1,300 employees on an Australian cruise raised eyebrows. However, the phenomenon is not new. Companies are increasingly showering their hardworking staff with luxury cruises, foreign junkets, cars and expensive gifts. Gestures such as these are bringing in a sense of belonging among the employees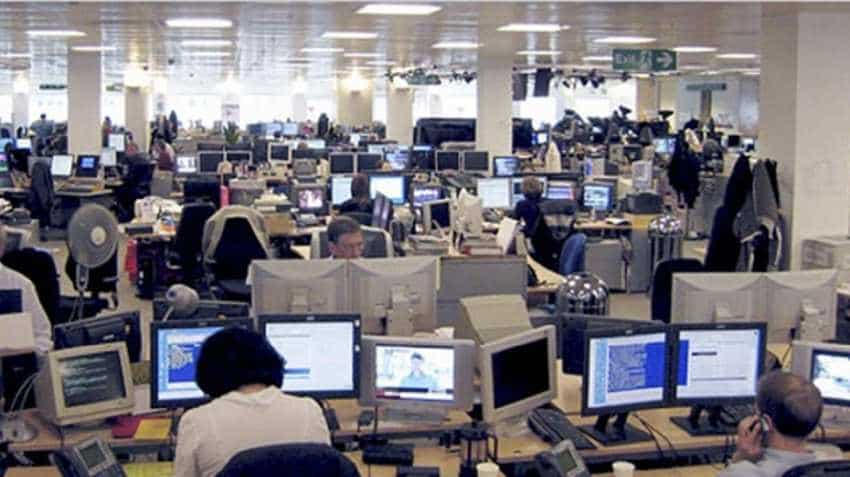 International trips offered to employees are not just about going the extra mile. It is also about employers taking extra effort to recognise and reward their best performers, in a manner that generates loyalty and recognition. Image Source: Reuters
Updated: Fri, Oct 19, 2018
02:48 pm
ZeeBiz WebDesk
Years before he founded his own marketing company, Acquist Marketing and Realty, Sanjay Guha was a strategic account manager at Dun & Bradstreet. His favourite memory revolves around the day when he was called the highest sales performer for 2006-07, and gifted a trip to Egypt for his family.
"It felt really good to be recognised. Money is one thing, but at that level, it is a very good motivator. I really felt that I earned that trip," he says. Thanks to organisations willing to open their purse strings, an increasing number of employees are blowing off the steam of a high pressure job on luxury cruises and foreign junkets.
Some of the exotic destinations employees fly to are the Baltics, South Africa and Turkey. "Cruise is one of the many perks that has been on offer. It will be a three-night or a five-night trip. As for casinos, people either combine it on a cruise holiday as the cruise ships have casinos on board. Others opt for Macau or Singapore as a destination as they have casinos," says Karan Anand, head of relationships, Cox & Kings.
Watch This Zee Business Video Here: 
As more and more organisations are choosing to reward their employees with annual trips, corporate spending on holidays has gone up 20-25%, according to Cox & Kings.
International trips offered to employees are not just about going the extra mile. It is also about employers taking extra effort to recognise and reward their best performers, in a manner that generates loyalty and recognition.
High performer formula
High performers are the toughest employees to engage. Not only are they constantly headhunted, top performers seek differentiation and individual recognition, as they believe they have made a significant contribution to the organisation, says Anjali Raghuvanshi, chief people officer of Randstad India.
In the era of disruption, fewer and fewer organiations require employees who "clock in and clock out" and are defined as actively disengaged. While the disruptors require employees who go beyond their job roles, larger organisations require innovators who are efficiently high performers.
"A luxury perk multiplies the impact, creating a sense of 'wow' and can establish an emotional connect. This emotional connect can then lead to higher commitment and hence loyalty," says Chetan Yadav, chief people officer of Tally Solutions.
According to Raghuvanshi, high performers are a restless lot. "They want to aim something bigger every now and then and their aspirations keep changing," she says. International trips which are goal-linked, allow organisations to extend the goal posts every year. For example, the first year might see trips within Asia and the Middle East, and slowly inch towards luxurious vacations and so on; leaving them wanting for more. Bigger the achievement, better the prize.
"Luxury tours are for top performers. Corporates have different bands based on the profile of the employee and the target that has been set for him or her. For a particular target achieved, the holiday may be to Thailand or Malaysia, for a higher target it will be Europe or US, with a cruise thrown in. So there is a differentiator," says Anand of Cox & Kings.
Painting 'em red
Not all employers choose to book flights and hotel rooms for their high performers. Kishore Biyani, the founder of Big Bazaar, believes that his store staff are his best performers. In his book, It Happened In India, he says that during the 2005 Mumbai floods, his staff took the initiative to keep their stores which were not flooded, open. After the waters receded, the staff even delivered essential supplies to the customers.
Biyani too wanted to take the extra mile to help his staff celebrate Diwali. Instead of run-of-the-mill gifts and cash, Biyani ordered a service to paint the homes of the staff. According to him, from a freshly painted, clutter-free home, employees come to office with a fresh mind.
"Their family feels proud about them. And the community they live in will talk about how his or her company did this for them," Biyani says in the book.
A hint of luxury in the rewards gift offered to employees helps create a sense of ownership and bring in association of the management. "Luxury items are more likely to represent the company image and reputation. People use the items and are hence more likely to develop ownership with the company and its management. Therefore, luxury item gifts create strategic initiative as a good gesture," says Ajay Gupta, associate professor - HR at VSEIM Business School.
A small gift that hints luxury can have a much more profound effect on the minds of an employee, as opposed to a cash reward. Variable pay which is linked to performance has taken the sheen off cash-based rewards. They also lack the surprise and aesthetic value. While cash is spent, rewards stay in memory long after. Employers who purchase the gadgets in bulk benefit from discounts, too.
The most common luxury items given away linked to performance are gadgets. They play a great role in engaging millennials and the younger generation which is excited about fitness bands, iPhones, and iPads. The other common tech rewards include Chromecast, Amazon Alexa or an Amazon Fire Sticks.
Younger employees tend to put in excess efforts towards a target, if gadgets are provided as rewards. Also, they are much happier when appreciated in the form of rewards, which is becoming tougher to achieve with demanding millennial employees. "The technology revolution and global exposure have placed the average Indian on a consumerist pedestal.
As an employee, they covet exotic perks and become a happier, more engaged employee. Recent market surveys have also found that 80% of employees would choose additional benefits over a pay raise," says Karthik Ekambaram - vice-president, diversity and inclusion consulting, AVTAR Group.
Millennials versus Baby Boomers
Employee rewards are also customised keeping in mind the age and experience of the workforce. Millennials is a generation which lacks organisational loyalty but possess ample ability to innovate. The perks offered to these new-age employees should be like all the apps they use, and work instantly.
"Millennials look for instant gratification, and are unlikely to wait for an annual, quarterly or even a monthly recognition. It means their achievements should be rewarded quickly," says Raghuvanshi. For them, it is also about how big the gesture is, but when it arrives.
Mid-level employees who are ambitious seek learning opportunities, like management programmes at a premier institution or attendance of seminars or conferences; especially those who seek knowledge. Employees from the Baby Boomers generation, however, prefer recognition and respect. They expect that their families are included in the workplace celebrations like reaching a tenure or in a meeting with the top management.
Watch This Zee Business Video Here: 
Management gurus say that employees should be treated the way the best customers of a company should be. The best customers receive service, but apart from that they get a little extra. This extra goes a long way in ensuring that engaged employees work towards carrying the vision of the organisations, especially in customer-facing businesses.
Source: DNA Money
Get Latest Business News, Stock Market Updates and Videos; Check your tax outgo through Income Tax Calculator and save money through our Personal Finance coverage. Check Business Breaking News Live on Zee Business Twitter and Facebook. Subscribe on YouTube.