'Govt should reduce GST on insurance sector to 10-12%'
The company is hopeful of 10% premium growth with underwriting correction measure solvency margins to reach 1.8 by March 2018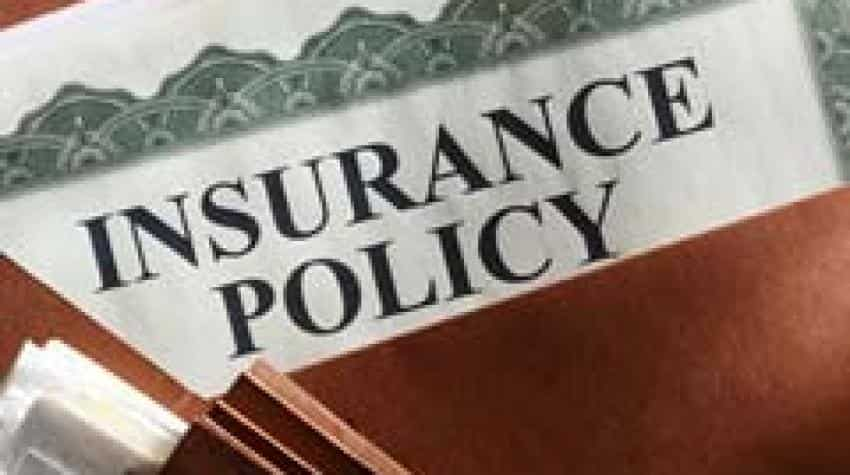 'Our solvency ratio might be around 1.8, which would be more than required 1.5'. Image source: Reuters
United India Insurance Company (UIC), a 100% government-owned company, plans to complete its initial public offering (IPO) by September 2018. The Chennai-based insurer is working on strengthening its balance sheet and improve solvency margins. The company is hopeful of 10% premium growth with underwriting correction measure solvency margins to reach 1.8 by March 2018. In this Budget, the government might announce universal health scheme to amalgamate all the (health) schemes into one. Penetration of general insurance is increasing with the increase in regular income and awareness among the public.  Anurag Shah of Zee Business spoke to M N Sarma, Chairman and Managing Director of the company, on its IPO plans and overall growth in the sector.
Q: You have received mandate from the government to list your company on the stock exchanges, so what would be the timelime of the listing and how will you manage solvency ratio required for the listing?
The Government of India and Ministry of Finance has asked us to be ready for the listing  by September 2018. Prior to that we are working on improving  solvency ratio by march 2018. Our solvency ratio might be around 1.8, which would be more than required 1.5.
Q: To improve solvency what kind of steps you have taken?
To improve solvency we have taken Rs 900-crore subordinate debt, which will come to us by January-end. In lose making business we have taken quota share treaty.  At least 20% quota share reinsurance taken in motor third-party and health insurance. So, requirement for solvency fund would be less and than we would be crossing required 1.5 solvency requirement easily.       
Q: How you will turn loss-making business and what is the present premium growth?
Presently premium growth is at 10 % and our health and motor insurance majorly contributed for losses. In third-party motor Insurance losses occurred because of increasing amount of  incurred but not reported (IBNR), general reserve money transferred for IBNR reserve. Therefore loss is visible on books, but company's money is with companies IBNR reserve only. Third-party motor insurance premium is also hiked last year therefore now losses won't be much. Health insurance underwriting losses we are curtailing. Group health businesses we are underwriting carefully. With so much of underwriting correction we will turn profitable or at least break even.
Q: What would be the valuation of IPO and money raised would completely go to the government or you would require some money for expansion plans?
Valuation we would be doing, going forward, after March 31. Now, completely working on improving solvency ratio and we are confident that our solvency ratios would be much higher that required for the listing.
Q: As a leading insurance player, what would be your expectations/ wish list  for insurance sector from the coming Union Budget?
GST rate on insurance sector is 18%, which I think is more for insurance sector. It should be reduced to 10-12%. Lower GST rates would be helpful for the Public. Deduction in section 80D should be increased from 25,000% limits. As the insurance premiums have gone up and taxable income is also increased so deduction limit too should increase.
Q: Government may announce universal health scheme in this Budget. According to you how it would be?
Presently, there are state-wise health schemes and single health scheme might replace all. State and central governments will collaborate for a universal health scheme. And, in whole country there would be only one health scheme.  I think that might be announced in budget. 
Q: NPPA has capped prices for various medical devices like stents and others. So, has it been transferred in reduction in claims amount as prices are capped?
We haven't seen any impact of capped prices of NPPA. As stent prices were controlled but hospitals have raised prices/ charges in other manners. Public haven't got much relief yet.
Health regulator for hospital pricing and procedures is badly required in the country. If hospitals charge this way then insurance companies will be forced to hike their premiums. As insurance is a pool in which premium received and claim settled and in the end, customers will incur loss as costly insurance is not viable for everyone.     
Q: Is operational consolidation happening in united India as well?
The company is looking for viable options. If in any area of business is less and expenses are more than we are reducing manpower or merging branches of nearby areas. At the end, focus is on all viable option we can manage.
Q: General insurance penetration is increasing, going ahead what are the next target areas?
Give the huge population of the country, there are so much scope of penetration. People are getting aware of the benefits of the insurance but penetration should not be the main criteria for the growth of general insurance. Risk perception is less in our country so penetration can't be compared with other countries.  At the same time, there are scopes to increase penetration as people don't have regular income and awareness about insurance. So, penetration will increase gradually and all companies are working hard on it.
Q: Digital insurance is picking up, how is your company's performance?
Digital portal have been started. Access has been given to agents, but still overall share is less than 1%. Collaborating with aggregators, recently we have locked 50 crore premiums on policy bazaar platform. We are giving training to 650,000  agents to develop skills related to digital space.     
Updated: Sun, Jan 21, 2018
04:17 pm
ZeeBiz WebDesk