From OYO's Ritesh Agarwal to S Suresh of eDesign, young founders bring unconventional skills onboard
Odisha's  Ritesh Agarwal did everything by the successful starter book. As a young pre-teen and a teen, he showed great interest in sales and at 18, he started his own Airbnb-like venture called OYO Rooms.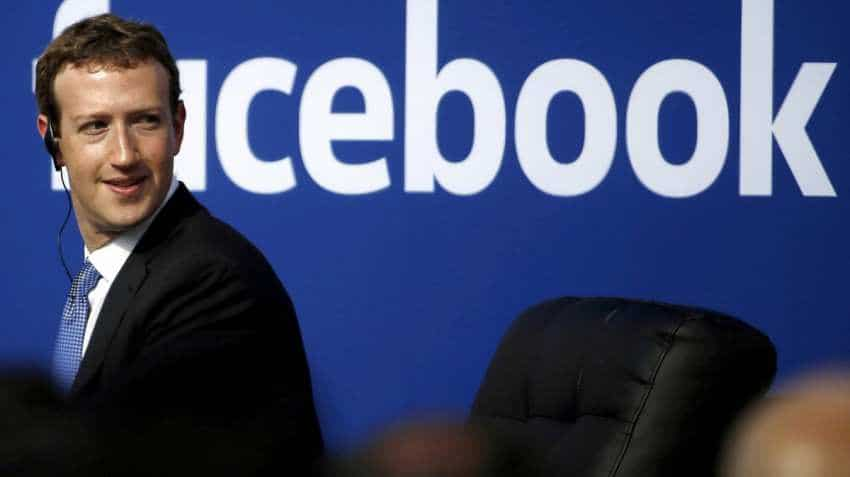 Mark Zuckerberg was at 19 when he started Facebook, while Steve Jobs was 21 when he started Apple. Image source: Reuters
Updated: Tue, Oct 09, 2018
03:49 pm
ZeeBiz WebDesk
"Young people are just smarter." None other than the person who kickstarted the trend of social media at 19, Mark Zuckerberg said it. Though well-known for his young achievements, he isn't the only achiever who started at an early age. Steve Jobs was 21 years old when he started Apple, though he was well into his 40s when he launched the ground-breaking iPhone. Bill Gates too started his company when he hit 20
And what's common between them all? They notice problems that others do not and solve them in ways which are unconventional and unknown. Their biggest skill is not what they know, but what they do not know.
Back home, Odisha's  Ritesh Agarwal did everything by the successful starter book. As a young pre-teen and a teen, he showed great interest in sales and at 18, he started his own Airbnb-like venture called OYO Rooms, a recent addition to the Unicorn club, after having tagged 8,500 hotels across the country.
The complete lack of experience is an advantage for young entrepreneurs. "Their imagination and creativity know no bounds and they do not understand impossibility. Their minds are not curated by certainties of possibilities. Their complete lack of experience opens a new bunch of possibilities," says Neeraj Sharma, head of human resources at Fourkites, a supply chain company.
Youngsters who do not understand the system are those who can bring in breakthrough ideas. "Young founders do not carry an unnecessary baggage of 19th-century ideas on how a business is set up and run. Many of these theories, approaches and tools are getting outdated. The corporates which failed to perceive this fell by the side, and are a testimony to how the business environment changed dramatically," says A  Xavier Raj, professor - entrepreneurship management, Loyola Institute of Business Administration (LIBA).
India which has many businesses and processes that are antiquated has its own share of young starters too. Apart from OYO's Agarwal, Rahul Yadav was only 23 years of age when he kickstarted his venture to cut through brokerages in the real-estate market with Housing.com.
Moreover, there are many teen entrepreneurs such as Sreelakshmi Suresh, who is the CEO of eDesign Technologies which offers online designing and SEO services and Arjun Kumar, a 15-year-old whizkid and the winner of MIT's App Inventor contest, who owns an app design company called LateraLogistics.
In fact, the Indian start-up scenario is dominated by millennials. Over 40% of start-up founders are under the age of 30, and around 15% of them are in the age bracket of 21 to 25, says a study by CII and JLL. In general, over 72% of start-up founders are below the age of 35. Bengaluru is known to have the lowest average age of start-up founders, at around 28. 
But thou can fail too. Sharma believes that youngsters possess lateral problem-solving skills with analytical skills and fresh thinking ability that aids them in turning into entrepreneurs. And such start-ups, according to him, have a high probability of turning successful.
"For young entrepreneurs, age is on their side. They can take risks and fail multiple times without getting emotionally attached," says Sharma. Youngsters with few responsibilities possess higher risk taking abilities, and that, combined with ideation and creativity, can come in handy.
Young leaders also have less to lose. "Failure is good. They can afford to fail multiple times, learn from that experience, and in worst case scenario, can take up a job," says Raj. According to him, individuals with creativity, flexibility, adaptability, risk appetite and nimbleness learn continuously — everywhere and anywhere— and can drive business either as intrapreneurs or entrepreneurs.
While youngsters can fail, it is the older founders who have tasted more success. As per a whitepaper by an MIT Sloan professor, the average age of the successful entrepreneur is pegged at 42. This is, however, a Silicon Valley phenomenon. In India, more youngsters enter the start-up space either as founders or as employees, with new-age consumer ideas which can chart the course of a brave new world.
Source: DNA Money