Here's how Tata shares performed during Cyrus Mistry's 4 year reign
Mistry had took over the seat four years back, in December 2012, when Ratan Tata decided to become 'angel' for startups.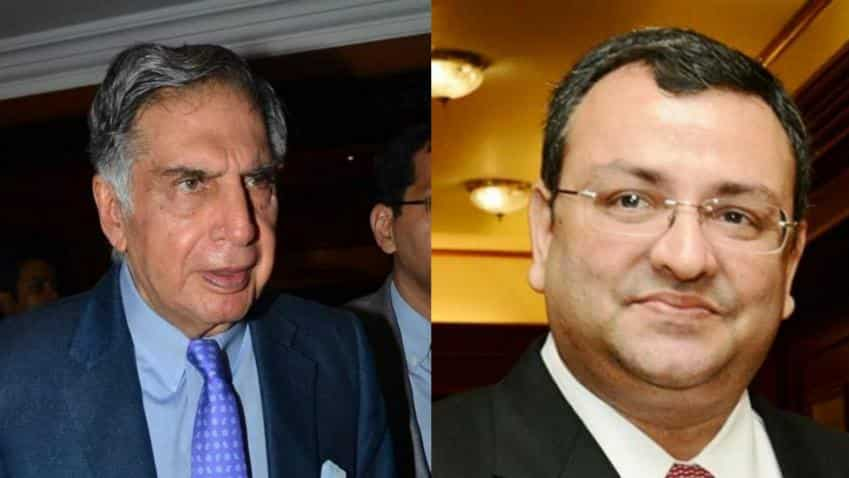 The company did not gave any reason for this big shakeup. Photo: IANS
Updated: Mon, Oct 24, 2016
09:37 pm
Mumbai, ZeeBiz WebDesk
Tata Sons took everyone buy surprise on Monday when it announced that its chairman Cyrus Mistry will be stepping down. 
It further said that Ratan Tata will be back at helm as interim chairman till the time Tata Sons find a new chairman. It said, "The Board has constituted a Selection Committee to choose a new Chairman. The Committee comprises Mr. Ratan N. Tata, Mr. Venu Srinivasan, Mr. Amit Chandra, Mr. Ronen Sen and Lord Kumar Bhattacharyya, as per the criteria in the Articles of Association of Tata Sons. The committee has been mandated to complete the selection process in four months".
Mistry, first non-Tata to be the chairman of the Group rose to the position in December 2012. 
However, Mistry's family-- Shapoorji and Pallonji Group is the second largest shareholder in Tata Sons and is unlikely to take this decision kindly. The Group termed Mistry's removal as 'illegal' as no prior notice was given. Mistry was earlier the Managing Director of Shapoorji Pallonji Group and is the youngest son Indian construction magnate Pallonji Mistry.
Let's look at shares of some of the major Tata Group companies since the time Mistry took over as chairman. 
Tata Motors: 
Share price on December 2012: Rs 309.33
Share price on October 2016: Rs 559.8
Market Capitalization on December 2012 :162289.51  (in crores)
Market Capitalization on October 2016 :98770.61  (in crores)
Change: 64.31%
Return: 81%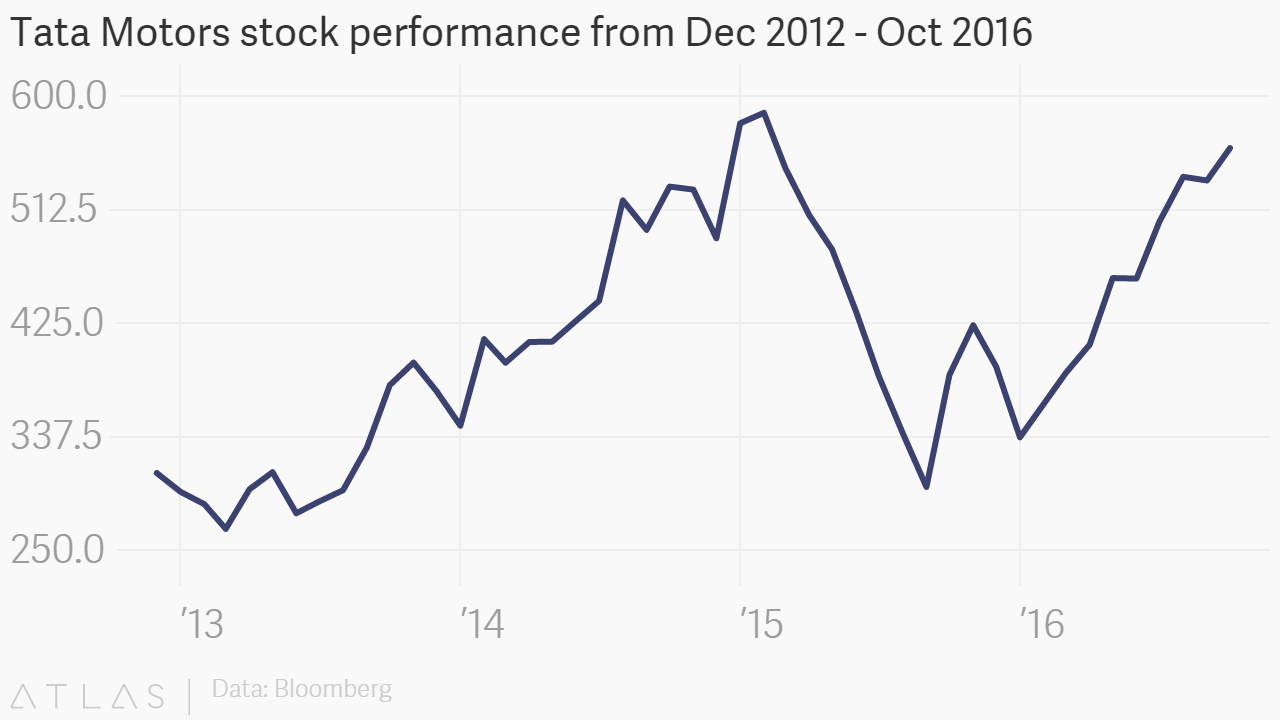 Tata Consultancy Services
Share price on December 2012: Rs 1255.85
Share price on October 2016: Rs 2427.7
Return: 93.3%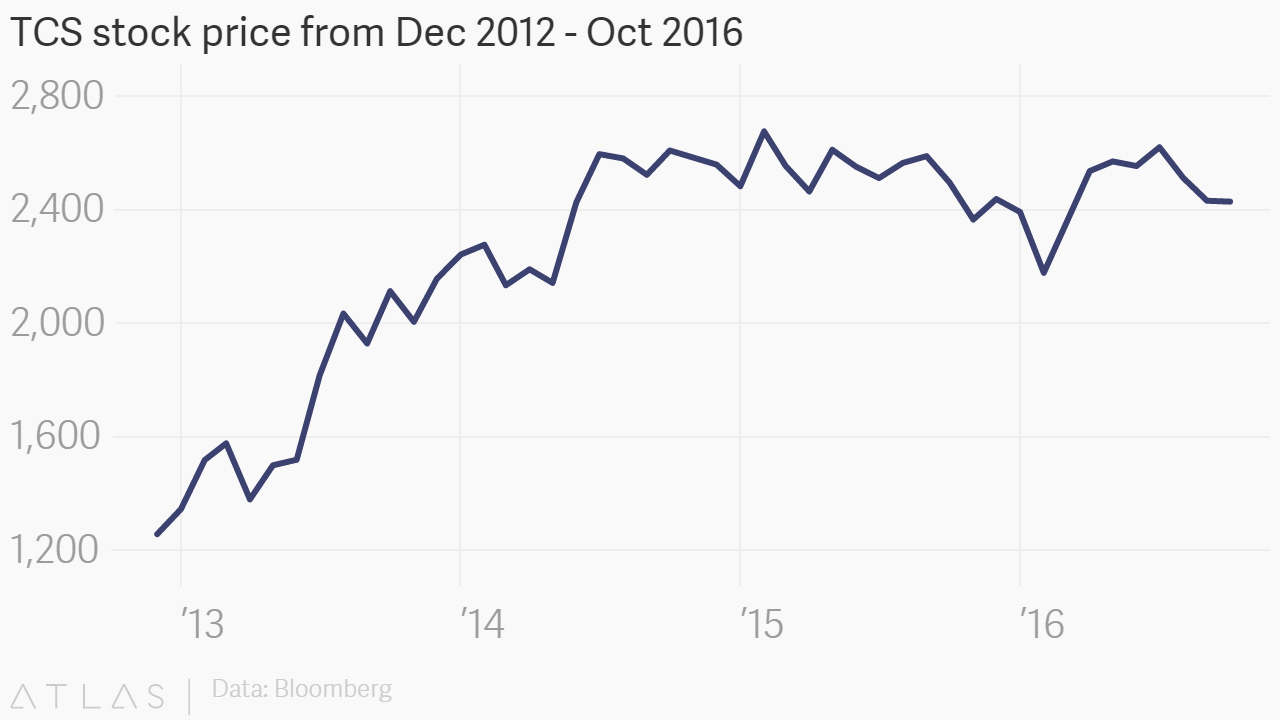 Tata Elxsi
Share price on December 2012: Rs 229.3
Share price on October 2016: Rs 1333.5
Return: 481%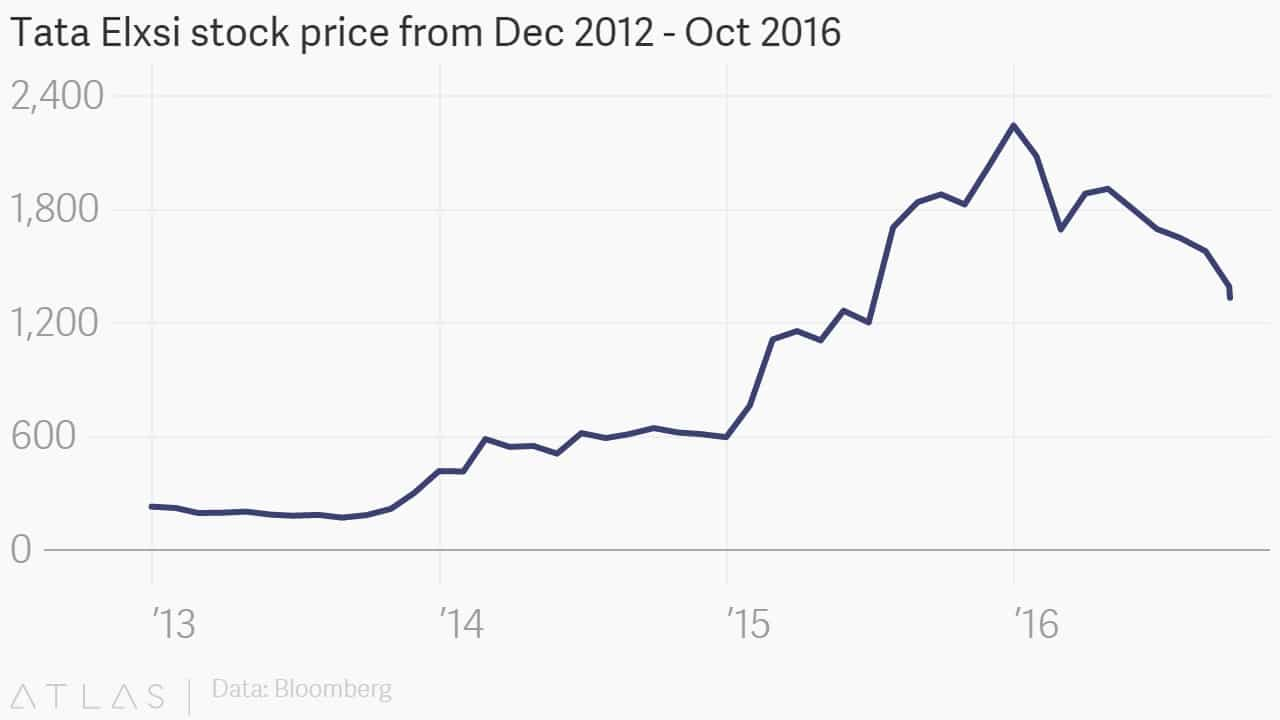 Tata Global Beverages Ltd
Share price on December 2012: Rs 159.95
Share price on October 2016: Rs 154.05
Return: -3.68%
Tata Investment
Share price on December 2012: Rs 462.4
Share price on October 2016: Rs 620.35
Return: 34%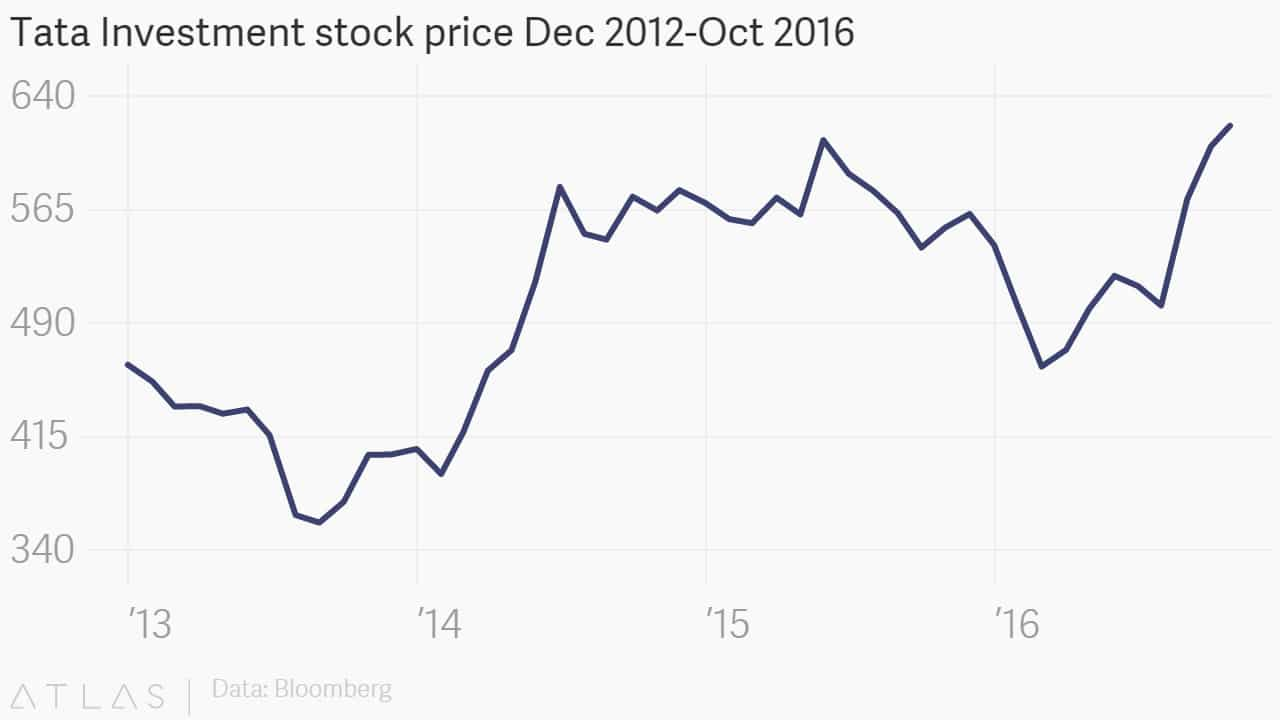 Tata Metaliks
Share price on December 2012: Rs 62.6
Share price on October 2016: Rs 422.1
Return 85%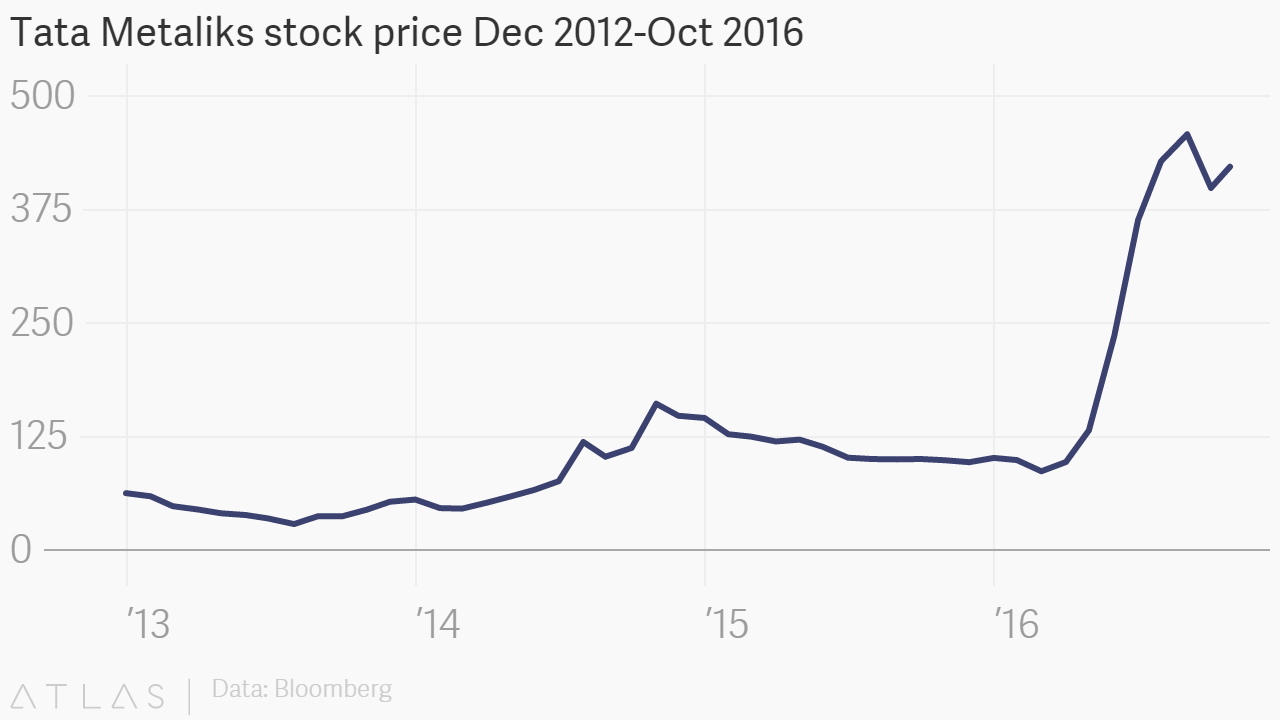 Tata Power
Share price on December 2012: Rs 106.49
Share price on October 2016: Rs 83.65
Return: -21.4%
Market capitalization on December 2012 :25878.66  (in crores)
Market capitalization on October 2016 :21880.21  (in crores)
Change: -15.45%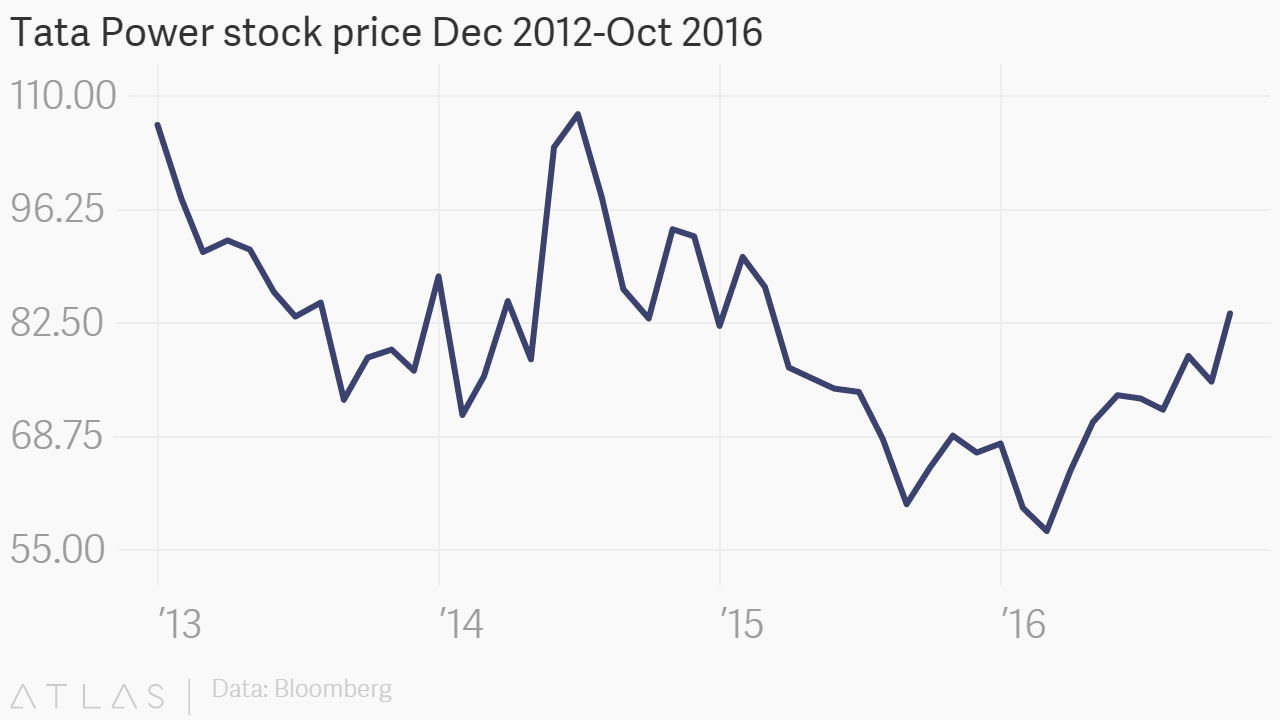 Tata Sponge Iron
Share price on December 2012: Rs 309.65
Share price on October 2016: Rs  636.75
Return: 105.63%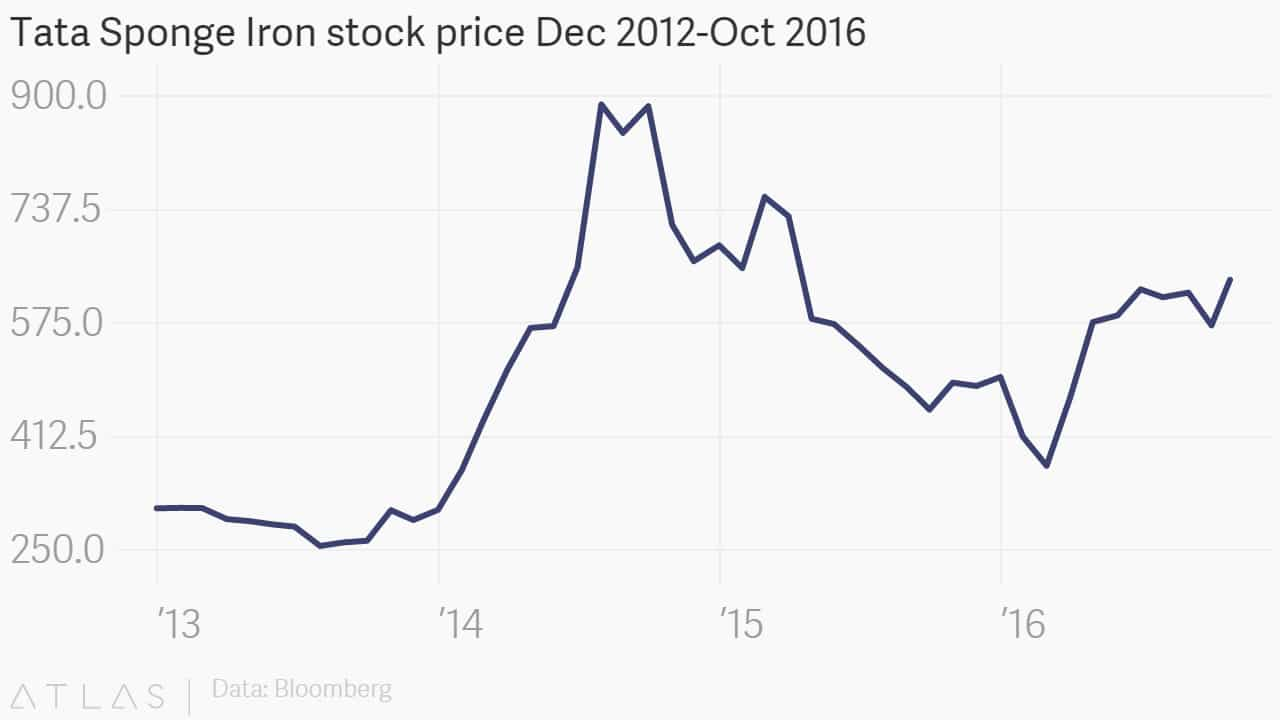 Tata Steel
Share price on December 2012: Rs 428.5
Share price on October 2016: Rs 426.05
Return: -0.57%
Market capitalization on December 2012 :41601.78  (in crores)
Market capitalization on October 2016 :40538.72 (in crores)
Change: -2.56%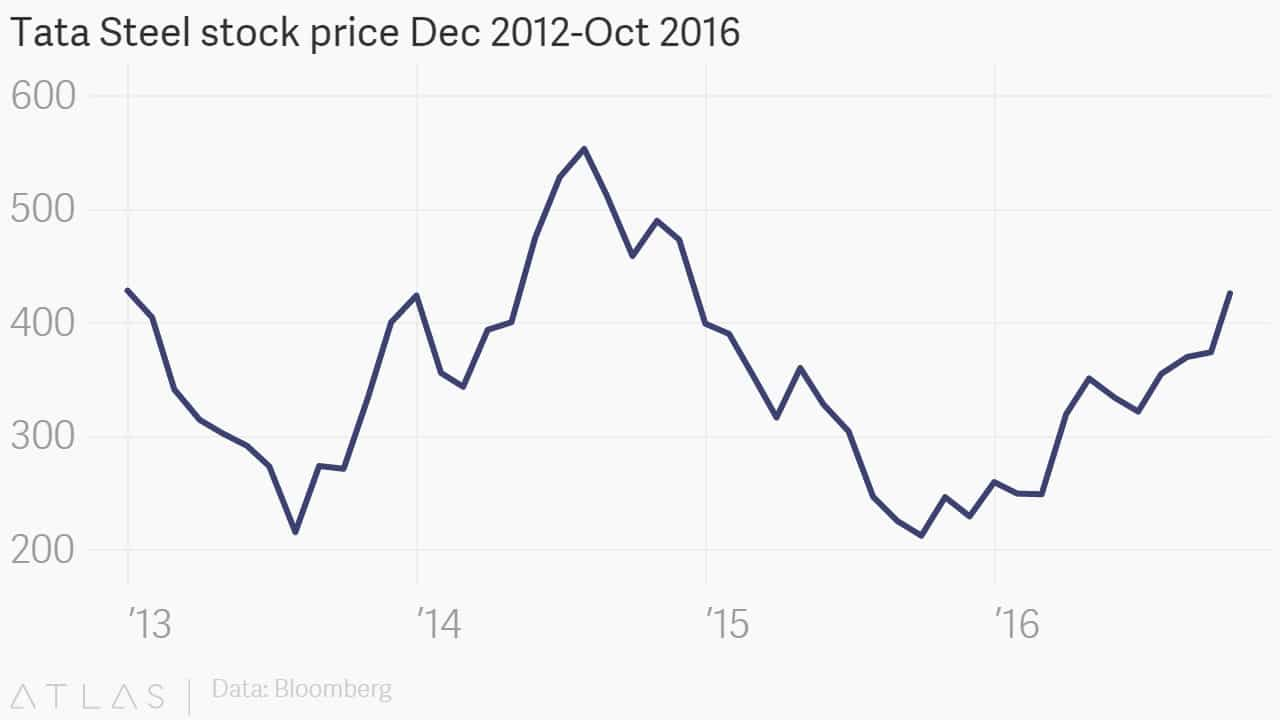 Tata Communications
Share price on December 2012: Rs 235.65
Share price on October 2016: Rs 668.5
Return: 183%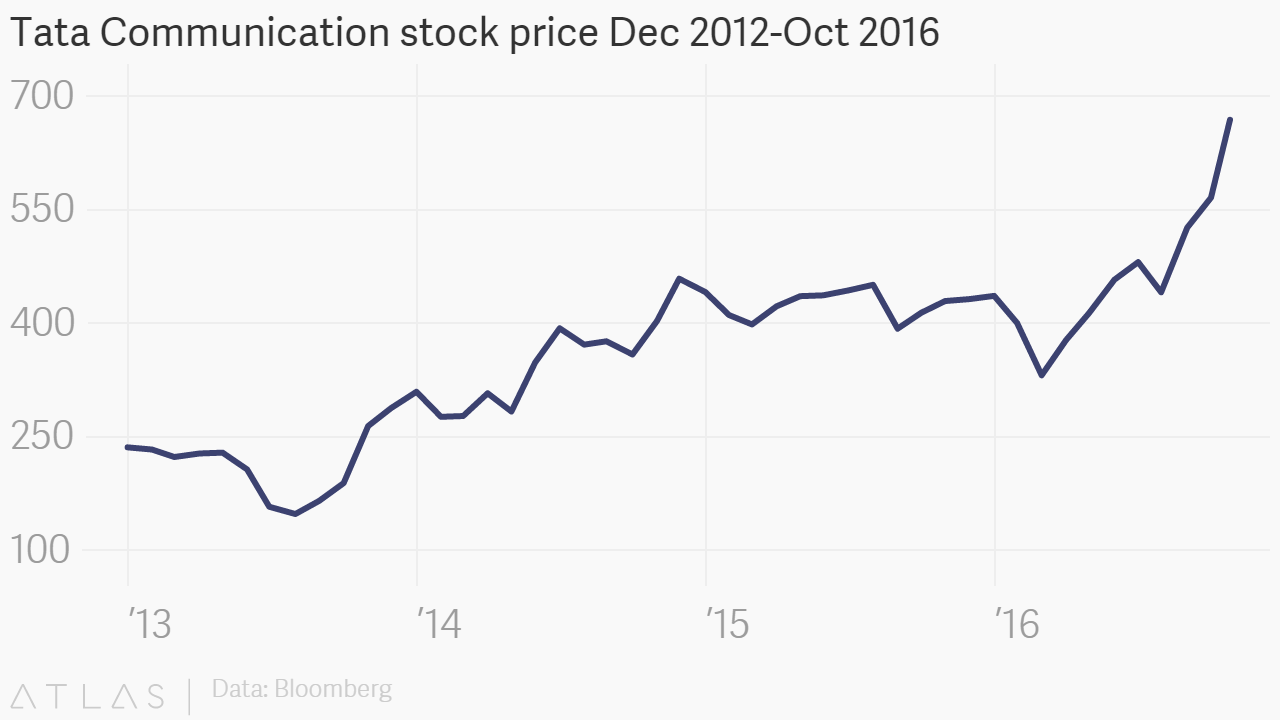 Tata Teleservices
Share price on December 2012: Rs 10.54
Share price on October 2016: Rs 7.5
Return: -28.8%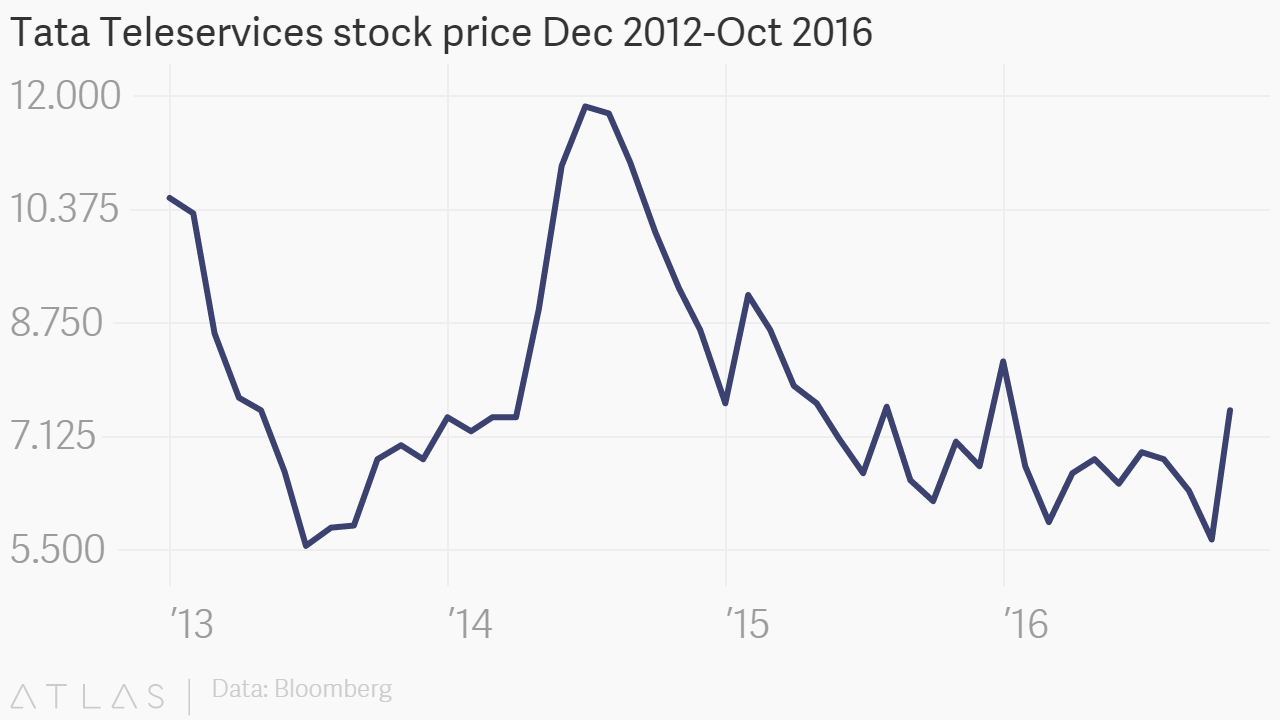 Tata Chemicals
Share price on December 2012: Rs 354
Share price on October 2016: Rs 578.25
Return: Rs 63.3%
Market Capitalization on December 2012 :8907.68 (in crores)
Market Capitalization on October 2016:13871.68  (in crores)
Change: 55.73%