Channel V is a music channel again!
The teen soaps have been taken off air, and even complementing tickers, animation and graphics, and bad jokes have changed.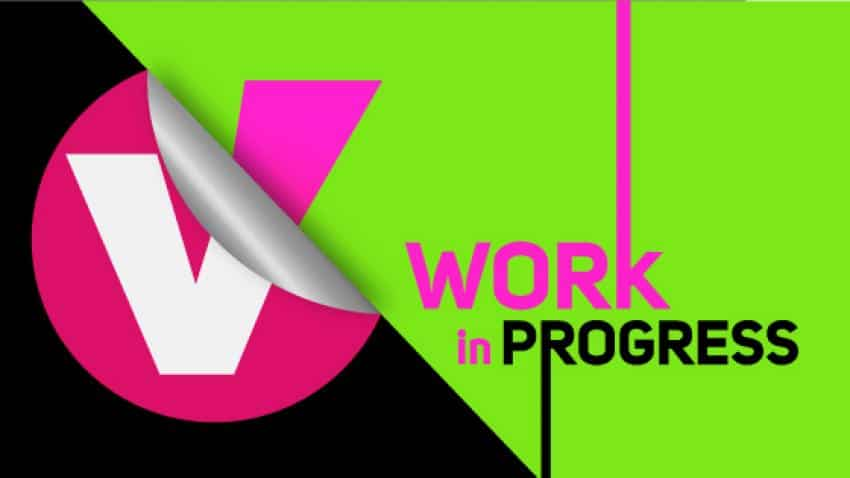 Channel V at present does not feature in the top five music channels or youth channels in the latest BARC ratings. Photo: Channel V official FB page
Channel V was synonymous to music for the '90s kids hooked onto pop and rock music. It was the time when Channel V made it to the fore and gave stiff competition to the popular US television channel, MTV. If you reminisce about shows like 'By Demand' by Trey Farley, Luke's After Hours, and Channel V Crush, you know what I mean. 
But all that changed when Channel V decided to turn from a pure music channel into a youth entertainment channel with fictional and non-fictional shows, to engage a younger audience. The result was shows like Mastaangi, Heroes, Twist Wala Love, Dil Dosti Dance, others which could safely be called 'teen soap operas'. We'd to say goodbye to the music shows. 
Channel V was launched in India in 1996 by Fox Network, the parent company of Star India Pvt Ltd, which, at that time, operated the entire South Asia region as one entity. It was later in the 2000s, that the network decided to separate the Indian operations from the rest of Asia. 
Now, that's changed again, as Channel V goes back to its roots of being a pure music channel.
The teen soaps have been taken off air, and even complementing tickers, animation and graphics, and bad jokes have changed. The channel has moved back to 24-hour music programming, a Hindu BusinessLine report published on August 8, said.  
"Uncluttered look, great music videos, minimal graphics on (the) screen will ensure a high-quality experience to the viewer, promising an unparalleled visual experience. 
"In addition to this, (Channel) V will be the only channel which will play the best of Indian and International music on the same platform," Hemal Jhaveri, General Manager and Executive Vice President of Channel V, Star Gold, Movies OK, and Utsav Movies, said.
He added, "Today, the global Indian youth enjoys the latest Indian hits as well as popular international music and Channel V will deliver a complete package – the best of Indian and International hits. 
Some of the new shows on the revamped Channel V include shows such as Dance With V, Hit Machine, Late Night V, Most W@nted, V Hangover and V International.
So why did Channel V changed its programming language?
According to Jhaveri, music programming on television presents an opportunity, and Channel V will have a strong play in it going forward. "There is a lot to be desired from this vibrant category which is an essential part of youth entertainment and Channel V will deliver an offering that matches the expectation of this discerning audience," he said.
A keen eye on viewership
A look at the television channel's viewership ratings tells another tale. According to the Broadcast Audience Research Council (BARC) ratings, the music genre garners much higher viewership than the youth channel genre.
For instance, MTV which is at the number one spot in the youth genre in the July 30 - August 5 week (Week 31: July 30 – August 5, 2016; All India (Urban+Rural) NCCS All 15-21 years Individuals) boasted of 12,335 ('000s) weekly impressions. 
In comparison, 9X Jalwa at No. 5 spot in the music genre had much higher numbers, with 44,355 weekly impressions. This outlines the vast difference in the two genres of viewership.
Channel V at present does not feature in the top five music channels or youth channels in the latest BARC ratings. The top five music channels in the music channel genre in the week under consideration, were Mastiii, 9XM, B4U Music, Sony MIX and 9X Jalwa.
The impact of rural ratings favoured music channels more than the youth channels that have shows that largely cater to the urban audience.
Production cost over music rights
Besides viewership, the cost of production of fictional and non-fictional shows is be exorbitant. For instance, in 2011, a 30-minute episode of a fictional or non-fictional show used to cost around Rs 75,000 to Rs 1 crore, according to a Business Standard report. This would have increased by several times today.
When we asked Jhaveri whether the production cost of the shows were much more than acquiring music rights he said, "It depends. Some shows can get more expensive, sometimes the rights are exorbitant for certain labels or artists."
Competition from all corners
When it comes to music, the consumption has been shifting from one platform to another, and across various devices too. Currently, music TV channels compete with radio channels, mp3 portable music players and iPod, music apps such as Saavn, Wynk, Gaana.com, and the biggest digital video platform YouTube.
According to a FICCI-KPMG report, the market size of the music industry was Rs 1,080 crore in 2015, and is expected to grow to Rs 2,080 crore by 2020. Digital music is likely to account for 55% of the overall revenue of the industry.
Despite the competition, Jhaveri is confident that music TV channels will do well. "As seen in the past few years, even after the advent of Internet, smart phones, and more radio stations, the category has held its own. More and more music is being produced in India and more is coming in from the West. 
"In the future, we see all different mediums collaborating and growing together. Each medium will play a different role, TV will remain the biggest reach medium," he said.
Get Latest Business News, Stock Market Updates and Videos; Check your tax outgo through Income Tax Calculator and save money through our Personal Finance coverage. Check Business Breaking News Live on Zee Business Twitter and Facebook. Subscribe on YouTube.