Aviation: Even as GMR, GVK thriving, airport modernisation remains work in progress
GVK and GMR, which won the Delhi airport bid around that time, had to navigate red tape, snail pace approvals, political vote banks not leading to handover of land and other hurdles.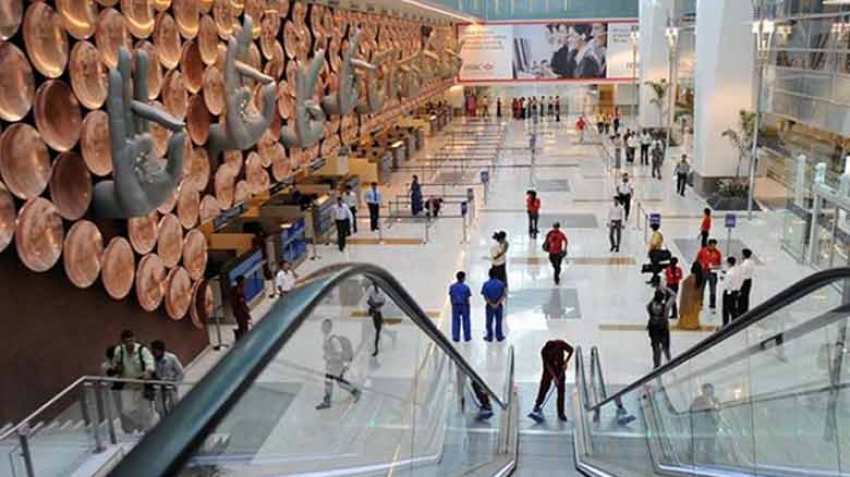 Operating income from airport segment decreased by 23% from Rs 7,100 crore in fiscal 2017 to Rs 5,418 crore in fiscal 2018, primarily due to revision of tariff in DIAL. Image source: Reuters
Updated: Fri, Nov 02, 2018
10:44 am
Mumbai, ZeeBiz WebDesk
When GVK Group patriarch GVK Reddy was accepting congratulations for winning the Mumbai airport privatisation bid in 2006, a senior executive from the rival global bidder walked up to him and said, "All the best."
The executive's firm was running a handful of large private airport projects and he was aware of the challenges Reddy was about to face in developing the Mumbai airport that was surrounded by slums.
GVK needed all the wishes as developing such a big infrastructure was not going to be walk in the garden.
GVK and GMR, which won the Delhi airport bid around that time, had to navigate red tape, snail pace approvals, political vote banks not leading to handover of land and other hurdles.
Fourteen years on, the two groups manage six international airports in India, GVK has Mumbai and Navi Mumbai. It sold Bengaluru airport recently to Fairfax. GMR has Delhi and Hyderabad.Both have bid for international airports too. While GVK has also bagged the Navi Mumbai International Airport (NMIA), GMR has got Goa and Nagpur airports.
A decade later
Though it was predicted at the turn of this decade that privatisation of airports will spread to non-metro airports, too, the development haven't matched up to the expectations. While Delhi, Mumbai, Bengaluru and Hyderabad airports are now recognised among the most developed airports in Asia, it was a hard struggle for the operators. For example, in 2007, the slums occupied 147 acre of airport land in Mumbai. A decade later, it increased to 308 acre.
An execuive with Mumbai International Airport Ltd (MIAL), the GVK owned airport operator, said, "The government did not provide us the land free of encroachment and we are still awaiting it. The vote bank politics is also making flying unsafe." Similar is the case with other airports including the Hyderabad airport, where around 120 acre of land is still under encroachment.
Uncertainty over tariff
Prabhakara Rao, GMR Airport's executive director, told DNA Money that in India, there is uncertainty over tariff, unlike in other countries such as the Philippines where it is known upfront. The uncertainty makes decision making difficult for the operator. "We need more clarity on it," Rao said.
The tariff concerns have been serious from the airport operator's point of view.
With effect from July 7 last year, Delhi International Airport (DIAL), on the basis of the judgment from the Supreme Court, implemented a tariff order which led to significant reduction in its revenue. However, a TDSAT order on April 23 this year laid the principles for tariff determination and provided clarity on various pending issues. "The company expects the positive impact of the TDSAT order to reflect in the tariff determination by the regulator for the next tariff control period i.e. 2019 -2024," said G M Rao, chairman of GMR group, in the firm's latest annual report.
Operating income from airport segment decreased by 23% from Rs 7,100 crore in fiscal 2017 to Rs 5,418 crore in fiscal 2018, primarily due to revision of tariff in DIAL,
However, Comptroller and Auditor General (CAG) and Airport Economic Regulatory Authority (AERA), a regulator for airport tariff, have a different take on drop in revenues.
CAG had highlighted that "undue benefits" of thousands of crores of rupees were doled out by the civil aviation ministry to the private airport builders. Similarly, AERA did not mince words when it referred the private airport development as "gold plating" with unnecessary and expensive fittings. For example, the use of Italian marbles instead of a Rajasthani ones, which come at a much cheaper rate. The increased costs then gets passed on to the airlines and finally to the passengers. Likewise, a civil aviation ministry official said it was poor management by airport operators in question which kept the development cost high and which they are trying to put blame on government and others. The airport operators have denied the charges.
Funding slowdown
According to industry observers, though funding came quite easily in the earlier years due to economic boom, it slowed down later. While the Mumbai airport development cost has been in upward of Rs 13,000 crore for GVK, MIAL now needs to raise money for meeting the developmental work at Navi Mumbai airport, whose cost has escalated 50% to over Rs 14,000 crore.
"No way, we could have let any other operator take over the NMIA project as that would have seriously affected our business at Mumbai airport," said a GVK official. In order to raise funds, GVK had to sell its stake in Bengaluru airport. "The sales proceeds were fully utilised to repay the outstanding obligations, to the extent possible," the company later said. According to the senior MIAL executives, the company is now looking to raise additional Rs 6,000 crore by dilution of equity in its airport arm.
Similarly, GMR-led consortium has invested so far over Rs 13,000 crore in the first phase of Delhi airport alone and plans to spend another Rs 9,000 crore in second phase of development. Prabhakara Rao, GMR Airport's executive director, when asked whether the arbitration decision will affect the company's funding plans, said that it will have no effect whatsoever.
In order to hedge its losses, GMR is aggressively looking for international projects. However, Nawal Taneja, airline business strategist, author and former professor of aviation management at Ohio State University, has a word of caution. " Smaller airports will be taken over and or managed by larger airport management groups such as Singapore Airports Group and the Frankfurt Airports Group. Smaller groups such as GMR will face competition from the larger groups unless they can offer better value propositions."
G S Bawa, a former Airport Authority of India (AAI) executive and an aviation expert said it makes sense for GMR and GVK to explore projects in foreign countries and reap benefits of their expertise.
Forced to bid?
While NMIA was won by GVK, Goa and Nagpur went into the kitty of GMR. Though both the companies competed in bidding, highly placed sources in both the companies said that there have been pressure from the government to bid even though it may not have been inclined to do so. For example, in case of NMIA bidding a senior executive from GMR said that they were not really interested, but the government asked them to participate for "competitive glossary" reasons. Similarly, a source from GVK Airports said that bidding for Goa did not make sense to them and so was the case with Nagpur. However, a section of people in GVK claims that Nagpur would have made tremendous sense as it is centrally located and has tremendous potential to develop and could even pose threat to the Mumbai airport.
Reliance Airport Developers Private Ltd
Reliance Infra (RInfra) with its subsidiary company, Reliance Airport Developers Private Ltd was in 2009 awarded the lease rights for 95 years to develop and operate five small airports in Maharashtra. Though scheduled flights initially started from some of these airports, the airlines could not fill the empty seats, leading to their withdrawal. Today, the airports are now available for flying of only private jets.
Other airports
About 15 profitable airports, including Jaipur, Kolkata, Chennai and Ahmedabad, is being planned to be put under private management. Experts said it will not be an easy thing to do considering massive protest in the past by AAI employees against it. The government had earlier decided to award only management contracts at AAI-owned airports to private parties. However, attempts to award contracts for Jaipur and Ahmedabad airports haven't received encourageing bidding interest.
Source: DNA Money
Get Latest Business News, Stock Market Updates and Videos; Check your tax outgo through Income Tax Calculator and save money through our Personal Finance coverage. Check Business Breaking News Live on Zee Business Twitter and Facebook. Subscribe on YouTube.