A country in its own! From starting at $22 to racing towards first $1 trillion company; Here's how big Apple is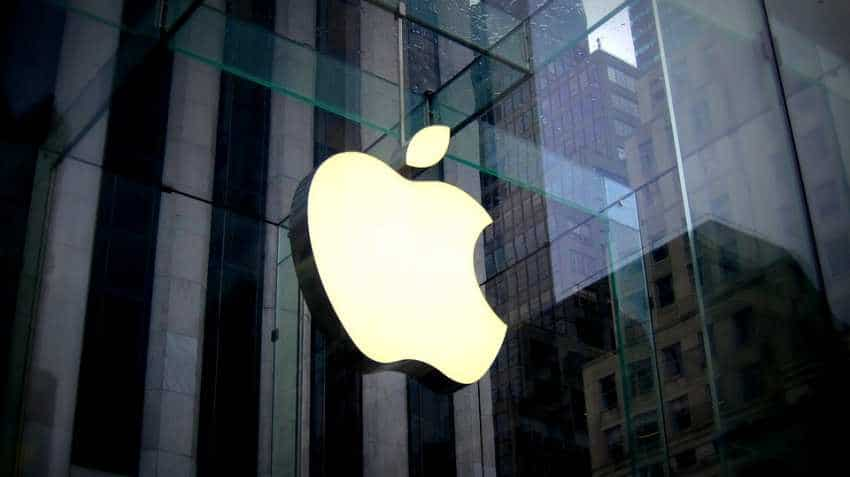 Representational Image: Photo: Pixabay
Updated: Sat, Jul 21, 2018
01:37 pm
Mumbai, ZeeBiz WebDesk
A product that was built in a garage way back in 1976 has become a country in itself. This phrase would not be wrong to say when we look at Apple Inc. We are all familiar with this one company who sells its own version mobile phones in the name of iPhone. In current world, every other smartphone maker is trying to match up to the success heights set by Apple which was founded by Steve Jobs. In fact, the situation is such that, just like everyone has a dream to buy a house, a car, they also want to have their very own iPhone. Yes, that is the standard set by Apple its that one luxurious product. Guess what! This company is not only setting new history in mobile and electronics market, but is also set to become the first company to have a market capitalisation of $1 trillion.
Currently, Apple Inc is trading at $191.44-mark with a market valuation of $940.95 billion, as per Nasdaq data. As on March 2018, the company has even set a record of market cap $973.60 billion, as per Macrotrends.net.
This means it is just few billions away in becoming the first company to have a market cap of $1 trillion. This is a massive number, and it is bigger than you can imagine. The amount of money Apple now holds if you go to compare it you will be perplexed.
Breath-taking Apple!
The first product that Apple started with was computers in 1976 by  Steve Jobs, Steve Wozniak and Ronald Wayne. After one year's of operation, Wayne left the company by selling its shares to Jobs and Wozniak. In five years time, Apple's operations revenue showed remarkable growth, in fact they kept doubling about every four months. From September 1977 till September 1980, sales rose to $118 million from just $775,000 - which would mean an average annual growth rate of 533%.
Later in December 1980, Apple went public by launching its own IPO at a starting price of just $22 per share. The company generated more capital than any IPO since Ford Motor Company in 1956, by recording 300 millionaires.
If we take the IPO share price and compare with the 52-week high of $194.20, than Apple has grown by a massive 782.73% or 8.82 times now.
It needs to be noted that, not every day has been good for Apple as the company has seen its downfall as well. The company's Pentile and Newton tablet models turned out to be a flop story for Apple, leading to many layoffs and cost cutting in 1996. To overcome losses, Apple even joined hands with Bill Gates' Microsoft to release new versions of Microsoft office, which turned them towards profitability once again.
However, they had to think out of the box to create something bigger than anyone can imagine. Apple finally shifted its focus from computers to consumer electronics and decided to enter in mobile market with its brand iPhone in 2007. iPhone has been a complete success for the company. In first 30 hours of sales, about 270,000 iPhone were already sold.
Apple achieved widespread success with its iPhone, iPod Touch and iPad products, which introduced innovations in mobile phones, portable music players and personal computers respectively, as per Wikipedia.
Now the situation is this, its latest iPhone X, iPhone 8 and iPhone 8 Plus are the top three best selling phones across the world.
As on March 2018, Apple posted quarterly revenue of $61.1 billion, an increase of 16% from the year-ago quarter, and quarterly earnings per diluted share of $2.73, up 30%. International sales accounted for 65 percent of the quarter's revenue.
Let's see how 'Big' is iPhone in today's world.
Guess what! Apple's money in the pocket is more than net worth of top 13 billionaires in the world which includes Jeff Bezos, Bill Gates, Warren Buffett, Mark Zuckerberg and Bernard Arnault.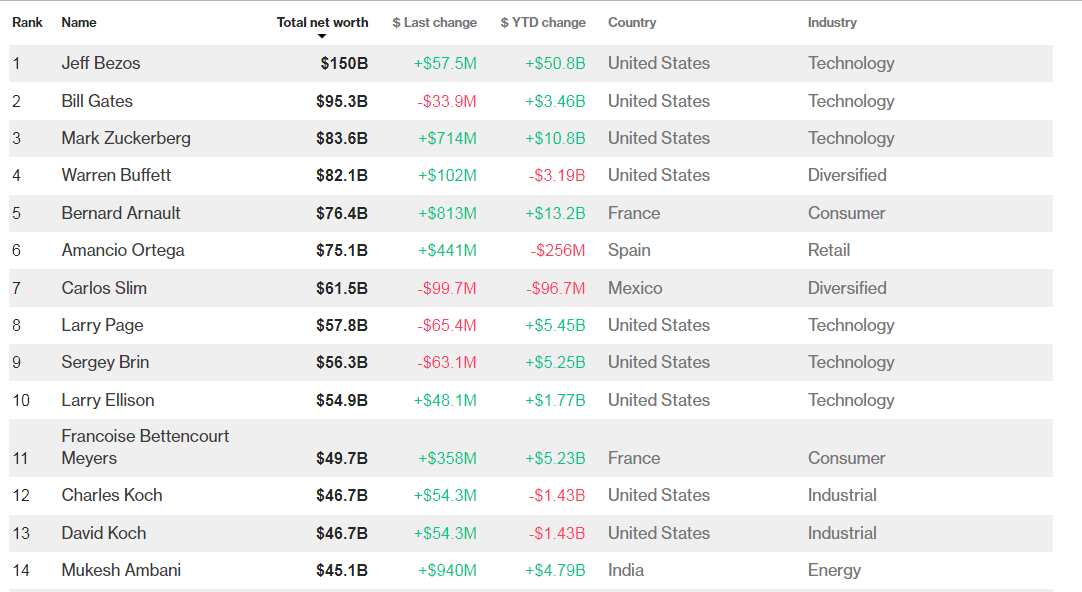 Recent data of Bloomberg Billionaire Index revealed that, top 14 billionaires cumulative net worth stands at $936.10 billion. In the list, Amazon's Jeff Bezos takes lead with a net worth of $150 billion, followed by Gates at $95.3 billion, Zuckerberg at 83.6 billion, Buffet at 82.1 billion and Arnault at $76.4 billion.
To even breathtaking, Apple's current market capitalization is greater than projected GDP of 175 countries for the year 2018.
Not only this, Apple's valuation is greater than countries like Turkey with a nominal GDP of $849.48 billion, Netherlands with $825.75 billion, Saudi Arabia with $683.83 billion, Switzerland with $678.58 billion, Argentina with $637.72 billion and Taiwan with 579.30 billion, as per IMF data for the year 2017.
Interestingly, Apple is like between 3 times to 4.50 times greater than GDP of countries like Pakistan, Chile, Bangladesh, Finland, Egypt, Vietnam and Portugal by end of 2017.
To even add to this, Apple is also higher than somewhat 50 stock exchanges across the world. Among them are, Spanish Stock Exchange with a valuation of $84.25 billion, Brazilian Stock Exchange with $837.77 billion, Singapore Exchange with $766.53 billion, Moscow Exchange with $552.32 billion, Saudi Stock Exchange with $522.85 billion and Indonesia Stock Exchange with $481.98 billion, as per Stockmarketclock.com.
Further, if we calculate, Apple's valuation is greater by 18 times to 48 times from exchanges of Egypt, Athens, Kazakhstan, Chittagong, Dhaka, Budapest, Nigeria, Amman, Bucharest, Croatia and Bahrain.
Even making it more interesting, Apple is actually 3.48 times higher than entire cryptocurrency market. We all know that currently, cryptocurrency market has been in headlines since Bitcoin make a historical return and changed the entire phase of trading.
There are about 1,656 cryptocurrency listed on Coinmarketcap having a market valuation of $279.20 billion, with Bitcoin dominating by having a cap of $126.15 billion. If it wasn't for Bitcoin performance, crypto market would have been nowhere near Apple.
Hence, one can definitely say Apple is one country in itself. It would be interesting to see when Apple touches $1 trillion mark. For now, the only company that competes with Apple is Amazon who has a market cap of $895 billion. It would be keenly watched to who makes a history Apple or Amazon in world's most expensive company having $1 trillion. 
Get Latest Business News, Stock Market Updates and Videos; Check your tax outgo through Income Tax Calculator and save money through our Personal Finance coverage. Check Business Breaking News Live on Zee Business Twitter and Facebook. Subscribe on YouTube.