Make money with car resale business: Here are the cool trends you need to know
The pre-owned car market has grown steadily in FY19, it has crossed the 4 million unit mark and is 1.2x the size of new car market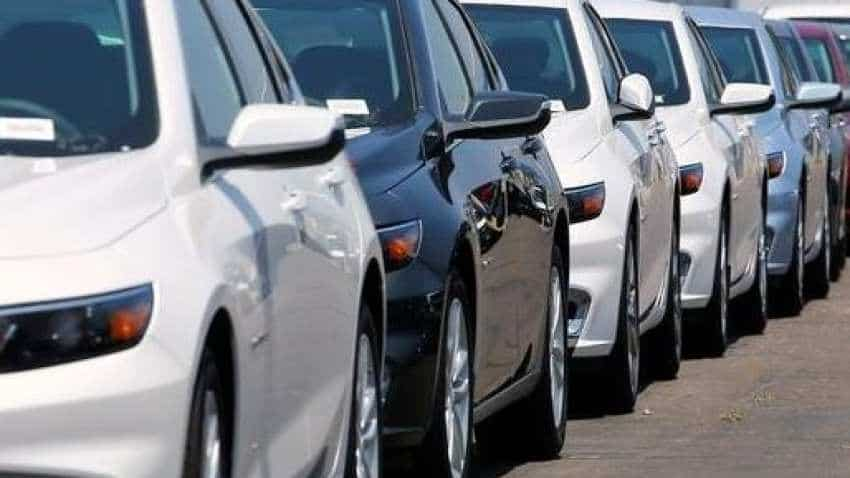 Over 50% of cars sold in the pre-owned car market are retail worthy in FY19. Representative Image/Reuters
Updated: Sat, May 04, 2019
12:02 pm
New Delhi, ZeeBiz WebDesk
Starting a car resale business could be a lucrative option as it holds a lot of promise over the next few years. The pre-owned car industry is expected to reach between 67 to 72 lakh cars/year by FY22. The pre-owned car and associated industry will be likely valued at Rs 50,000 crore by FY22, according to "India Pre-owned Car Market Report" released by IndianBlueBook (IBB), a pricing and analytics platform for new and pre-owned vehicles in India.
The report reveals that the last two years have seen a coming of age of sorts for the industry, with testing of new business models, the launch of new vehicle categories and rise of innovative approaches to solving problems long regarded as intractable. 
Ashutosh Pandey, MD and CEO, Mahindra First Choice Wheels Ltd, says, "Indian pre-owned vehicle market is at an interesting stage of evolution. Everything around us is changing – consumer preferences, purchase behaviour, business and funding environment and operating practices."
Winning model
Pandey says, "The evolving consensus seems to be that the winning model in this space is the one that shares three key characteristics – it's transaction-led, full stack (retail and enterprise) and omnichannel (online and offline). An interesting, though not unexpected shift is the impact of technology in the consumers' decision-making process, with price transparency and ease of vehicle discovery creating new 'trusted' channels in the pre-owned car ecosystem."
If you are planning to start a car resale business of your own, here are the important trends highlighted by the report you need to know:
- The pre-owned car market has grown steadily in FY19, it has crossed the 4 million unit mark and is 1.2x the size of new car market
- The industry is seeing tail winds post the rationalization of GST to 12-18% and is seeing increased investments across the value chain from procurement to retail
- If one looks at the shift in the market composition in the past decade, one would observe that the organized channel of the pre-owned car market has almost doubled its share from 10% to 18%, from FY11 to FY19
- The organized market is the fastest growing channel and is reaping benefits of the changing customer preferences and belief systems
- The role of digital in pre-owned car transactions has been profound, which is seen in the rapid increase in pre-owned car-related search queries that stand at over 170 million in FY19
- Over the past 4 years, the investment in companies in this sector has also been to the tune of over Rs. 5,000 crores
- Over 50% of cars sold in the pre-owned car market are retail worthy in FY19
- The key contributor to propel this is the reduced replacement cycle of cars owing to newer launches in the mid-to-premium new car segments
- Dealer footprint across India has reduced due to macroeconomic factors, especially affecting unorganized dealers. However, organized dealers continue to grow at 19% YOY
- Dealer footprint across India has reduced due to macroeconomic factors, especially affecting unorganized dealers. However, organized dealers continue to grow at 19% YOY 
- Finance penetration in pre-owned cars is at 17% currently with a lot of headroom for growth
- The average disbursement value is Rs. 3.4 lacs which is 75-80% of the LTV
- Over 85% choose a pre-owned car as a stepping stone to progress towards a new car
- 15% consumers, classified as value seekers, continue to buy pre-owned cars, as they have a rational approach towards car ownership 
- The movement of two-wheeler owners to pre-owned car owners and increased composition of value seekers would fuel the growth of the pre-owned car industry
- Given that pre-owned car purchase is driven by affordability and a majority of them are first time car buyers, preference towards entry-level hatchbacks and sedans is seen over 75% of pre-owned car purchases comprise hatchbacks and sedans, which are similar   to the new car market
- The cars bought are pre-dominantly from first owners with 72% of them being less than 5  years of age
- A pre-owned car buyer tends to be steadfast, with over 40% buyers sticking to a preferred  model from research to purchase. Hence, availability of the preferred model becomes the key enabler to choose the purchase channel
- Similar unwavering persistence is seen in the budget-to-purchase segment with over 55% buyers tending to stick to and limit the options within the budget 
- However, the number of consumers who are paying for an expert evaluation has jumped 3 times from 10% to 29%, from FY09-FY19, indicating the opportunities for organized certified pre-owned market
- With the demand for pre-owned cars rising, the pre-owned car ecosystem continues to grow. This has attracted multiple players to systematize the unorganized market 
- Internet's growth has opened a new channel for sales initiation
- Hence, even among those who did not initiate their purchase online, about 60% researched online during the purchase process
- Over 54% of cars coming to the pre-owned market are retail worthy
- Sellers tend to remain as car owners upgrading from a smaller segment car
- Every pre-owned car is unique, which means the price of every car varies
- To address the key concern of getting a fair price, a seller explores multiple avenues to  ascertain the price but it continues to be dominated by discussions with friends and family
- Only 10% of sellers were concerned about document and transfer process
- A decade ago, over 80% of car sellers used to check with family and friends
- A seller takes 18 days on an average to conclude the sale of the car, however, the expected time to closure is 10 days, which suggests the growing need for quick and convenient price 
- Sellers who sold their car through an organized channel got a better price in comparison to other channels