Unleashing sustainable energy: WattPower launches new cutting-edge solar PV solutions factory in Chennai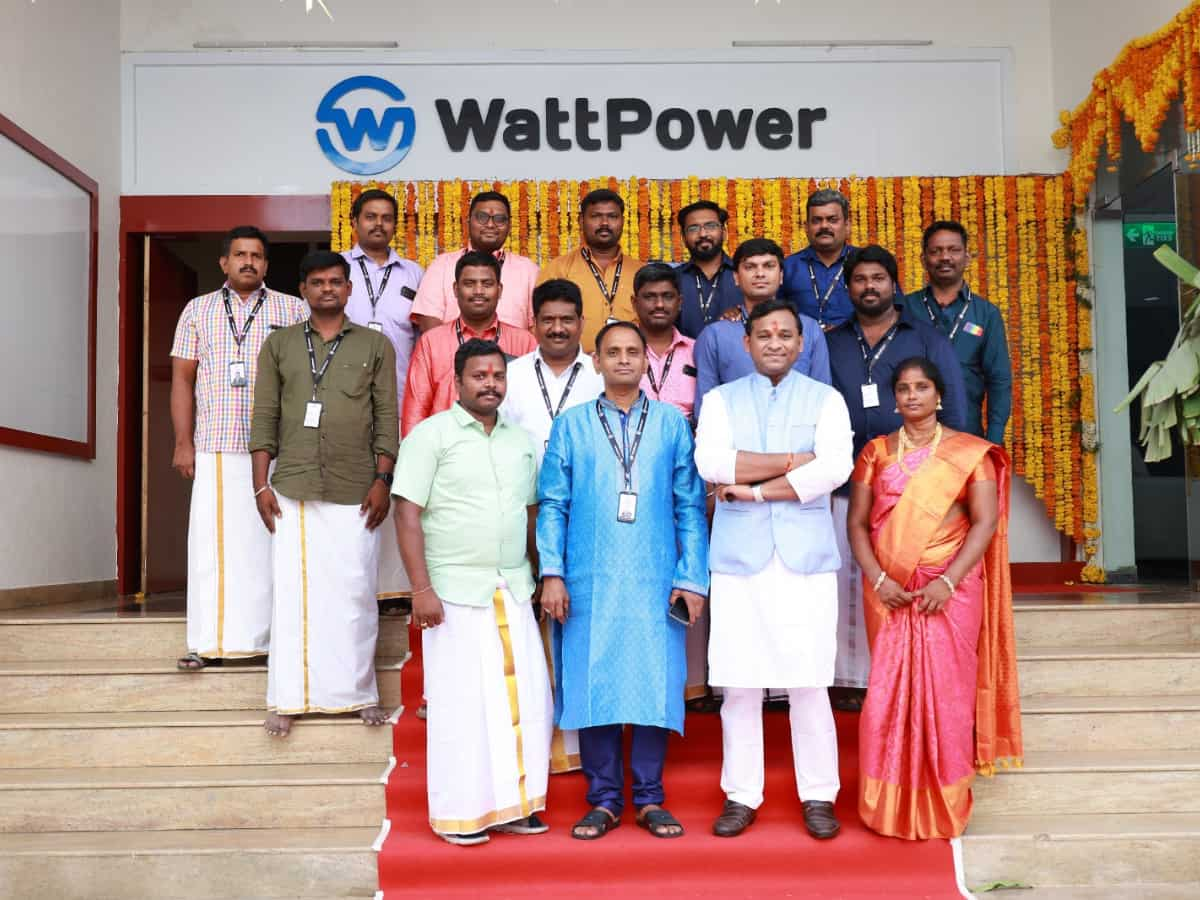 New Delhi, June 3, 2023: The future's looking brighter than ever as WattPower, a solar photovoltaic solutions provider with roots in Germany, proudly announces the grand opening of its state-of-the-art facility in Chennai, Tamil Nadu, India. This exciting move comes in response to India's soaring appetite for green energy solutions. Covering a sprawling 3.5-acre space, with a lush green area constituting 40 per cent, this factory is more than just a mere production hub; it's a symbol of hope for a greener tomorrow!
With a massive $172 million investment in the first year and an initial annual production capacity of 10 GW, WattPower is ready to take the Indian solar PV industry to a global scale. With a promising commitment towards creating a sustainable future, the factory will not only contribute to advancing green initiatives but also create 180 direct and indirect jobs empowering India's job market.
WattPower's vision is to dominate the Indian market by contributing to a clean energy transition and powering a greener tomorrow!
Divya Prakash Choraria, Managing Director of WattPower, exclaimed, "We're thrilled to introduce advanced renewable energy solutions to India. Our Chennai factory marks a pivotal moment in our journey towards a sustainable future."
WattPower's Chennai factory stands as a testament to its dedication to making renewable energy accessible and affordable. Their avant-garde technology will revolutionise the Indian renewable energy landscape, empowering a brighter and greener world!
WattPower is a leading company in the domain of solar innovation and renewable technology. Specialising in advanced string inverters for solar power systems, the company's inventive mechanic ensures that every ray of sunlight is harnessed efficiently and converted into electricity, seamlessly integrating renewable power into the grid.
WattPower has been at the forefront of solar technology revolution for almost a decade in India and has a presence in 17 countries across central and western Europe, and South Asia, and has cumulatively delivered over 17 GigaWatts of clean, green, carbon-neutral energy across various geographies.
(This article is part of IndiaDotCom Pvt Ltd's Consumer Connect Initiative, a paid publication programme. IDPL claims no editorial involvement and assumes no responsibility, liability or claims for any errors or omissions in the content of the article.)
Updated: Wed, Sep 13, 2023
12:56 pm
ZeeBiz WebDesk