Vijay Mallya's defence questions impartiality of Indian judicial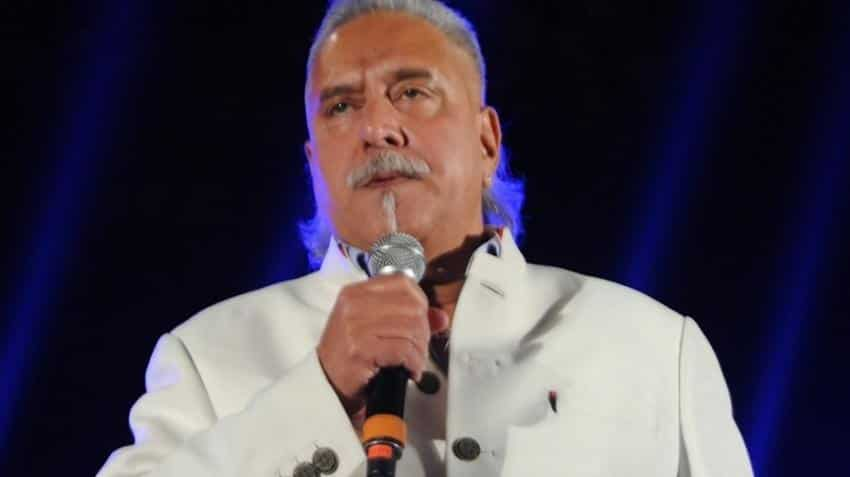 Liquor baron Vijay Mallya, wanted in India for defaulting on over Rs 8,000 crore in bank loans. Image Source: IANS
Vijay Mallya's extradition trial to face fraud and money laundering charges of Rs 9,000 crore in India resumed today, with his defence fielding a legal expert to question the impartiality of India's judicial system.
The 61-year-old was back in the dock at Westminster Magistrates' Court in London for day four of the hearing when his barrister, Clare Montgomery, deposed Dr Martin Lau to give his views on the evidence presented by the Central Bureau of Investigation (CBI) and Indian Supreme Court rulings.
"I hold the Supreme Court in the highest respect but it is equally not disrespectful to indicate that some doubts are voiced about particular patterns [in judgments]," Dr Lau, an expert on South Asian law, told court.
Quoting an unnamed study by three academics from Singapore and Hong Kong, Lau raised questions on the neutrality of Supreme Court judges close to retirement.
Lau was also made to comment upon some of the evidence produced by the CBI to back up its case against the liquor baron in an attempt to discredit its admissibility in court.
Reading from Lau's written testimony, Mallya's counsel quoted from an unnamed media report to claim that there had been "coercion" by Special Director Rakesh Asthana and his team over the banks in India to pursue criminal proceedings against her client.
The legal expert, who will continue to give his statement throughout today's hearing, is also being made to elaborate on the application of Indian laws relevant to the case.
Lau claims some of the money laundering allegations against Mallya may fall under a "retrospective application" of the Money Laundering Act because the alleged offences occurred before 2013, when the act was amended in India.
Earlier today, the defence had deposed Margaret Sweeney the Chief Financial Officer of Force India, Mallya s Formula 1 racing team.
She was run through a series of spread-sheets and figures from her written testimony to establish if money had been taken from Kingfisher Airlines for "no good reason" by Force India and used for some other purposes.
"Absolutely not," was her response, explaining that all payments she was aware of were in relation to a marketing contract between Kingfisher Airlines and the F1 team.
The defence also quoted from an independent media valuation to claim there had been no overpayment by Kingfisher Airlines, as alleged by the Crown Prosecution Service (CPS).
"Far from it," said Sweeney, on being asked if Force India was being paid too much.
The CPS cross-examination of Sweeney by barrister Mark Summers focused on payments being routed via an HSBC account in London, which was intended only for operational use of Kingfisher Airlines.
The defence's case rests on trying to prove that the now-defunct Kingfisher Airlines' alleged default of around Rs 9,000 crore worth of bank loans was the result of business failure rather than "dishonest" and "fraudulent" activity by its owner.
Meanwhile, it has emerged that the businessman is facing a parallel litigation in the Queen's Bench Division of the commercial court in England's High Court of Justice brought by a consortium of Indian banks to freeze his global assets.
The SBI, Bank of Baroda, Corporation Bank, Federal Bank Ltd, IDBI Bank, Indian Overseas Bank, Jammu & Kashmir Bank, Punjab & Sind Bank, Punjab National Bank, State Bank of Mysore, UCO Bank, United Bank of India and JM Financial Asset Reconstruction Co. Pvt Ltd are listed as applicants of that claim against Mallya and related concerns named as Ladywalk LLP, Rose Capital Ventures Ltd and Orange India Holdings.
Lawyers for Mallya have been granted an extension to respond to that case due to his ongoing extradition trial, expected to conclude on Thursday.
Last week, the defence claimed that a consortium of Indian banks led by SBI had rejected an offer by the liquor baron in early 2016 to pay back nearly 80 per cent of the principle loan amount owed to them.
However, the CPS arguing on behalf of the Indian government countered that assertion in its cross- examination, indicating that the reason such a repayment offer would have been rejected was that the banks knew Mallya had the means to pay back the entire amount due.
While the CPS stand is that Mallya did not intend to repay the loans he sought because his airline s demise was inevitable, Montgomery is trying to establish that Kingfisher Airlines was suffering from consequences of a wider global financial crisis around 2009-2010 and that its failure was a result of factors beyond the company s control.
In his cross-examination, Summers had highlighted a particular "washing machine activity" picked up by the government of India that involved sums amounting to around 10 -15 million pounds being funneled between UB Group companies to wrongly claim obligations of equity infusions into struggling Kingfisher Airlines were being met.
Indian government sources have described its case, being presented by the CPS, as "very strong".
Mallya's legal team had claimed earlier in the trial that the case against him was "politically motivated".
Mallya, who has been based in the UK since March 2016, was arrested by Scotland Yard on an extradition warrant in April and has been out on bail on a bond worth 650,000 pounds.
If the judge rules in favour of extradition at the end of the trial, the UK home secretary must order Mallya's extradition within two months.
However, the case can go through a series of appeals in higher UK courts before arriving at a conclusion.
(This article has not been edited by Zeebiz editorial team and is auto-generated from an agency feed.)
Get Latest Business News, Stock Market Updates and Videos; Check your tax outgo through Income Tax Calculator and save money through our Personal Finance coverage. Check Business Breaking News Live on Zee Business Twitter and Facebook. Subscribe on YouTube.
Updated: Tue, Dec 12, 2017
08:33 am
PTI