Alleviating India's pain crisis: Inside Dr Sudheer Dara's Epione Center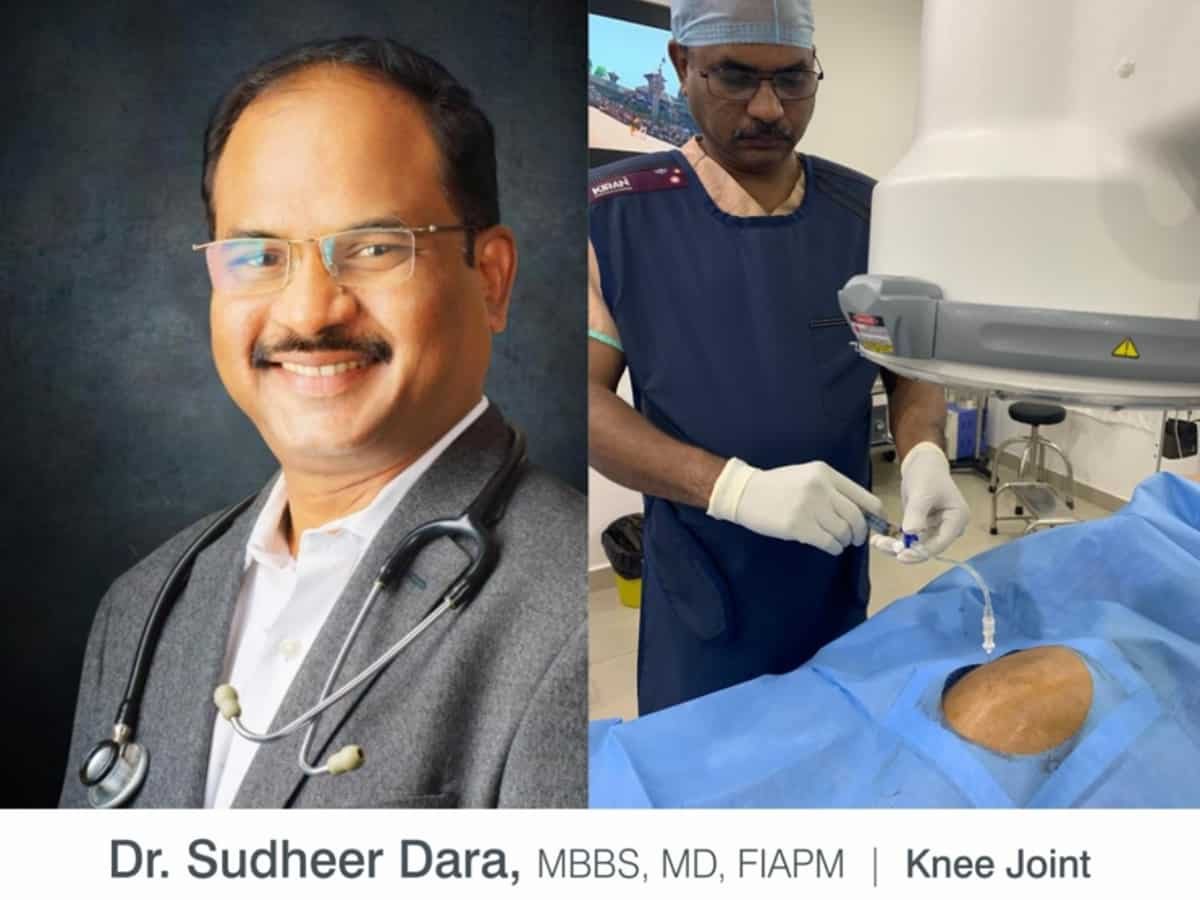 Amidst the bustling landscapes of Jubilee Hills, Hyderabad, a revolution in pain management is underway. Dr. Sudheer Dara is at the forefront of this movement, whose tireless dedication is redefining how India confronts chronic pain. His sanctuary, the Epione Pain Management Center, is not just a medical establishment but a beacon of hope for countless souls.
The Genesis of Epione: Crafting a Pain-Free Tomorrow
Epione manifests Dr. Sudheer's dream in the heart of Hyderabad's Jubilee Hills. Merging state-of-the-art technology with a compassionate approach, this center is a haven for those battling pain. Every patient's narrative is unique, and every treatment plan is bespoke.
Dr. Sudheer reflects, "Epione isn't just a center; it's a commitment. A commitment to understanding the myriad facets of pain and offering a hand to guide patients out of its labyrinth."
Empowerment through Insight: Knowledge as the Catalyst
Dr. Sudheer's methodology revolves around a profound belief — an enlightened patient is empowered. Epione transforms passive patients into active participants in their healing process by ensuring that each individual understands the intricacies of their condition and subsequent treatments.
"Understanding one's ailment dissolves fear," Dr. Sudheer notes. "It's this clarity, this partnership between doctor and patient, that propels the journey toward wellness at Epione."
A Symphony of Healing: The Epione Approach
While many view pain as a singular entity, Dr. Sudheer and his team at Epione understand its multidimensional nature. Recognizing the intertwining threads of physical, emotional, and psychological pain, the center's approach is an orchestra of integrated healing techniques.
"We perceive pain as a symphony, each note representing a different facet," elucidates Dr. Sudheer. "At Epione, our role is that of the maestro, harmonizing these notes to craft a melody of relief and rejuvenation."
Tales of Triumph: Epione's Impact Narratives
The corridors of Epione echo with inspiring tales. Stories of rejuvenated spirits, reclaimed passions, and rekindled hopes. These narratives are both a testament to Dr. Sudheer's expertise and a reminder of the center's pivotal role in pain management.
"To witness the metamorphosis of a patient, from a cocoon of pain to a butterfly of vitality, is the most rewarding part of our journey," Dr. Sudheer warmly shares.
Forging the Future: Epione's Evolutionary Vision
Despite the accolades and success stories, Dr. Sudheer's vision for Epione remains ever-evolving. With an eye on the ever-emerging advancements in pain management, he envisages Epione as a dynamic nexus of innovation and care.
"Medical science is a river of constant flow," Dr. Sudheer observes. "At Epione, we pledge to remain perennial learners, ensuring our patients always access the vanguard of pain management solutions."
Dr. Sudheer Dara's Epione Pain Management Center is more than just a name in Hyderabad's medical tapestry; it's a luminary. As he blazes trails in pain management, the city and the nation look forward with optimism. As the center's ethos resonates, at Epione, the journey from pain to potential is not just a promise; it's a reality in motion.
(Above mentioned article is consumer connect initiative. This article is a paid publication and does not have journalistic/editorial involvement of IDPL, and IDPL claims no responsibility whatsoever)
Updated: Wed, Sep 27, 2023
05:45 pm
ZeeBiz WebDesk