EU footballers in UK to be treated as immigrants after Brexit?
Your favourite footballers may be unqualified to play in UK now.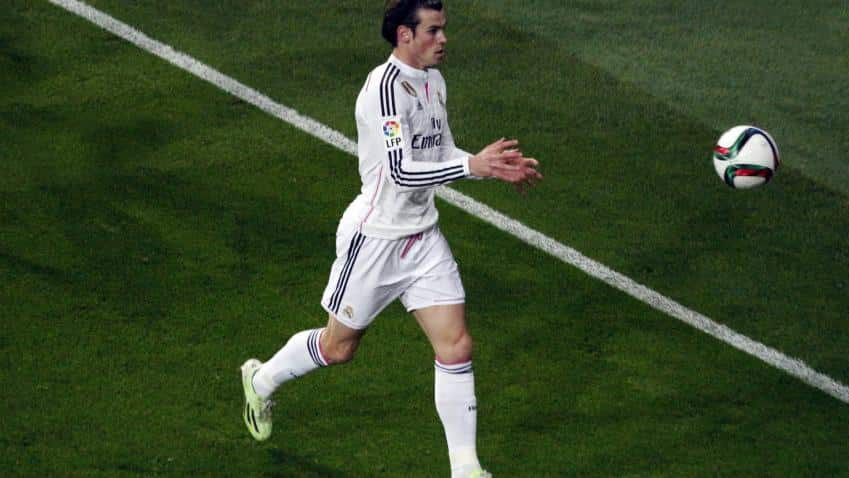 Gareth Bale one of the star players for Real Madrid could be heading home due to Brexit. Photo: Wikipedia
Updated: Sat, Jun 25, 2016
05:39 pm
Mumbai, ZeeBiz WebDesk
Brexit caught everyone by surprise. Apart from UK's financial sector, the ramifications of the European Union (EU) referendum is expected to hit the country's sports industry.
The free movement of players around Europe, a legacy of the seminal 1995 Bosman ruling, together with huge television revenues raked in by Premier League clubs have made England the destination of choice for many of Europe's top players.
Last season, according to Sky Sports, 432 players from EU countries were registered to play in the 20-team Premier League.
Although they will not be affected immediately, Britain's eventual exit could spell trouble.
If the current immigration rules by the British Home Office are applied to for EU players then those belonging to a country from FIFA's top-10 list should have played in 30% of the games in the two years prior to application of work permit.
For players belonging to countries ranked from 11-20 they must have played 45% games, from 21-30 rank 60% of the matches and ranked 31-50 must have played 75% matches for their country.
According to this criteria, over 100 players playing for the Premier League would have failed to have received a work permit, according to Telegraph report.
Apart from this, the other European leagues such as the Spanish La Liga has a limitation of only 3 non-EU players for each team. If this rule is now applied then UK players such as Gareth Bale would have to leave Real Madrid.
While the Premier League said Britain's decision to leave the EU will not harm the prestige of the world's most popular domestic soccer competition, experts warned on Friday of long-term damage to football's transfer system.
Jonathan Barnett, a leading football agent, in the Telegraph report said that a vote for Brexit would compromise the competitiveness for the Premier League.
It is not only UK's football that will feel the pinch of Brexit, England's national sport cricket, and even rugby is expected to suffer a blow.
According to the Cotonou Agreement and the Kolpak Ruling in 2003, sportsmen from Africa, Caribbean and Pacific Group of States enjoy the same rights as EU players, said the report. It means that players from South Africa, Caribbean and the Pacific Islands can play in English domestic leagues. With Brexit this agreements might not hold in the UK.
Another sport that may face the implications of Brexit is top car racing sport Formula One (F1).
F1's Executive Chairman Ron Dennis wrote to the Times newspaper before the vote highlighting the "potentially grave consequences" of Brexit. "McLaren is based in the UK; more than 3,000 families are affected by our fortunes, as are our British suppliers and their employees," he wrote. "Remaining in Europe is fundamental to the prosperity of the McLaren business."
However, F1 supremo Bernie Ecclestone welcomed Britain's vote to leave the EU on Friday and said it made no difference to a global sport dominated by British-based teams.
Eight of the 11 teams have factories in England, including champions Mercedes and Renault. Ferrari, the sport's most successful team, and Red Bull-owned Toro Rosso are in Italy while Sauber are Swiss.
(With inputs from Reuters)