Yellen to join Brookings Institution after leaving Fed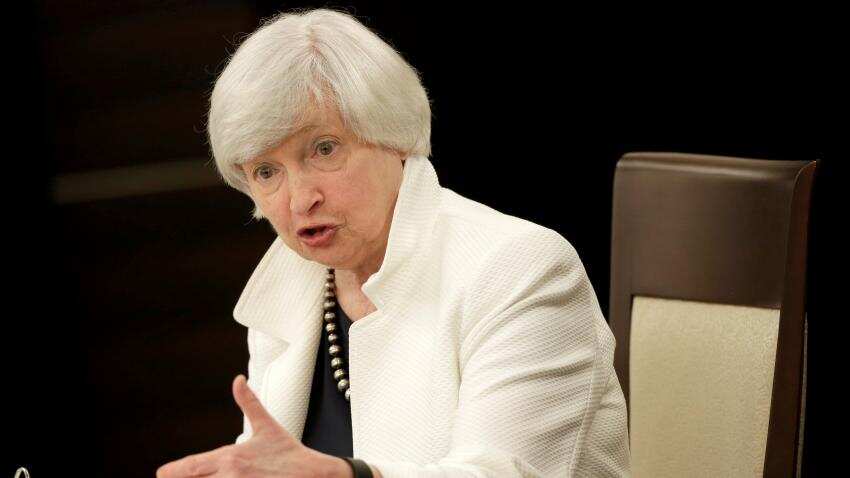 US Federal Reserve chair Janet Yellen will join the Brookings Institution. Image source: Reuters
US Federal Reserve chair Janet Yellen will join the Brookings Institution, a Washington-based think tank, after the expiry of her term as Fed chair.
Yellen will join the Brookings as a Distinguished Fellow in Residence with the Economic Studies programme and a team of several other leading economists, including former Fed chair Ben Bernanke, said the think tank in a statement on Friday, Xinhua news agency reported.
Yellen`s term as Fed chair will expire on February 3. President Donald Trump nominated current Fed Governor Jerome Powell to replace Yellen to lead the central bank. Powell will take the Fed chair position from February 3.
As the Fed chair, Yellen has guided the economy toward a healthy path. The US economy has expanded more than eight years, the third-longest economic expansion in American history.
The unemployment rate dropped to 4.1 per cent in January this year from 6.7 per cent when she took charge of the central bank in February 2014.
She also successfully led the central bank to withdraw from the quantitative easing program, gradually raised interest rates and winded down the Fed`s huge balance sheet without triggering market turbulence.
"Chair Yellen has performed a great service to her country -- the economy and the American people were in good hands with her at the helm of our central bank," said Brookings President John Allen in the statement.
Of her appointment at Brookings, Yellen said in the same statement that "I`m delighted to be joining the Brookings Institution. I look forward to continuing to study the economy, especially issues related to the labor market, and contributing to public policy debates on a range of economic issues."
Updated: Sat, Feb 03, 2018
08:58 am
IANS