This is why Mark Zuckerberg became $2.88 billion poorer; Facebook drops over 26% in two days
Facebook posted its financial performance for second quarter of 2018. Despite reporting growth, the company has failed to meet analysts expectations.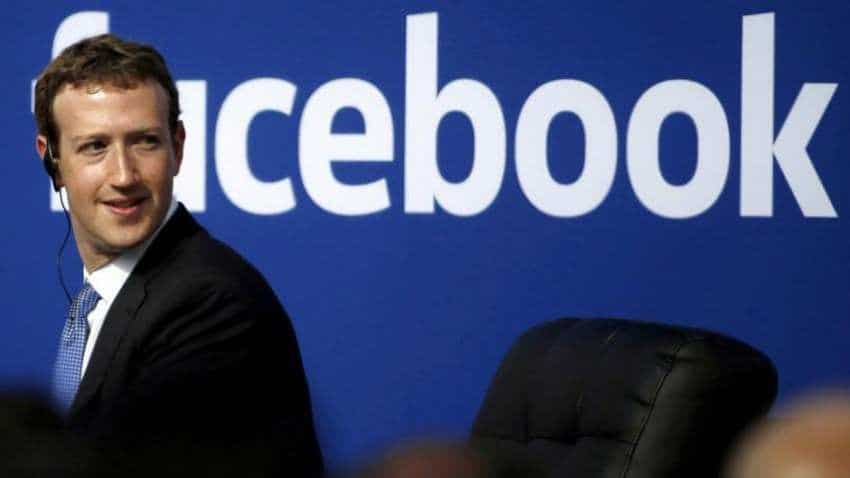 Representational Image: Photo: Reuters
Things are getting even further intensified with the social media giant Facebook in coming days. The company has been travelling with its worst nightmares for quite sometime now and with the latest reports, Facebook is now facing hurdle in keeping money intacted under it from investors. In two days time Facebook has given away over 26% of its market valuation which has in return made its founder Mark Zuckerberg poorer by $2.88 billion taking him to sixth spot on Billionaires list. After taking turns over lawsuit and data breach, now new challenges impact Facebook this time it would be accusation over the company's financial performance and loosing customer base.
It all began on Thursday, when Facebook posted its financial performance for second quarter of 2018. Despite reporting growth, the company has failed to meet analysts expectations.
Facebook's revenue came in at $13.23 billion in Q22018 up by 42% compared to $9.32 billion in the corresponding period of previous year. Also, net income was at $5.11 billion higher by 31% as against $3.89 billion a year ago same period.
Mark Zuckerberg, Facebook founder and CEO. "We are committed to investing to keep people safe and secure, and to keep building meaningful new ways to help people connect."
Zuckerberg added, "Our community and business continue to grow quickly."
Despite this, Facebook share price dropped by a massive 19% on Thursday compared to previous day price. Shares fell to near $176 per piece which was a drop of $119 billion in market value. It is being known that, Facebook would be single company to witness such a massive drop in its valuation, taking its value to $510 billion as against previous $630 billion.
Such kind of a tumble was last seen in 2000, when Intel lost $91 billion in one day. As per The Guardian, Facebook's  market value loss is worth nearly as much as the entirety of the McDonald's franchise.
The plunge in market valuation continued till Friday as well, as the company earmarked an intraday low of $173 per piece which would be nearly 2% drop.
With this, Facebook has tumbled by 26.36% in last two days compared to share price of Rs 218.62 per piece it was trading on July 25.
Three reasons attributed to drop in Facebook and then net worth of Zuckerberg.
Firstly, Facebook missed analysts estimate. The company's earning per share was at $1.74 vs $1.72 per share as per  a Thomson Reuters consensus estimate. The Reuters estimated revenue to come in at $13.36 billion.
Further, DAUs were 1.47 billion on average for June 2018, an increase of 11% year-over-year. This was predicted up to 1.49 billion.
On geographical basis, North American Daily Active Users (DAUs) were at 185 million vs estimate of 185.4 million. Also, European DAUs were at 279 million vs estimate of 279.4 million.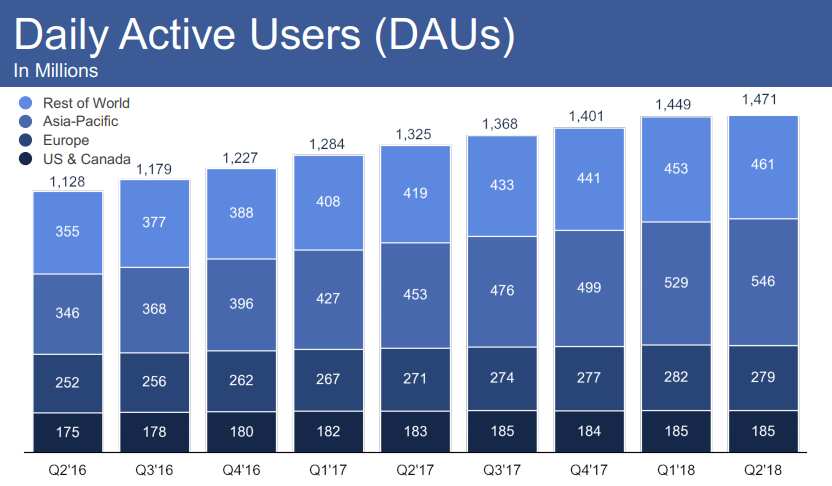 Secondly, if you look closely both the above mentioned market has seen users going away or muted. North American DAUs have seen subdued DAUs of 185 million in Q12018, while European users were 282 million in Q12018.
On monthly-wise, North American users were 241 million unchanged in Q22018 compared to previous quarter. While European users dropped to 376 million on monthly active users (MAUs) compared to 377 million in previous quarter.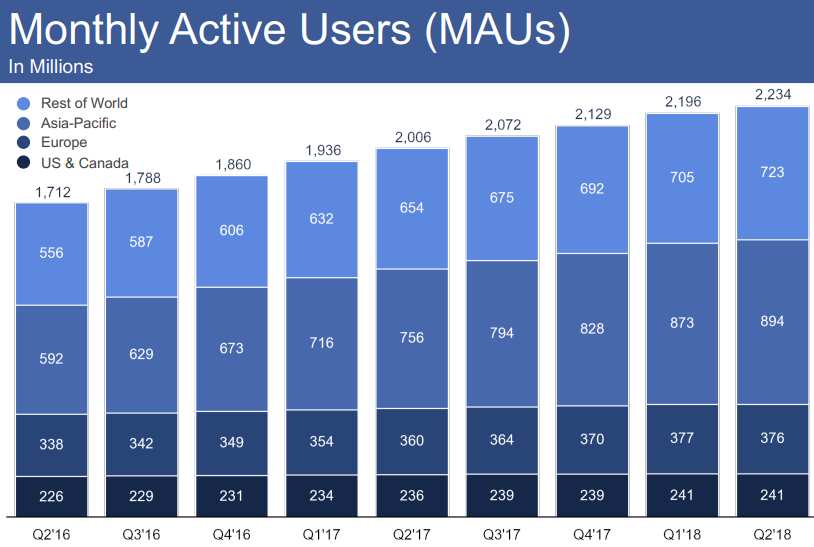 Furthermore, average revenue per USER (ARPU) also decelerated on worldwide basis.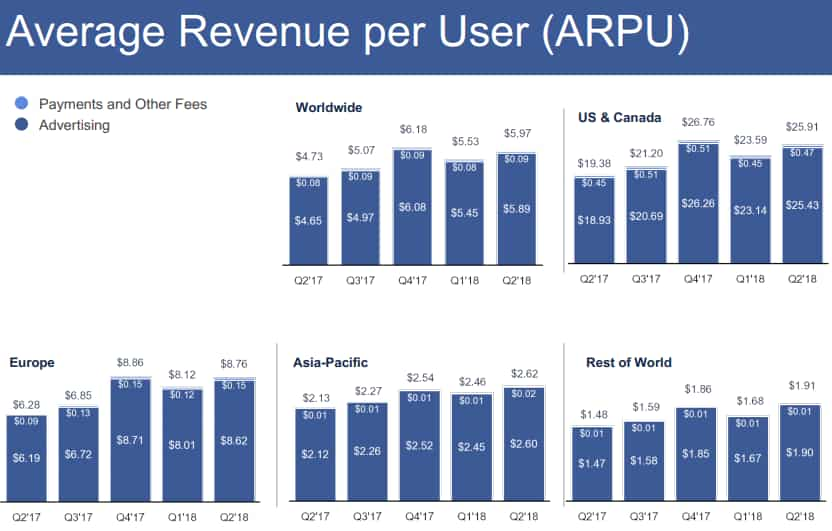 Facebook CFO David Wehner said, "Our total revenue growth rates will continue to decelerate in the second half of 2018, and we expect our revenue growth rates to decline by high single-digit percentages from prior quarters sequentially in both Q3 and Q4," reported by IndiaTimes.
This was not enough to choke for the company's share price, Facebook was once gain accused and this time it was against Zuckerberg and Wehner for misleading statements.
According to Nasdaq, the complaint filed by shareholder James Kacouris in Manhattan federal court accused Facebook, Zuckerberg and Chief Financial Officer David Wehner of making misleading statements about or failing to disclose slowing revenue growth, falling operating margins, and declines in active users.
Reportedly, the  lawsuit seeks class-action status and unspecified damages. A Facebook spokeswoman declined to comment.
Compiling the above mentioned problems, Facebook's continues criticism has hit on Zuckerberg's pocket as well, as he holds about 17% in the company.
On Bloomberg Billionaire Index, Zuckerberg saw drop of $2.88 billion in net worth and last change was a decline of $660 million in earnings. This means Zuckerberg's net worth now stands at $69.9 billion on the index which would be sixth position of richest man across globally.

In past two weeks of July, Zuckerberg was giving stiff competition to philanthropist and investment king Warren Buffett by staying third richest man on earth.
Earlier, Zuckerberg total net worth stood at $81.6 billion at third spot compared  Buffett's net worth of $81.2 billion.
However, now time has changed and looks like will be bleak even in coming days.
Now Buffett's net worth is $82.8 billion as on July 28, followed by  Bernard Arnault with $75.9 billion net worth and Amancio Ortega with $72.9 billion net worth taking fourth and fifth spot.
As per a CNBC report, Facebook is poised to lose more than $123 billion in market value.
Hence, looking at the ongoing scams and criticism on Facebook, one would might think to be cautious while trading in this company. As for Zuckerberg the company which he built in 2003 needs a new plan to survive further.
Updated: Sat, Jul 28, 2018
02:03 pm
Mumbai, ZeeBiz WebDesk