The richest people in cryptocurrency; Forbes magazine releases list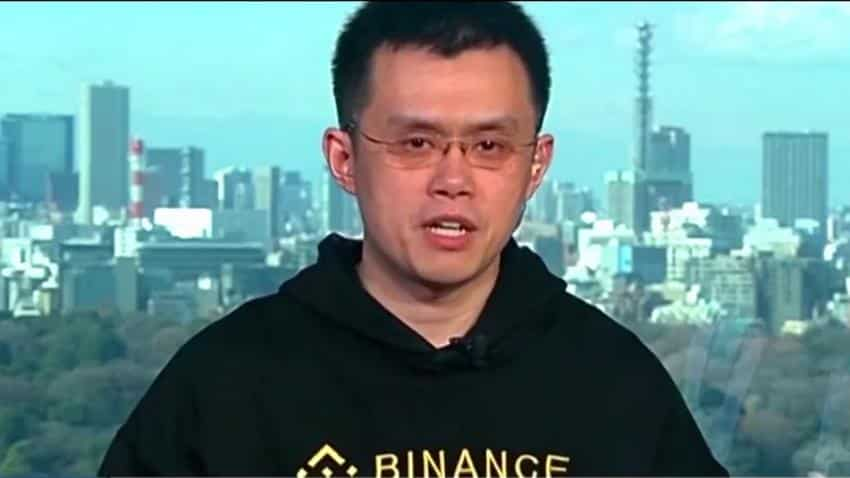 CZ (born Changpeng Zhao) cut his teeth making high-frequency trading systems for Wall Street's flash boys. Image source: Youtube
Forbes magazine has released the first-ever "Crypto Rich List," a compilation of the 20 wealthiest people in the crypto world. The list is topped by Ripple co-founder Chris Larsen, with an estimated crypto net worth of $7.5 to 8 billion — the values were estimated based on the price as of January 19.
According to Forbes, the numbers are based on estimated holdings of cryptocurrencies (a few provided proof), post-tax profits from trading assets and stakes in crypto-related businesses.
"Identifying the biggest crypto winners and estimating the scale of their wealth is no simple task," says Forbes staff writer Jeff Kauflin.
"The virtual currencies exist almost entirely outside the global financial system, and the newly minted crypto rich live in a strange milieu that blends paranoid secrecy with ostentatious display."
Former Goldman Sachs executive Joseph Lubin, who funded blockchain platform Ethereum, is the second-richest, with an estimated net worth of $1 to $5 billion.
The report says, CZ (born Changpeng Zhao) cut his teeth making high-frequency trading systems for Wall Street's flash boys, and he built Binance to be a Ferrari. His exchange can process a blazing 1. 4 million transactions a second and on a peak trading day in January processed 3.5 billion new orders, cancels and trades. 
As per Forbes report, there are now nearly 1,500 crypto-assets in existence, valued at an aggregate of $550 billion, up 31 times since the beginning of 2017. While the prices of individual cryptocoins continue to swing wildly—Bitcoin is down almost 50% from its peak—it's clear that blockchain-based currency is here to stay and that these virtual assets have real, albeit volatile and speculative, value. Black-market transactions, tax avoidance by individuals and sanctions-dodging by countries like North Korea fuel part of the demand, but so does a widespread excitement over the technology and an ideological desire for money to be free from the whimsies of nation-states.
Source: Forbes
Updated: Fri, Feb 16, 2018
04:49 pm
ZeeBiz WebDesk