Scandal-hit South Korea keeps rate at record low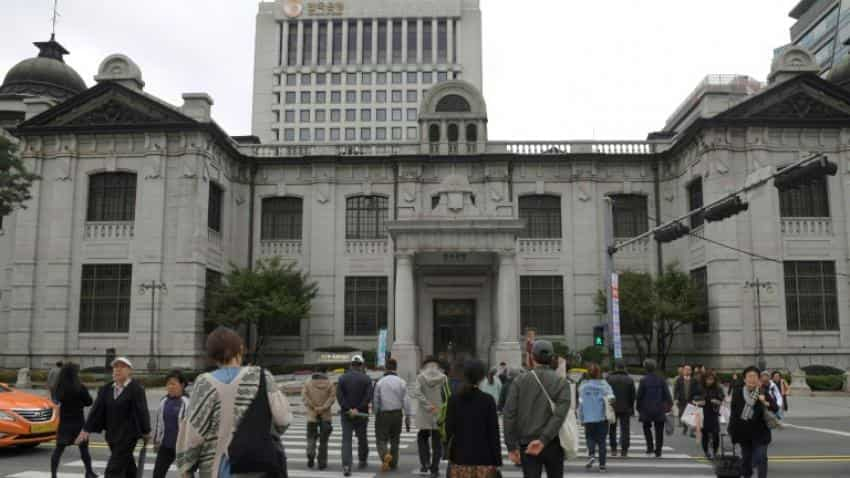 The Bank of Korea made a surprise rate cut in June, citing the need to support the sluggish economy. Image Source: AFP
Scandal-hit South Korea kept its key interest rate unchanged on Friday at a record low amid uncertainty over political changes in the United States (US) and South Korea.
The central Bank of Korea (BOK) held the seven-day repurchase rate at 1.25% for the fifth straight month after Donald Trump's victory in the US presidential election sent jitters around the globe.
President Park Geun-Hye's government is meanwhile struggling to contain the fallout from a crippling influence-peddlling scandal involving one of her confidantes.
ALSO READ: Samsung raided over probe into South Korea political scandal 
The Bank of Korea made a surprise rate cut in June, citing the need to support the sluggish economy.
South Korea's exports, the mainstay of Asia's fourth largest economy, fell for the second straight month in October due mainly to a slump in cars and mobile device shipments.
Exports came to $41.9 billion last month, down 3.2% from $43.4 billion the same month last year, according to government data.
Updated: Fri, Nov 11, 2016
09:19 am
Seoul, AFP