OPEC, non-OPEC allies to study long-term oil cooperation in June, says UAE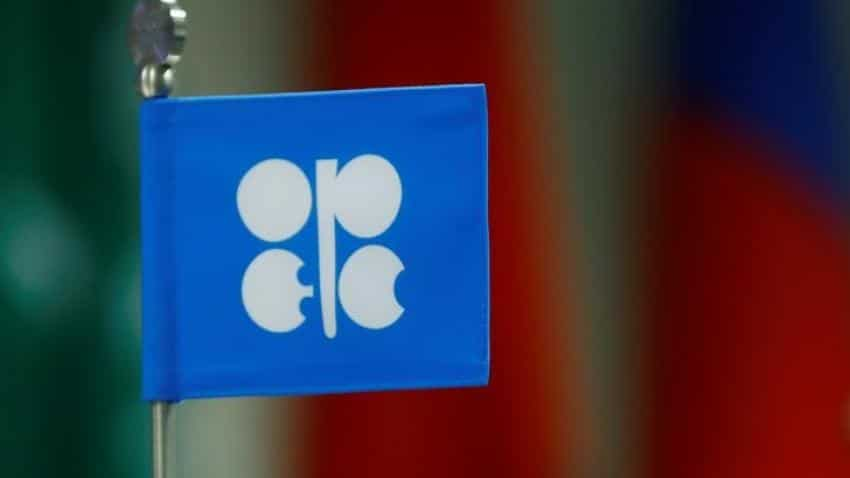 OPEC and non-OPEC oil producers, including Russia, will discuss extending their cooperation for many more years when they meet in June. Image source: Reuters
OPEC and non-OPEC oil producers, including Russia, will discuss extending their cooperation for many more years when they meet in June as they seek to avoid major market shocks, the United Arab Emirates` energy minister told Reuters.
Suhail al-Mazroui, who holds OPEC`s presidency this year, said leaders of the UAE, OPEC`s biggest producer Saudi Arabia and non-OPEC member Russia support extending energy cooperation beyond 2018.
The Organization of the Petroleum Exporting Countries has agreed to extend oil supply cuts with Russia and other producers until the end of 2018.
Mazroui said that he hoped a plan could be put to ministers at OPEC`s next meeting in June in Vienna, which non-OPEC producers participating in the supply-reduction agreement are expected to attend.
"I think the potential is huge for cooperation, whether it is focused on the oil sector, or the broader energy sector," Mazroui said in an interview in London.
"We look forward to put something to the ministers hopefully the next time we see the whole group getting together.. hopefully in June."
He said it was too early to say how cooperation will work exactly and whether oil production management would be maintained. But he added that market monitoring was the bare minimum the group would do to help avoid gluts or shortages.
"Definitely if this group continued to work together in the future that will enable the world economy to benefit and to grow and we could plan on avoiding any major surprises to the supply and demand imbalance," he said. "I think this group will always continue to monitor the market."
Speaking later at an energy conference in London, Mazroui said the global oil industry needs around $10 trillion of investment by 2040 to meet future demand growth.
Last month, Khalid al-Falih, energy minister of Saudi Arabia, OPEC`s de-facto leader, said global oil producers are in agreement that they should continue cooperating on production after their deal on supply cuts expires at the end of this year.
The idea of extending cooperation beyond 2018 when the current oil cut agreement expires has prompted many analysts to say that OPEC and Russia are effectively creating a wider super group, with Moscow becoming a near-permanent OPEC member.
"I never said super group. The name isn`t important. What`s important is how we keep it together," Mazroui said.
"I don`t want to concentrate on one country but definitely Russia is a very important partner in the group. But it is not only Russia, it is all the countries that have committed to deliver in this agreement."
OPEC has delivered more than 100 percent of the output cuts that members pledged under the deal, according to figures from OPEC and other analysts, helped in part by falling output in Venezuela due to an economic crisis.
The UAE`s compliance, however, has been lower because it uses a higher baseline than the one stipulated in the agreement. But the Gulf OPEC member has been slashing oil exports in a bid to demonstrate its commitment.
Mazroui said he expects the UAE to exceed its oil production cut target in the first quarter of this year, mainly due to maintenance.
 
Updated: Tue, Feb 20, 2018
06:13 pm
Reuters