Oil climbs with support from Libyan outage, Saudi comments
 Production in OPEC member Libya has been running at about 1 million  bpd , although it remains volatile due to unrest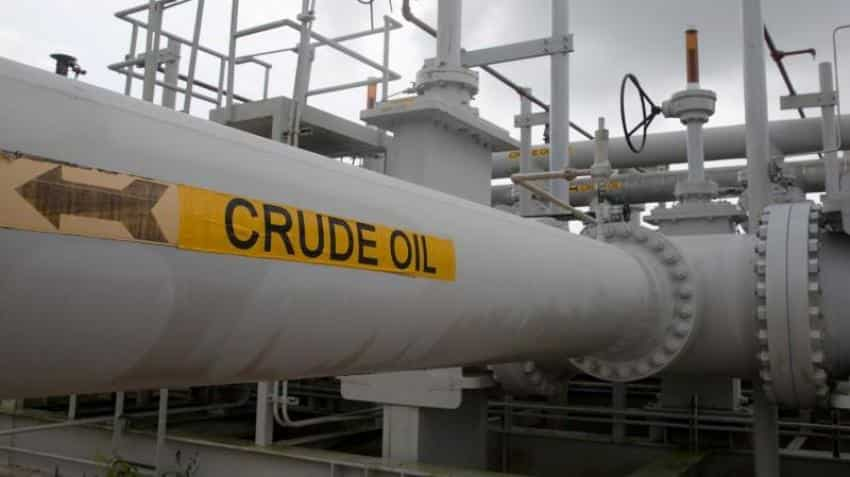 West Texas Intermediate (WTI) crude futures rose 78 cents to settle at $63.55 a barrel, trading between $62.33 and $63.73. Image source: Reuters
Oil prices rose on Friday to their highest in more than two weeks, supported by the shutdown of the El Feel oilfield in Libya and upbeat comments from Saudi Arabia that an OPEC-led effort to cut stockpiles is working.
El Feel produces 70,000 barrels per day of crude. Production in OPEC member Libya has been running at about 1 million bpd, although it remains volatile due to unrest. 
"Libya is another outage," said John Kilduff, partner at investment manager Again Capital in New York. "This market has benefited from a series of them over the past several months now, whether it`s the Keystone, the North Sea (Forties), and now this."
Brent crude futures rose 92 cents to settle at $67.31 a barrel, a 1.4 percent gain. The global benchmark`s session high of $67.37 was its highest since Feb. 7.
West Texas Intermediate (WTI) crude futures rose 78 cents to settle at $63.55 a barrel, trading between $62.33 and $63.73.
Both benchmarks notched their second straight week of gains. Brent was up about 3.7 percent, its largest weekly increase since the end of October. U.S. benchmark WTI posted a weekly rise of about 3 percent.
Prices were buoyed by comments from Saudi Arabia`s energy minister Khalid al-Falih, who said he expected oil market inventories to continue declining.
The Organization of the Petroleum Exporting Countries and other producers including Russia have cut output to support prices. They hope to reduce crude inventories held by industrialized nations to their five-year average. 
Prices pared gains in the afternoon after General Electric Co`s Baker Hughes energy services firm said the number of oil rigs in the United States rose for the fifth straight week to 799. [RIG/U] Rising U.S. production has hindered OPEC`s efforts to drain supplies. 
On Thursday, data from the Energy Information Administration showed that U.S. crude inventories unexpectedly fell 1.6 million barrels last week. Crude stocks at the Cushing, Oklahoma, delivery hub for U.S. futures fell 2.7 million barrels last week.
Analysts also said prices were following through a more than 1.5 percent rise on Thursday. 
"Yesterday`s shock that it was a drawdown, and also a large drawdown at Cushing, really provided that lift that we needed," said Phillip Streible, senior market strategist at RJO Futures in Chicago. 
U.S. crude exports are rising with output. Thursday`s EIA data showed exports of U.S. crude jumped to just above 2 million bpd, close to a record 2.1 million hit in October.
"Robust oil production in the U.S. will continue to cap price gains," said Abhishek Kumar, senior energy analyst at Interfax Energy`s Global Gas Analytics in London.
Hedge funds and money managers upped their bullish wagers on U.S. crude oil for the first time in four weeks, the U.S. Commodity Futures Trading Commission (CFTC) said on Friday.
The group raised their combined futures and options position in New York and London by 478 contracts to 478,160 in the week to Feb. 20, the CFTC said.
Updated: Sat, Feb 24, 2018
01:22 pm
Reuters