New Year: How the world brought in 2018 with lights, colours and laughter
Saying goodbye to 2017, people all around the globe gathered in an array of colours and fireworks.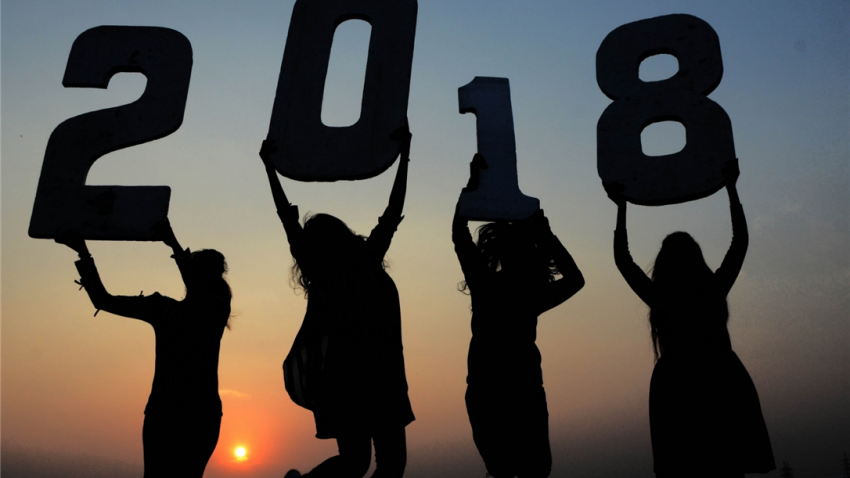 Welcome year 2018 on New Year''s eve in Bhopal on Dec 31, 2017. Image Source: IANS
Updated: Mon, Jan 01, 2018
11:42 am
Mumbai, ZeeBiz WebDesk
Key Highlights:

ITBP jawans brought in 2018 in Chhattisgarh's Bastar.
Display of fireworks was seen all over the globe.
Temperatures dipped to negative 15C in the United States on New Year's Eve.
New Year celebrations all around the globe took place withstanding all kinds of weather from biting cold to foggy weather.
In India, New Year's Eve was lit up with a spectrum of colours from Bengaluru to Kolkata and Delhi to Mumbai. Even though flights in the northern regions were impacted due to the 'worst fog' which impacted over 350 flights to Delhi airport alone.
Pictures of people celebrating in the streets with multi-coloured masks and costumes were captured on New Year's Eve.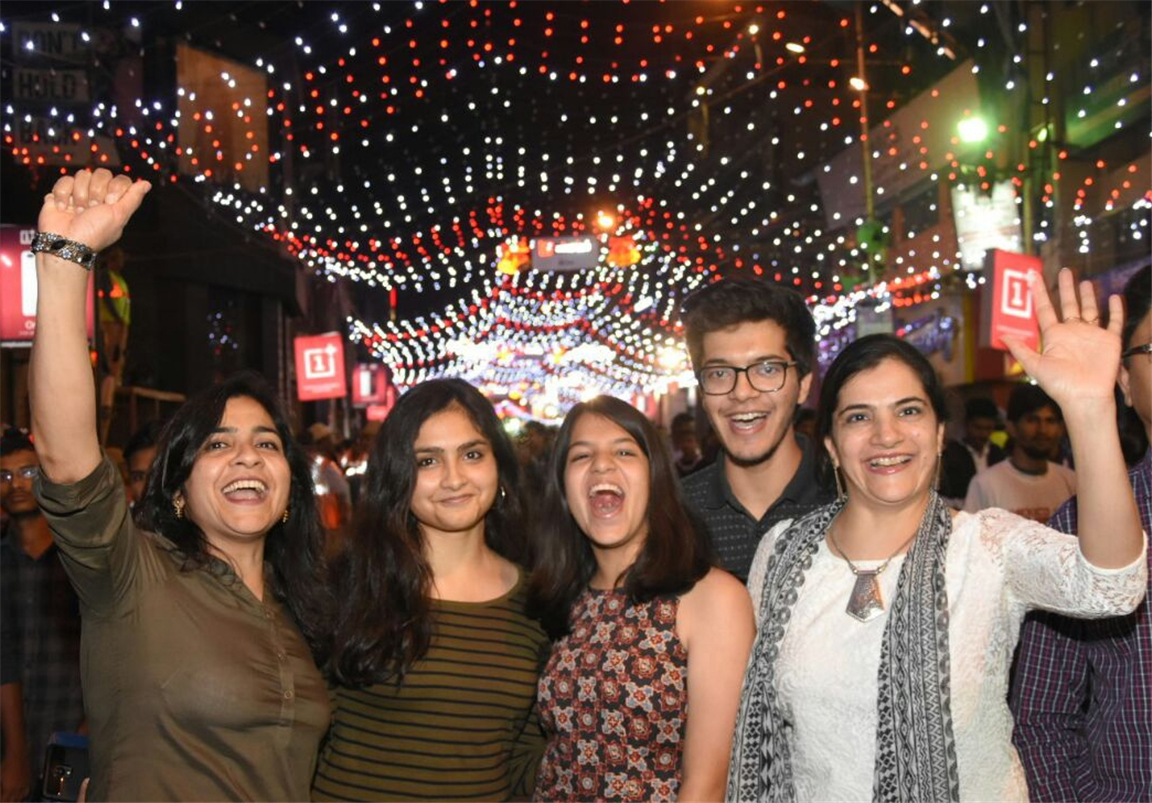 People celebrate on New Year's eve in Bengaluru. Image Source: IANS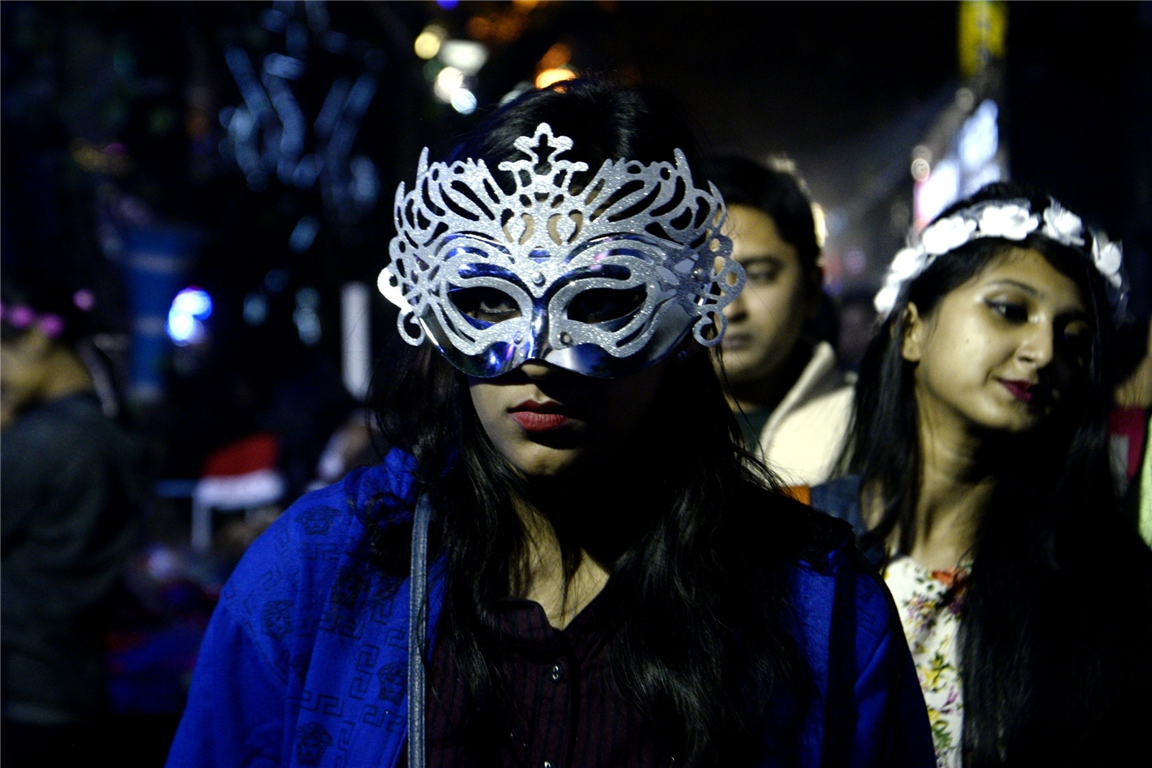 People celebrate New Year's eve in Kolkata. Image Source: IANS
A lady holds a placard urging people to go clean during New Year celebrations. Image Source: IANS
Image Source: IANS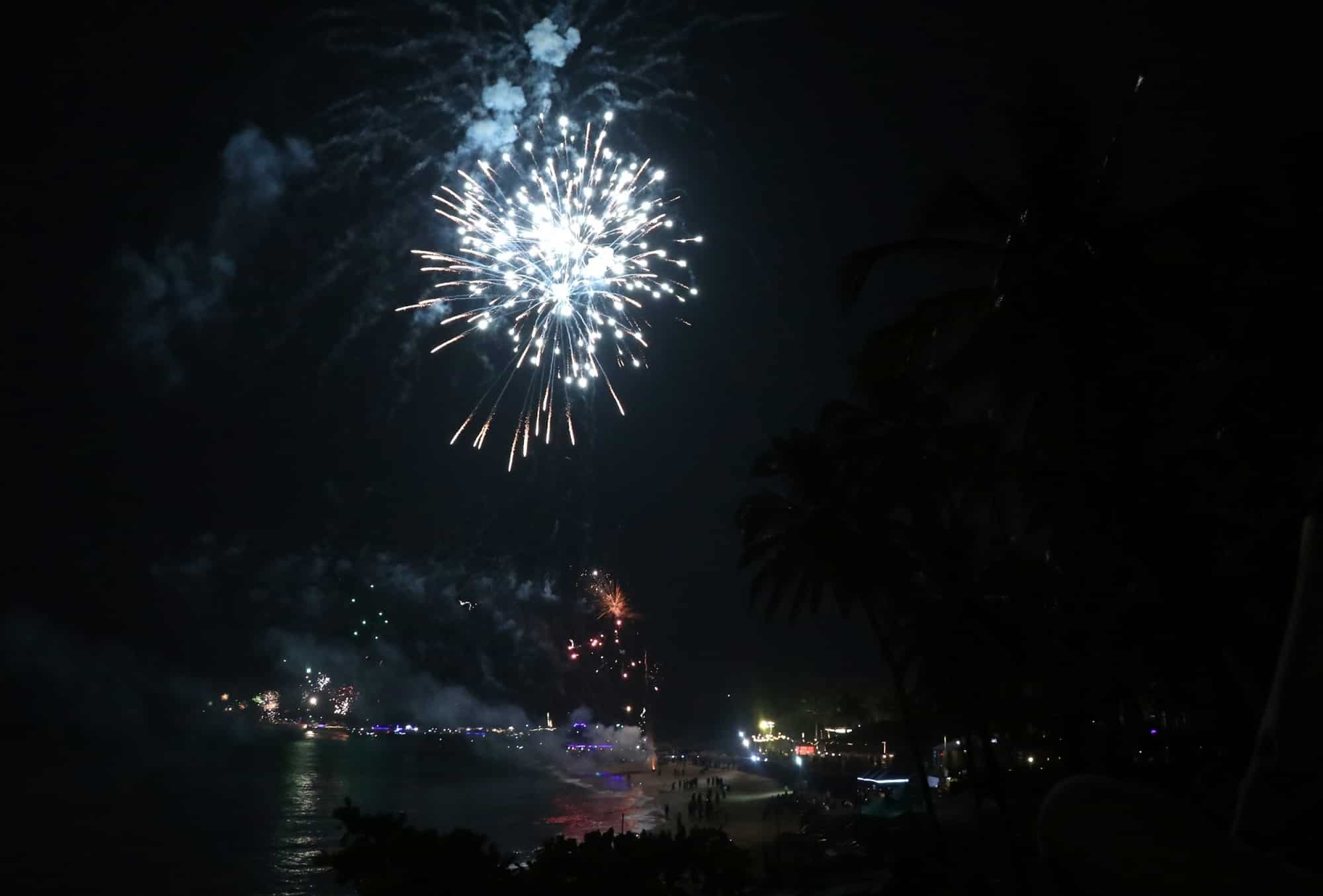 Fireworks explode over a beach in Goa to ring in the New Year. Image Source: IANS
Even the ITBP jawans brought in 2018 in Chhattisgarh's Bastar with a bit of jolly and dancing.
ITBP jawans celebrate #newyear2018 in Chhattisgarh's Bastar pic.twitter.com/jfztuUTSnc

— ANI (@ANI) December 31, 2017
Amritsar: The Golden Temple lit up #NewYear2018 pic.twitter.com/A8eesklJhY

— ANI (@ANI) December 31, 2017
The Indian government tweeted out wishes of a prosperous new year on Monday. "Wishing you all a happy 2018! I pray that this year brings joy, prosperity and good health in everyone's lives," said PM Narendra Modi.
Tons of messages floated on social media greeting one another a 'Happy New Year'. Technical difficulties were faced by messaging platform - WhatsApp that witnessed downtime on a global scale and only resumed services this morning.
As the dawn broke over Australia, the country ushered in the new year with fireworks and a rainbow waterfall. The display of fireworks in Sydney was labelled as the 'most technologically advanced'.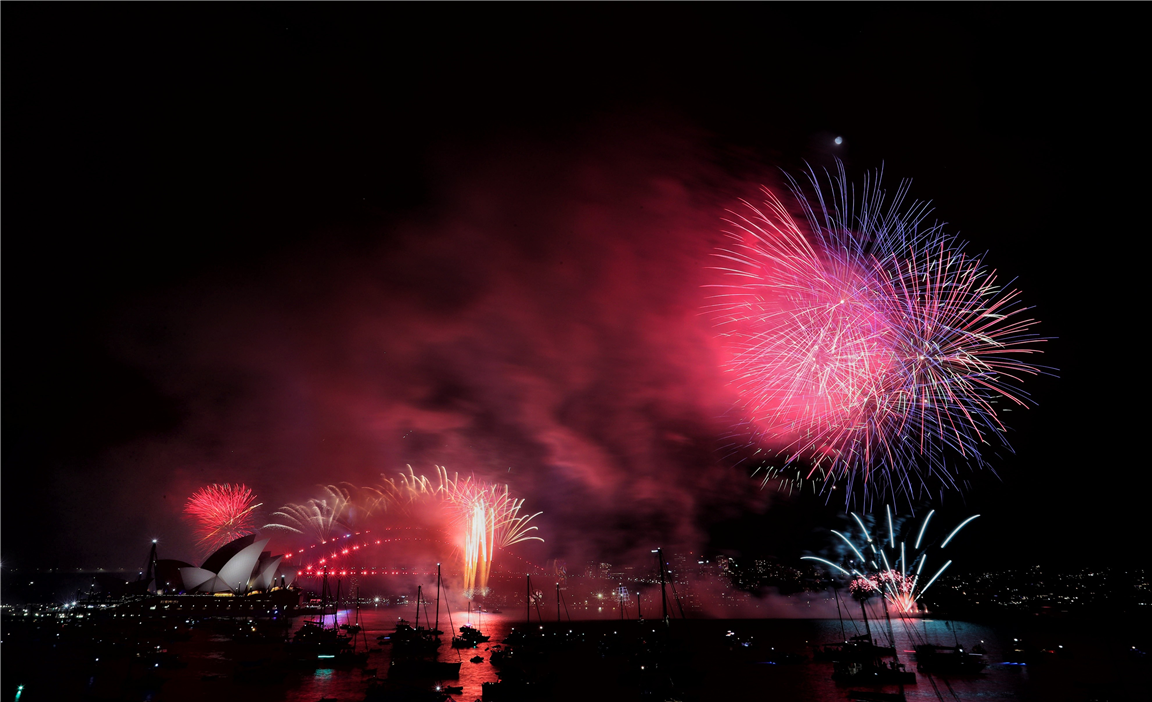 Fireworks over the Harbour Bridge during New Year's celebrations in Sydney, Australia. Image Source: IANS
In New Zealand, nearly 1.5 million people celebrated at the seafront and watched the pyrotechnics light up the sky.
A spectacular style of fireworks took the sky in Hong Kong. The beautiful spectacle was displayed over the city's famous Victoria Harbour.
Thousands thronged the harbour side to see the show illuminate the famous skyline as revellers danced to Auld Lang Syne.
In Beijing, a 7.8 km-long stretch known as 'Beijing's backbone', brightly lit up all the way from Yongding Gate in the south all the way through the Forbidden City and Tiananmen Square.
People performed a fire dragon dance in a shower of molten iron sparkling like fireworks to welcome the new year in Taierzhuang ancient town in Zaozhuang.
Image Source: IANS
In Paris, a light show at the side of fireworks at the Arc de Triomphe ushered in the new year.
While in Rio, Brazil millions gathered on Copacabana beach to watch the fireworks. Many citizens wore white, the traditional colour, to usher in the new year.
On the frigid winter morning at the Times Square saw people covered in mufflers, protected face masks and winter gear to watch the ball drop.
A report by Reuters said the temperature dropped to a freezing -15C on December 31, 2017.
A woman stands in Times Square ahead of the New Year's Eve celebrations in New York. Image Source: Reuters
US President Donald Trump ended the year with a video self-tribute that entailed what he sees as the high points of his achievements during his first year in office.
"What a year it's been, and we're just getting started. Together, we are MAKING AMERICA GREAT AGAIN! Happy New Year!!," he tweeted.
What a year it's been, and we're just getting started. Together, we are MAKING AMERICA GREAT AGAIN! Happy New Year!! pic.twitter.com/qsMNyN1UJG

— Donald J. Trump (@realDonaldTrump) December 31, 2017
(With inputs from PTI)
WATCH: