Israeli carrier petitions High Court over new Air India route over Saudi Arabia
El Al's CEO Gonen Usishkin and chairman Eli  Defes  said that by allowing Air India to fly over a country (Saudi Arabia) that does not grant El Al the same rights, the government is violating its commitments to Israel's national carrier. El Al has taken legal action against the Israeli government, its Civil Aviation Administration, Transportation Minister Israel Katz, and Air India, the Israeli airline's spokesperson Ran Rahav reportedly said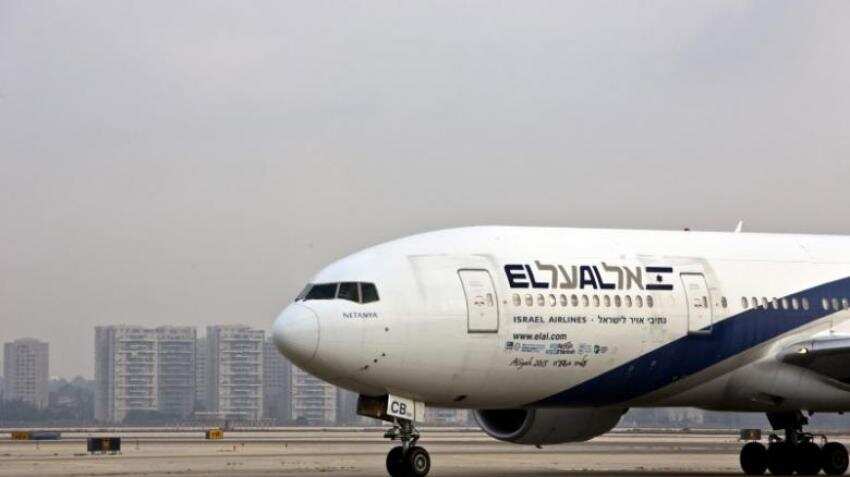 Saudi Arabia permitted Air India to use its airspace, enabling it to take a shorter route, covering the distance in 7.25 hours, about 2.10 hours less as compared to El Al. Image source: Reuters
Israel's national airline El Al today filed an urgent petition to the High Court against Air India's new route connecting New Delhi and Tel Aviv via Saudi airspace, days after the Indian carrier launched its maiden service to the Jewish state, Israeli media reports said. Speaking at a press conference in Tel Aviv, El Al's CEO Gonen Usishkin and chairman Eli Defes said that by allowing Air India to fly over a country (Saudi Arabia) that does not grant El Al the same rights, the government is violating its commitments to Israel's national carrier, the Times of Israel reported. El Al has taken legal action against the Israeli government, its Civil Aviation Administration, Transportation Minister Israel Katz, and Air India, the Israeli airline's spokesperson Ran Rahav was quoted as saying by the paper.
On March 22, Air India's maiden flight to Israel landed in Tel Aviv amid great fanfare, reducing the travel time by two hours after Saudi Arabia for the first time allowed an Israel-bound commercial flight to use its airspace. Saudi Arabia permitted Air India to use its airspace, enabling it to take a shorter route, covering the distance in 7.25 hours, about 2.10 hours less as compared to the only other airline that flies between the two countries -- El Al. During the weekly cabinet meeting on Sunday, Prime Minister Benjamin Netanyahu hailed the new Air India route as "historic".
"But El Al argues that allowing Air India to cross over airspace that is closed to Israeli-owned airlines violated articles 9 and 11 of the 1944 Convention on International Civil Aviation, as well as various Israeli government decisions," the paper said. As long as El Al is barred from flying over Saudi Arabia en route to and from Israel, it was illegal for foreign airlines to do so, Rahav said, citing the International Air Transport Association's principles of reciprocity and equality.
"There can be no fair competition between an airline that can fly directly from destination to destination and an airline that is forced to use longer routes because of discrimination based on nationality," Rahav added. El Al currently flies four weekly flights to Mumbai. It takes a circuitous route over the Red Sea, the Gulf of Aden and then enters India and avoids countries that are on the direct flight path such as Saudi Arabia, the UAE, Iran, Afghanistan and Pakistan. The detour adds fuel and operational expenses. El Al has also asked industry group IATA to help it access Saudi Arabia's airspace.
Quoting El Al's vice president for Commercial and Industry Affairs Michael Strassburger, the paper said that he appreciates the importance the Air India route has for a potential improvement of Israel's ties with the Arab world, but argued that it cannot come at the expense of an Israeli company. "We also welcome any competition ? as long as it's fair competition. Now this (current) situation is something that we condemn. Because it's competition, but it's not equal, and we're not able to compete in the way that we should be able to."
Israel must ensure that competition is equal, he insisted. "If one airline can fly a certain route, then the other airlines deserve to be able to do the same," he was quoted as saying by the paper.  
Updated: Wed, Mar 28, 2018
05:40 pm
PTI