Higher import duties on 29 US products to be effective from Sep 18, says govt
The government has  extend  by 45 days the deadline for  imposition  of higher customs duties on 29 products, including almond, walnut and pulses, imported from the US.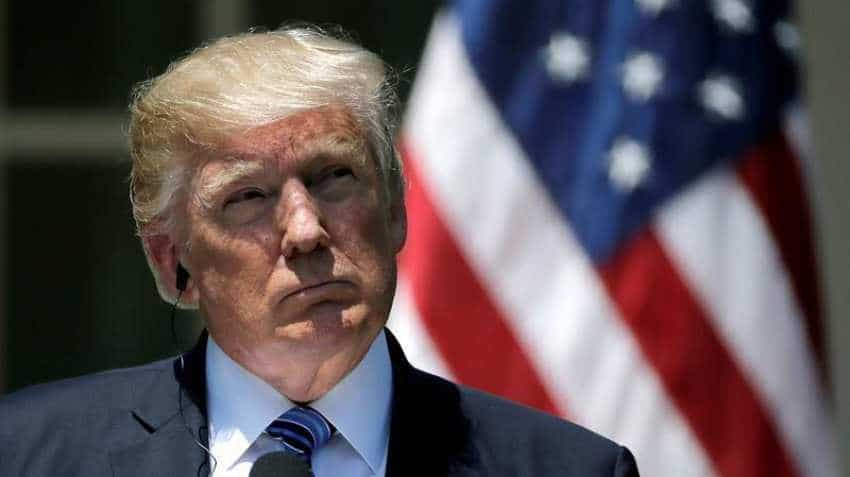 Bilateral trade rose to $115 billion in 2016, but the Trump administration wants to reduce its $31 billion deficit with India, and is pressing New Delhi to ease trade barriers. Image source: Reuters
The government has extend by 45 days the deadline for imposition of higher customs duties on 29 products, including almond, walnut and pulses, imported from the US.  The duties would now come into effect from September 18, according to a notification of the Finance Ministry.  As per a June notification, the duty hike was to come into effect from today but some positive expectations from the ongoing talks between the two countries has led to this 45-day extension, according to sources. 
In a notification issued late last night, the Finance Ministry replaced the August 4 date with September 18. The Commerce Ministry had suggested to the Department of Revenue to amend the notification for further extension of retaliatory measures for another 45 days.  As per the notification, import duties on 29 American items would be hiked.
While import duty on walnut is to be hiked to 120 per cent from 30 per cent, duty on chickpeas, Bengal gram (chana) and masur dal will be hiked to 70 per cent from 30 per cent. Levy on lentils will be hiked to 40 per cent from 30 per cent. 
The duty hike move by India was in retaliation to the March 9 decision of US President Donald Trump to impose heavy tariffs on imported steel and aluminium items, a move that has sparked fears of a global trade war.  India has said the duty imposed by the US has affected steel exports by USD 198.6 million and aluminium shipments by USD 42.4 million. 
Watch this Zee Business video here:
India has also dragged the US to the World Trade Organization's (WTO) dispute settlement mechanism over the imposition of import duties on steel and aluminium.  India exports steel and aluminium products worth about USD 1.5 billion to the US every year.  Exports to the US in 2016-17 stood at USD 42.21 billion, while imports were USD 22.3 billion. 
Other products which would attract higher duties include boric acid, phosphoric acid, diagnostic reagent, flat rolled products of iron, certain flat rolled products of stainless steel. 
Updated: Sat, Aug 04, 2018
12:21 pm
PTI