IMF warns Brexit could further weaken Eurozone ties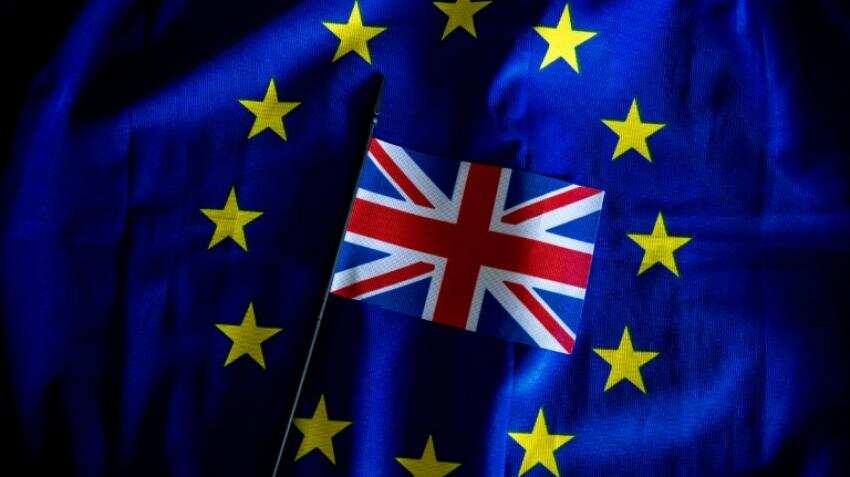 A British vote for exiting the 28-nation European Union would rattle markets and weigh on economic growth. Image Source: AFP
Updated: Thu, Jun 16, 2016
10:34 pm
Washington, AFP
The International Monetary Fund warned on Thursday that a British vote next week to break with the European Union could stifle economic growth and weaken the ties that bind the eurozone.
In a new report on the euro area, the IMF warned that the 19-nation single-currency bloc already faces rising doubts from within that could loosen its bonds, including from tensions over the refugee crisis and from financial strains.
It said a pro-Brexit vote on June 23 could exacerbate that trend.
"Strong collective actions are needed to allay Euroscepticism and renew faith in the monetary union," the IMF said. 
"A `leave` vote in the UK referendum, or even a close result in favor of remaining, could exacerbate these tensions, contributing to further Euroscepticism and uncertainty," the Fund said. Britain is not a member of the eurozone. 
Meanwhile an IMF official said a British vote for exiting the 28-nation European Union would rattle markets and weigh on economic growth.
"A vote for the exit of the EU would precipitate a protracted period of heightened uncertainty, financial markets volatility and slower growth as the UK negotiates its new relationship with the EU," IMF spokesman Gerry Rice said at a news conference.
Speaking a week before the Brexit referendum, the spokesman for the global crisis lender insisted to reporters that he was not sounding an alarm.
"I would characterize it as the IMF doing its job... in an objective way, in an impartial way," Rice said.
But the IMF has already warned several times about the potential negative impact of a Brexit. In May, Christine Lagarde, the IMF managing director, said that quitting the EU would be "pretty bad to very, very bad" for the British economy.