Global monetary easing moves hit 200th milestone since January 2015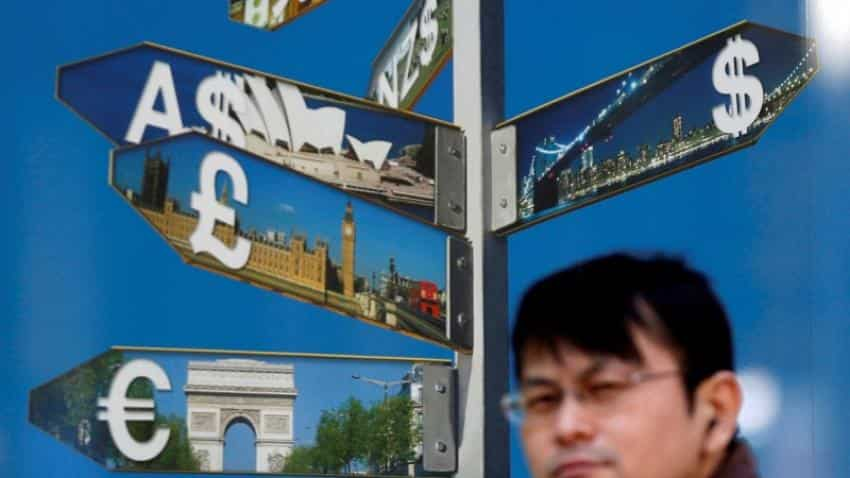 A man walks past various currency signs outside a brokerage in Tokyo. Image Source: Reuters
Armenia does not often take the global financial spotlight but a routine rate cut by the tiny former Soviet republic this week marked a global milestone - the 200th case of policy easing worldwide since the start of last year.
Fifty seven central banks have cut rates or pumped stimulus into their economies since January 1, 2015, to boost growth, raise inflation or both, highlighting the continued fragility of the global economy eight years after the financial crisis.
And even as the financial crash of 2008 and subsequent Great Recession recede further in the rear view mirror, the level of easing activity by central banks is increasing, not decreasing.
With three months of 2016 still to run, there have already been 99 policy actions this year, making it almost inevitable that last year's total of 101 will be surpassed.
Armenia's rate cut on Tuesday was its ninth in little over a year, a period that has seen the refinancing rate reduced to 6.75% from 10.5%, placing the South Caucasus nation's central bank among the world`s serial easers.
Only Argentina has eased policy more often, its central bank slashing the key reference rate on short-term bonds 17 times and by more than 1,000 basis points to 27.25% since May this year.
At the other end of the spectrum, 18 central banks have eased policy just once. They include the Bank of England (BoE), Nigeria's central bank, which has subsequently raised rates twice, and Uzbekistan's, which got the ball rolling on the first day of January last year.
Of the 57 central banks to take action, 47 have been emerging or frontier market authorities, and 10 from developed economies.
In terms of scale and impact, the stimulus measures of the European Central Bank (ECB) and the Bank of Japan (BoJ) have packed the biggest punch.
The most frenetic month for monetary policy relaxation was May this year, when 17 easing steps were taken, followed by January and February last year with 16 and 15 moves, respectively.
The months with the fewest number of rate cuts or other stimulus measures were August, October, November and December last year, each with four. 
According to Bank of America Merrill Lynch (BofA), the total number of interest rate cuts around the world since the collapse of US investment bank Lehman Brothers in September 2008 unleashed the global crisis now stands at 669.
Updated: Wed, Sep 28, 2016
10:23 pm
London , Reuters