China services sector grows at fastest pace in 4 months in October: Caixin PMI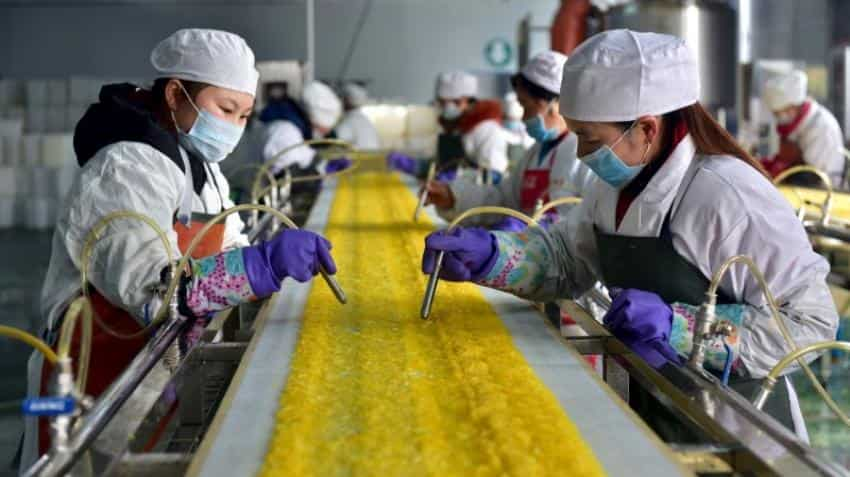 The Caixin/Markit services purchasing managers' index (PMI) rose to 52.4 in October on a seasonally adjusted basis from 52.0 in September, posting the strongest reading since June. Image Source: Reuters
China's services sector grew at the strongest pace in four months in October as new business picked up, encouraging companies to hire more workers, a private survey showed.
The findings, along with upbeat official factory and services readings earlier this week, add to the view that the world's second-largest economy is on a steadier footing.
Beijing is increasingly counting on the services sector to create jobs and drive growth as it looks to shift its economic model more towards consumption from a traditional reliance on investment and exports.
The Caixin/Markit services purchasing managers' index (PMI) rose to 52.4 in October on a seasonally adjusted basis from 52.0 in September, posting the strongest reading since June.
A reading above the 50-mark suggests expansion in activity on a monthly basis.
Services companies saw the fastest growth in new work since June, though the pace was still modest. Some firms attributed the improvement to better underlying market conditions and an associated upturn in demand.
Backlogs of work also increased slightly, ending a four-month sequence of marginal contractions, as some firms reported the increase in orders was creating capacity pressures.
Companies in the survey added staff for the second month in a row, and at the fastest pace since January, though gains were moderate.
Business expectations were more positive than the previous month, but still slightly below August when they hit a six-month high.
All measures improved from the previous month except prices charged for services, as increased competition and efforts to attract new business have curbed the pricing power of some firms. Most companies were only able to pass along a small part of the increase seen in their input costs in October.
Caixin`s composite PMI covering both the manufacturing and services sectors expanded at the fastest pace in over three years, rising to 52.9 from September's 51.4.
Economists called for continued government policy support to sustain the momentum.
"It may be possible to sustain this stable condition throughout the fourth quarter, but it`s important that supportive policies are not relaxed because the economy still lacks sufficient growth momentum," said Zhengsheng Zhong, director of macroeconomic analysis at CEBM Group.
China`s official services survey showed robust growth in October, with the index rising at the fastest pace since December 2015.
Manufacturing surveys also suggested the economy was stabilising, thanks to improved domestic demand and a construction boom.
The surveys by Markit, which is a registered trade mark of IHS Markit, focus more on small and medium-sized firms, which have been facing greater financial strains than larger, state-owned companies.
Updated: Thu, Nov 03, 2016
08:51 am
Beijing, Reuters