China plans to spend $115 billion on railways in 2017: Xinhua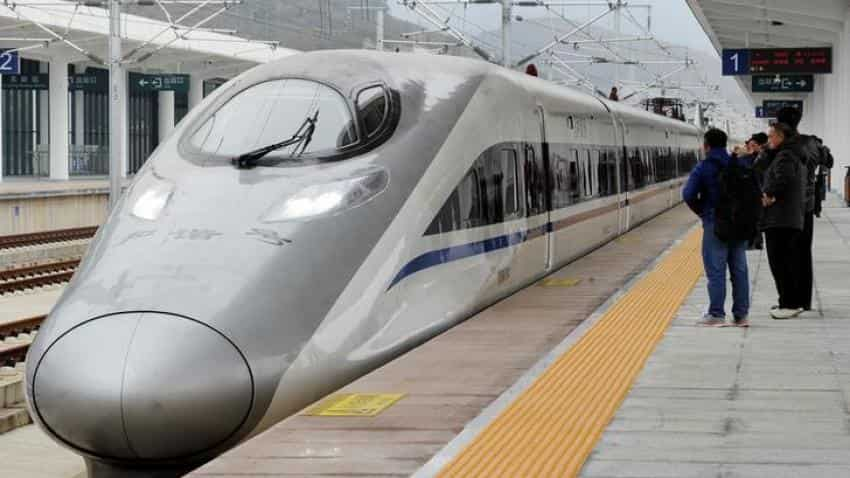 A high-speed railway train linking Shanghai and Kunming is seen at a station during a partial operation, in Anshan. Image Source: Reuters
China plans to spend 800 billion yuan ($115.09 billion) on building railways this year, the same budget as last year, to grow its network to 150,000 kilometres, state news agency Xinhua reported on Wednesday.
China plans to add 2,100 kilometres of track this year, mostly in its central and western regions, and electrify 4,000 kilometres of railways, Xinhua reported, citing a statement released by national operator China Railway Corporation after an annual work conference.
ALSO READ: China central bank adviser calls for flexible 2017 growth target 
The country, which had set an annual spending target of 800 billion yuan for the last three years, used 801.5 billion yuan on railway construction in 2016, according to local media reports citing the national operator. It plans to spend 3.5 trillion yuan on building railway tracks over 2016-2020, Xinhua said. 
Railway spending was at a high of 840 billion yuan in 2010 before a high-speed rail crash that led to the arrest of numerous officials on corruption charges and the breakup of the railway ministry. 
In recent months, the government sped up approvals of construction projects including railways to support slowing economic growth, adding to China Railway`s debt burden which stood at 4.21 trillion yuan at the end of June. 
ALSO READ: Growth in China's factories, services slows in December
Updated: Wed, Jan 04, 2017
02:54 pm
Shanghai, Reuters