$100 or $60,000! Where is Bitcoin headed; 2 opinions
 Experts have always been a divided lot when it somes to trading in Bitcoin.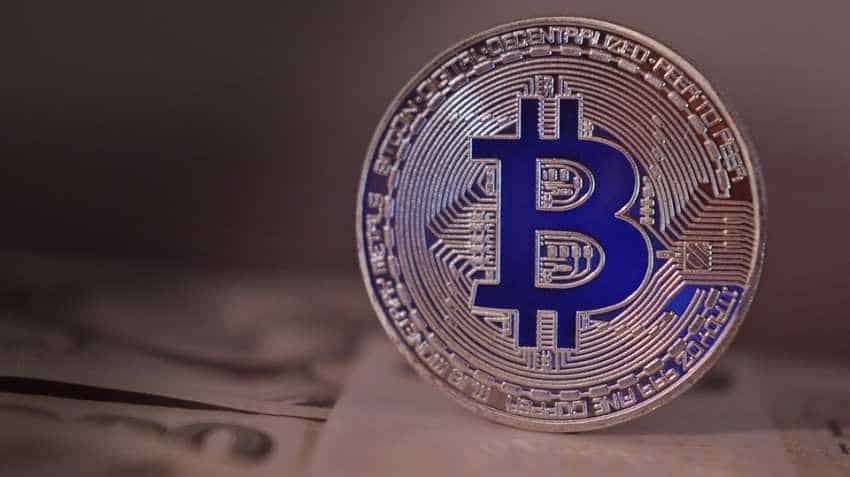 Representational Image: Photo: Pixabay
Each coming day Bitcoin is losing its golden touch in the cryptocurrency market. Because of Bitcoin, investors have lost faith in other digital coins like Ethereum, Litecoin, Bitcoin Cash and Ripple. Trading in Bitcoin is being impacted by factors like banks stopping cryptocurrency  transactions, tax evasion issues, etc. Experts have always been in two opinions when it came to trading in Bitcoin. 
There is a section of experts that also includes business philanthropist Warren Buffett, who believes Bitcoin is nothing but a scam. The coin is a bubble like a soap bubble and will evaporate as time goes on. This view stems from the fact that there is no proper regulatory backing of Bitcoin, which makes it a very risky for investment. 
Now, there is another section of experts, which involves digital platforms, who believe Bitcoin is changing the phase of cryptocurrencies in the world and may change even the global financial system. There is a new history witnessed in internet technology trading platform. Bitcoin has created a new change in internet trading which has given freedom to investors. 
Currently, Bitcoin is trading at $6,400.61 down by 1.35%. However, the coin was available around $6,300 Tuesday evening, 5:30 p.m. ET. Not only this, Bitcoin has dropped below $6,000 in June — which would be  a 60% loss for 2018. 
Interestingly, Bitcoin is just few billions away from falling under $100 billion market cap. Today, the coin has a market cap of $109.72 billion. 
The downfall of Bitcoin was exactly like it's limelight, when it grew 141,825.71% or 1419.26 times by December 17, 2017 - where it clocked $19,869.60-mark. 
Now it has become really difficult to analyze where Bitcoin is headed and what should investors do about this coin. This is because, the world is split in 2 over future of Bitcoin. 
According to Express UK report, Nobel Prize-winning economist Joseph Stiglitz claimed that digital currencies will be "regulated into oblivion" and bitcoin could be "worth just $100 in 10 years" following a future clampdown on money laundering.
Earlier a Recode report highlighted Bitcoin as greatest scam in history in contribution to Bill Harris, former CEO of Intuit and founding CEO of PayPal and Personal Capital. 
The Recode report stated that, promoters claim cryptocurrency is valuable as (1) a means of payment, (2) a store of value and/or (3) a thing in itself. None of these claims are true. 
While this highly argued by another set of experts, who believe Bitcoin is set to touch $60,000-mark. 
Joseph Stiglitz, a former chief economist of the World Bank,  warned the crypto community that central banks have not yet clamped-down on bitcoin and other leading coins because the market is still relatively small, as per Express UK. 
Julian Hosp, co-founder of TenX in CNBC report says that bitcoin could yet hit $60,000 in 2018 even though the cryptocurrency is trading some 67 percent below its $19,000 December high.
Hosp is not alone for predicting $60,000-mark for Bitcoin. Phillip Nunn, CEO of The Blackmore Group and Wealth Chain Group told Bitcoinist.com report said that the price of Bitcoin in the year of 2018 would reach a bottom of $6,000 and a high of $60,000. At the time of the prediction, the price of Bitcoin had pulled back a large percentage of its run-up to an all-time high in mid-December of almost $20,000 and was sitting at just over $10,000.
This is definitely some mystery and unique to wear Bitcoin could actually head in future. 
In India, one Bitcoin is valued at Rs 4,37,120.49 currently. 
Updated: Wed, Jul 11, 2018
05:33 pm
Mumbai, ZeeBiz WebDesk