Budget 2023: What industry experts expect from FM Nirmala Sitharaman
Utilising the allocated cash is important and the Ed-Tech industry is more than prepared to work with the government to expedite the expansion of education in the country.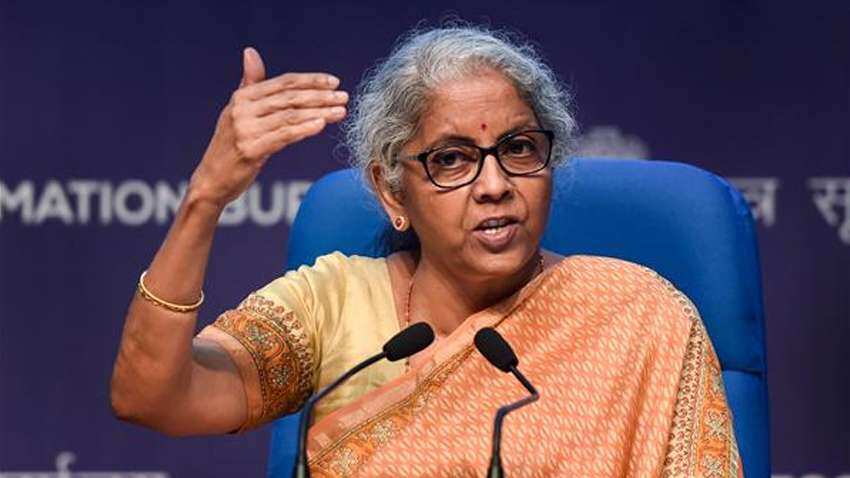 Union Finance Minister Nirmala Sitharaman. Photo credit: PTI
Although the Union Budget 2023–24 announcement by Finance Minister Nirmala Sitharaman is only a few weeks away, the tech sector's prospects are not particularly current. In contrast to the enormous expansion it saw in 2020 and 2021, the country's IT sector experienced a difficult 2022 due to widespread layoffs and the COVID-19 pandemic's impacts progressively abating.
Industry experts discuss what the technology expects from the Budget 2023–24 as India moves toward becoming a centre for digital capacity.
Minal Anand, founder and CEO, GuruQ, an Edtech company, said that many Ed-Tech businesses had to shut down or downsize the previous year which resulted in numerous job losses. The government should create regulations that make it simpler for new businesses to operate.
"The government's increased funding and support for internet ventures is one thing that is anticipated," she said.
Utilising the allocated cash is important and the Ed-Tech industry is more than prepared to work with the government to expedite the expansion of education in the country. 
"The government should give serious thought to reducing the tax on ed-tech goods and services. So, sure, we would like to see the government collaborating closely with Edtech firms to make this vision a reality," Anand said.
Amandeep Kaur, founder and CEO, Phoenix TalentX Branding, said that the government should hire maximum technologists. The government should spend on employer branding as India is the poster child of digitization.
"The maximum technology pool is available in India. Hiring technologists, building tech hubs or museums showcasing futuristic work and prototypes sponsored by the government will be key in making India a superpower." Kaur said.
"It is high expectation that the government will reserve some budget towards employer branding to build and showcase themselves as an employer of choice. We need to be digitally protected at all times. It is not a choice anymore, it is a necessity for us to operate in this digital age," she added.
Piyalee Chatterjee Ghosh, founder and director, Myfledge Institute of Aviation and Hospitality, said that the country needs to gain a competitive edge over other global talents, which will only be possible through impactful education initiatives. "Students from every corner of India should be empowered through special skill development programs. Increased allocation of funds and the number of centers will also work to the benefit of increasing the volume of talent ready to take up technical jobs."
"It is important to emphasize the importance of prioritizing public education and supporting startups. Encouraging the industry to transition to sustainable practices through regulations and support systems for domestic capital participation, as well as creating a welcoming environment for investment and offering tax exemptions for foreign direct investments," Kapil Bhatia, founder and CEO, UNIREC, said.
Vivek Banka, Founding Team, GoalTeller, said that the industry anticipates that the focus should be on account aggregator and other digital projects would remain the same on the regulation front.
Nehal Mota, co-founder and CEO, Finnovate, said that the expectations include parity in treatment between mutual funds and unit linked insurance plans (ULIPs), enhancement of upper limit for PPF, rationalization of tax provisions and more exemptions under Section 80C. People expect that the budget will reintroduce Section 54E and 54F for reinvesting capital gains in mutual funds.
Updated: Mon, Jan 23, 2023
04:53 pm
New Delhi, ZeeBiz WebDesk