In Pics! Sony SRS-XP500 quick REVIEW: LOUD & Powerful Bluetooth party speaker at Rs 26,990
Sony SRS-XP500 REVIEW: The Japanese multinational conglomerate corporation Sony which has a decent presence in the Indian audio market, has recently launched X series portable party speakers in the country in a bid to gain more consumers in the audio market.  The newly launched SRS-XP700, SRS-XP500 and SRS-XG500, speakers come with Sony's own X-Balanced speaker units with Mega Bass and Live Sound Mode.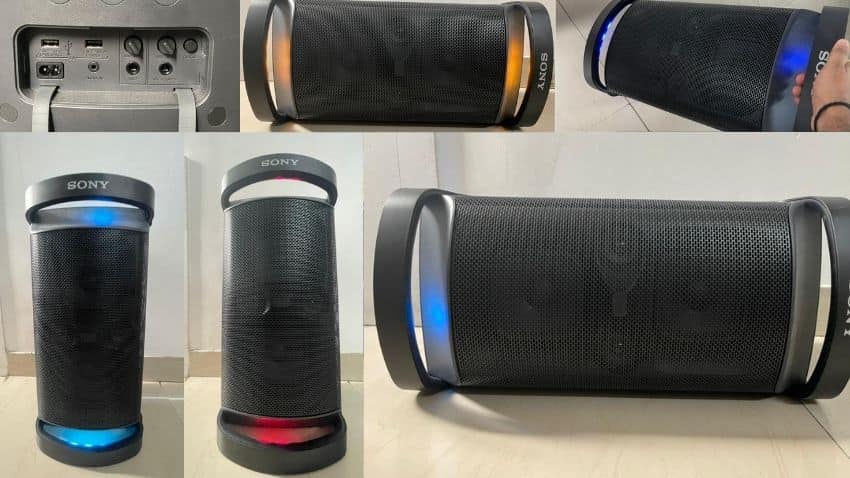 The Sony SRS-XP500 price in India has been set at Rs 26,990, SRS-XP700 Speaker costs Rs 32,990, and SRS-XG500 is also priced at Rs 32,990. All three models will go on sale in the country starting August 10. For the review, I used the Sony SRS-XP500 speaker for more than two weeks and here's what I think about this newly launched speaker from Sony. With Powerful Party Sound by the X-Balanced Speaker Unit and the front high-efficiency tweeter, the SRS-XP500 speakers send out loud, clear and high-quality sound. The device is good for house parties and gives you more than 16 hours of battery life. The good thing is, it is IPX4 Water-resistant and easy to carry and handle. From design to overall performance, the device comes with all the right ingredients to attract buyers' attention.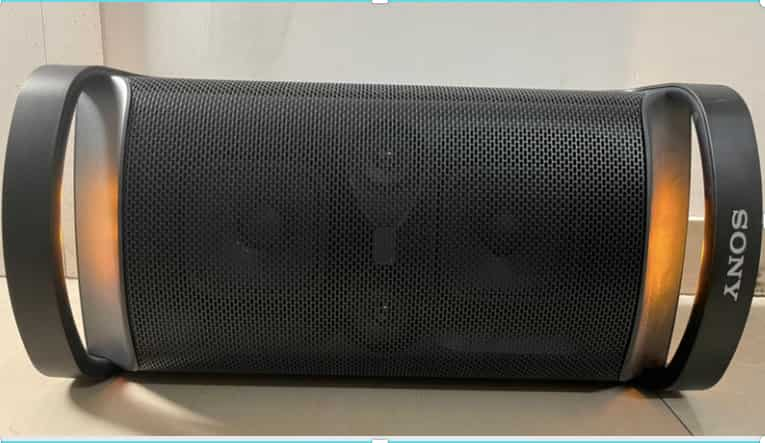 At over 11.2 kgs, the Sony SRS-XP500 bit heavier and measures 275x572x295 mm in size. The basic controls lie at the top of the device which lets you connect it to a smartphone (via Bluetooth), as well as increase or decrease the volume. A panel at the rear side of the device remains hidden under a rubber flap, which lets you access the advanced controls. Under a flap, you will find input and output terminals including - Stereo Mini Jack(IN), USB A, Mic Input, Guitar Input and more. It also comes with a wide range of choices on sound quality, portability, durability, and lighting. It also has a comfortable handle that makes carrying it easy.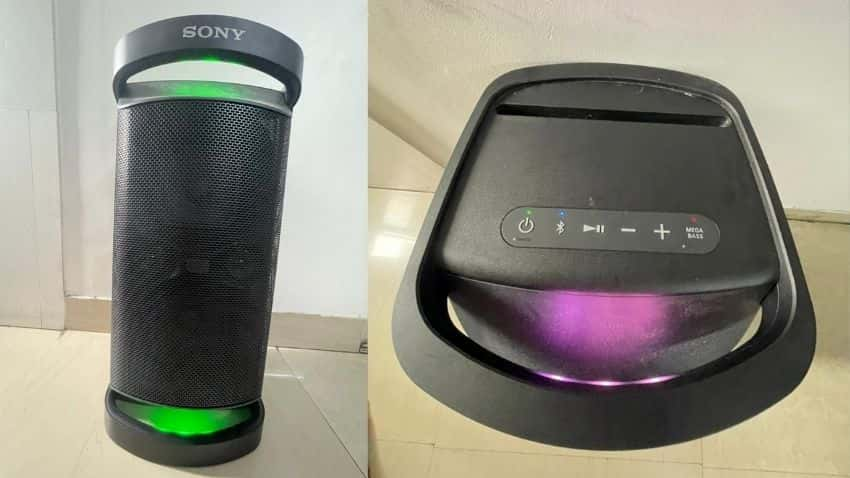 The speaker looks really nice and the lighting feature makes it a good option to buy. Well, I can say that the Sony SRS-XP500 is designed to own the party. Whether you're relaxing or partying with your friends and family, the XP500 will give you a decent sound and plenty of features to play with. Front tweeter and woofers combine to give the XP500 a great sound, punchy and deep with clear vocals. The innovative X-Balanced Speaker Unit has a non-circular diaphragm with more area than conventional speakers. Another key highlight is mega bass which is actually great more than you would imagine.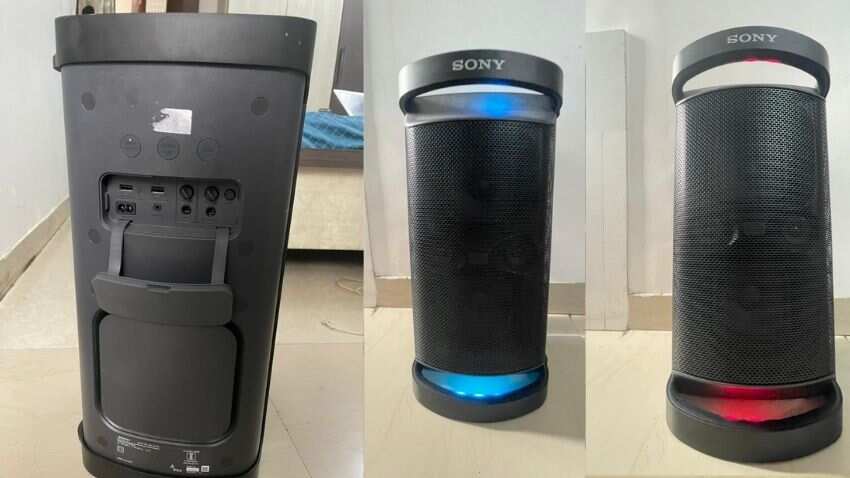 The combination of the X-Balanced Speaker Unit and front High-efficiency Tweeter delivers a powerful, good, crisp sound over a large area. Mega Bass allows you to really dial up the bass. Thanks to brand-new ambient lighting, you can select a variety of different lighting patterns. An interesting way to use this speaker is through the Fiestable app which gives you complete control of the Sony SRS-XP500 speaker. To use the Fiestable app, you'll need to download the Sony Music Center app first from the app store. You can use the app to control music, lighting and more, through your smartphone or voice control. You can also create a playlist on the app and ask others to add their songs to it. The device is compatible with both iOS and Android devices.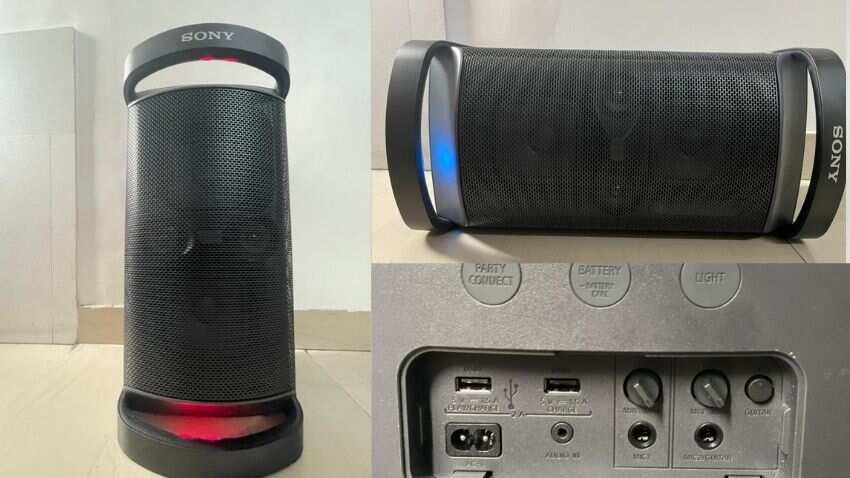 I must say that The "Live Sound" feature makes it a perfect fit for party enthusiasts. This Sony SRS-XP500 speaker is booming, flamboyant and a total party stealer. The speaker can go loud while maintaining a bass-heavy feel. There is also an option to turn off Mega Bass. And if you keep the volume in check, the glowing party lights will definitely attract you. Listening to a song alone in a room or you're throwing a house party, this device won't disappoint you. The party speaker sends out waves of, yellow, green, pink and red lighting along with multi-coloured lighting creating an immersive party-like experience. The quality of the microphone was superb, and we faced no issues while using the device while making or receiving calls.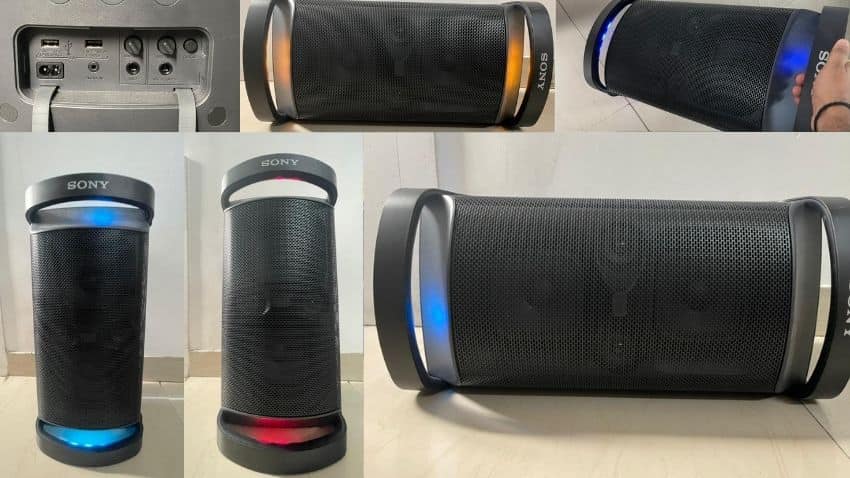 The major USP of the SRS-XP500 is its impressive battery life. Sony SRS-XP500 speaker not just only provides a great built-in battery but, it can run for up to 18 hours on a single charge. You can easily use the Sony SRS-XP500 for your night parties, this speaker will keep going for almost as long as you can. And If you find yourself a little short of time, don't worry. Quick charging will give you 80 minutes of play on just a 10-minute charge.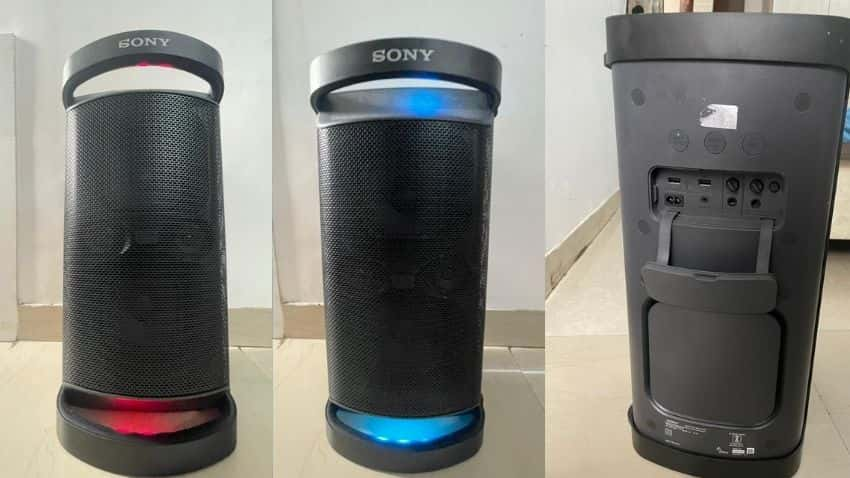 Another good thing is Sony has equipped the SRS-XP500 with IPX4 water resistance which gives full protection against dust and ensures that the speaker can also withstand a spray of water. Please note that water resistance is effective only when the cap is closed. The only disappointing factor I found here is that SRS-XP500 is slightly heavy, and it may give you little discomfort if you're lifting the device. Overall, in terms of performance and design, the device has ticked most of the right boxes.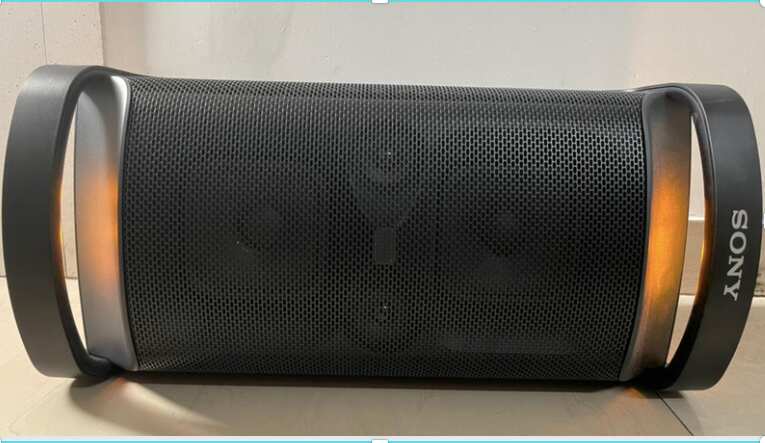 Verdict: Priced at Rs 26,990, this newly launched X-series party speaker gives you good, sharp, loud music with great battery life and impressive lighting feature. Sony SRS-XP500 speakers would attract music listeners, especially electronic dance music (EDM) or house music fans. The price is a bit high but overall, in terms of performance, this party speaker won't disappoint you.