World's 1st LED home cinema projector with wide lens shift LAUNCHED in India: UHD! Check top features, price of ViewSonic X100-4K+
In the era of streaming, home cinemas require smart audio-visual devices that realise the highest standards of comfort and convenience.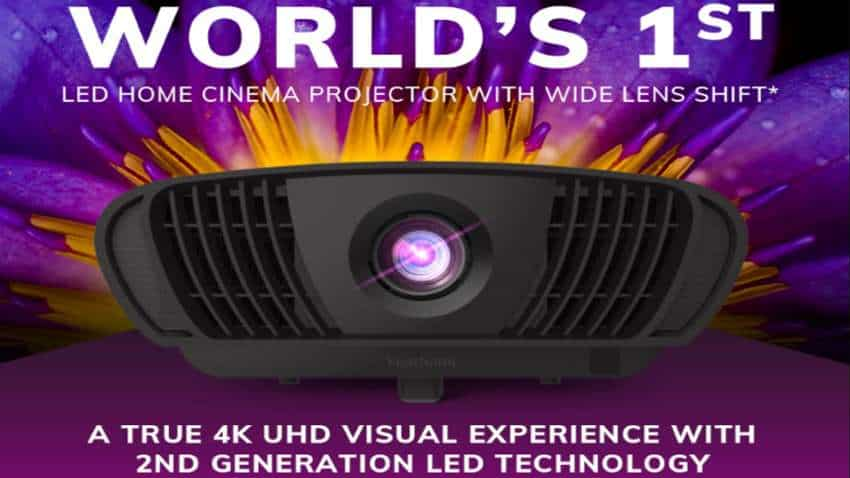 The new projector offers 2,900 LED Lumens brightness with 2nd generation LED technology, HDR imaging, cinema supercolor+ technology with 125% Rec.709 and Harman Kardon- customised audio design.