Will Pokemon Go's popularity fizzle out like these apps?
All of these apps made a big splash and became very popular only to fall the same way in the same time.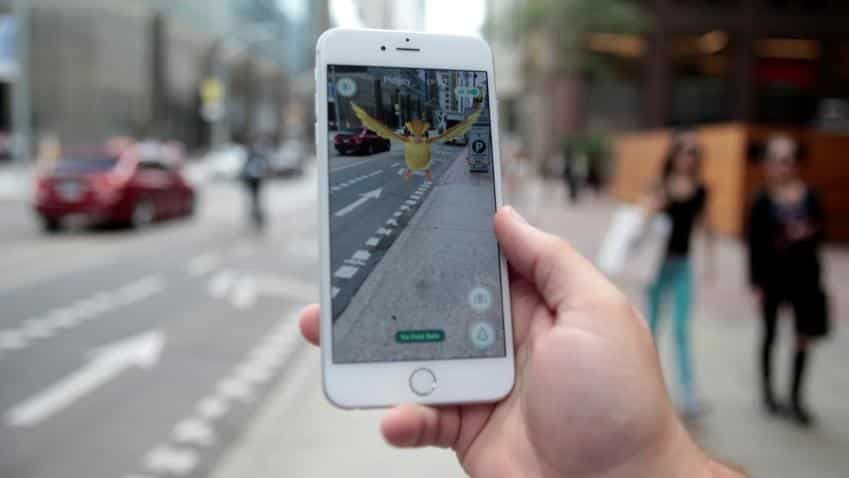 A "Pidgey" Pokemon is seen on the screen of the Pokemon Go mobile app, Nintendos new scavenger hunt game which utilizes geo-positioning. Photo: Reuters/Chris Helgren
Updated: Wed, Jul 13, 2016
11:51 pm
Mumbai, ZeeBiz WebDesk
Over the last few weeks your social media and news feed would have been filled with various instance of Pokemon Go. Stories such as people using a drone to play Pokemon Go, to a guy choosing the game over his girlfriend and even people from South Korea trying to enter North Korea over the game, have been circulating.
According to a CB Insights report, Pokemon Go could go the way that apps such as Ello, Meerkat and Yo app. In fact, Meerkat, which is app that enables users live video streaming through their smartphones, was one of the most popular apps.
However, all of these apps made a big splash and became very popular only to fall the same way in the same time. Take a look at the chart below.
Will #PokemonGO go the way of other once hot tech companies like Meerkat, Ello and Yo https://t.co/Cah9cBFvHB pic.twitter.com/Ckd2dPfg2S

— CB Insights (@CBinsights) July 11, 2016
In terms of gaming apps Pokemon Go has just overtaken even Candy Crush in terms of mobile users in the US. The Nintendo game has crossed over 20 million daily active users, while Candy Crush stands at 20 million users, according to a Survey Monkey Intelligence report.
According to Google Play data the game currently has been downloaded between 10 to 50 million times on Android alone, according to Variety.com report. Some estimates show that the game is now installed on nearly 11% of all US Android phones. While in Australia it is installed on 15% of the Android smartphones and in New Zealand it is at 16%.
However, Pokemon Go has yet to be launched in Asia, which has the largest audience. The game might have success with all the hype around the game resulting in many testing it. But the larger question will remain whether Pokemon Go will be a one hit wonder and then its popularity fizzles out.