WhatsApp, Skype, Google Duo to be regulated by Trai?
A soft regulation on over the top players like WhatsApp or reduction in levies for telcos will create a level playing field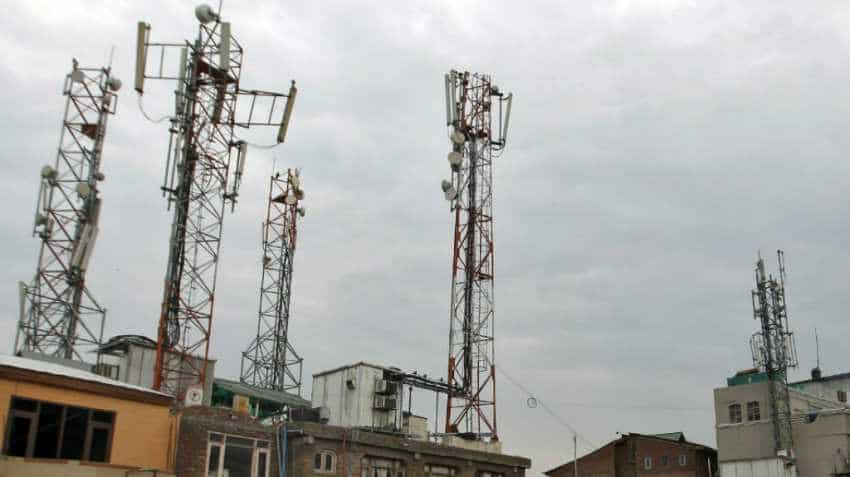 It won't be a cakewalk for the telecom regulatory authority of India (Trai) which will soon address a long pending issue between the industry and over the top (OTT) players including WhatsApp, Skype, Google Duo among others. Image Source; Reuters
It won't be a cakewalk for the telecom regulatory authority of India (Trai) which will soon address a long pending issue between the industry and over the top (OTT) players including WhatsApp, Skype, Google Duo among others.
The bone of contention is whether any regulatory imbalance exists between the two segments. While some say OTT industry should be regulated, others think that there needs to be a light touch regulation considering the fact that telecom networks are capital intensive.
OTT provider refers to a player which offers information and communication technology (ICT) services, but neither operates a network nor leases network capacity from a network operator. Instead, OTT providers rely on the global internet and access network speeds.
Trai released a consultation paper this week to decide if there is any need for a regulatory framework for OTT players. The views on the current consultation can be submitted till December 10 and counter comments by December 24 this year.
As described by Trai, there are two types of OTT providers - one, OTT communication services (VoIP) providing real-time person to person telecom services using the network infrastructure of the telecom operator competing with them and another, OTT application services such as media services (gaming), trade and commerce services - e-commerce, radio taxi, financial services, cloud services (data hosting and data management platforms or applications) and social media using the network infrastructure of the telecom player but not competing with them.
Ashish Sharma, partner, lead strategy, PwC, says, "There should be a consistent framework for all content across mediums, be it through OTT, print, radio or digital. This could even be a light touch if that is considered appropriate. The framework should be agnostic to nature of content service or transmission medium as they will continue to change."
Most importantly, the framework needs to be future proof. The challenge with regulations is that it always tries to adapt to what has happened in the past against making it future ready. "One possible construct to look is content vs carriage. All content offerings should be subject to a certain consistent framework and similarly all carriage players to one. What exactly this framework should consist of can be discussed in light of overall industry economics, existing laws etc," he said.
A senior executive from a telecom firm adds that no doubt OTT has pushed data consumption across our networks, but the quality of service (QoS) issue remains with us. "We need to constantly upgrade and expand our networks to support the data traffic and at the same time continue investing to improve quality of service norms. There is an arbitrage here as OTT does not need to invest and can earn revenues from advertisements, while we are saddled with multiple levies, are regulated and need to invest constantly ignoring the fact that margins and profits have taken a significant hit."
A light touch regulation on the OTT industry or a reduction in our levies needs to be done to create a level playing field, the executive said requesting anonymity.
Earlier, voice and SMS accounted for about 60-70% of revenues of telecom players, but after facilities from WhatsApp, Skype and more recent voice calls were made virtually free with the entry of Reliance Jio, the industry revenues have taken a substantial hit and are on a constant decline.
OTT services are mainly free to consumers but monetised through advertisement or other use of customer data such as for the development of technologies that are priced in future products. On the other hand, the telecom services are licensed and paid for directly by the consumers.
Another expert Mahesh Uppal says, "Telecom players face a serious financial crisis. They are burdened with high regulatory levies - over 30% of their revenues. These levies are out of line with international best practices and in marked contrast to the situation in most mature regulatory regimes. However, it will be inaccurate and wrong to suggest that OTTs are the cause of this crisis. "
"It is the result of hyper-competition in the telecom market. In particular, the entry of Reliance Jio has seriously hurt the margins of telecom operators," he added.
Watch This Zee Business Video Here:
Cellular Operators Association of India director general Rajan Mathews said, "We are only talking about same service, same rules or a light-handed regulation. Even, Trai in its paper has limited the scope to similar services offered by OTT players. There is an unlevel playing field telecom operators need to worry about."
This story first appeared in DNA Money: Trai walks a tightrope on OTT regulation
Updated: Thu, Nov 15, 2018
01:20 pm
ZeeBiz WebDesk