What is FDI Policy of Press Note 3 for e-commerce and why it is a setback for Amazon, Flipkart, Walmart
While these three companies were  busy competing against each other, they have been hit by a policy that targets their very core.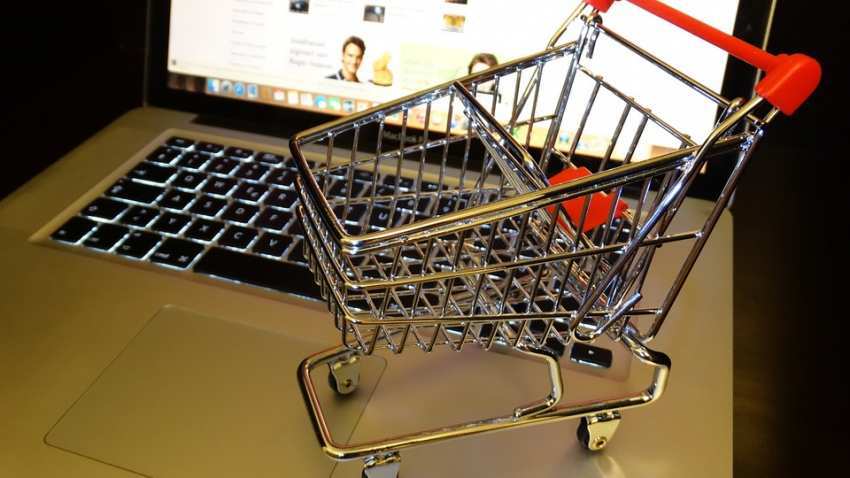 Representational Image: Photo: Pixabay
The e-commerce sector is showing mixed emotions at the moment with smaller players like Shopclues eyeing a victory against larger ones like Amazon and Flipkart. What has happened is that, the Department of Industrial Policy and Promotion (DIPP) has decided to reinforce FDI policy in Press Note 3, which is solely based on the way way business is conducted in e-commerce. According to Economic Times, Snapdeal and Shopclues have welcomed this move. However they are not alone as many other experts feel it is a positive move by government in e-commerce sector. 
But this will definitely give nightmares to e-commerce giants like Amazon and Flipkart. If we talk about Flipkart, then now even Walmart will face troubled days if the policy is taken ahead in its current form. 
In the month of May this year, Walmart agreed to acquire a 77% interest in Flipkart Group, a provider of online ecommerce retail services, from Softbank Vision Fund LP, a unit of SoftBank Group Corp, and Naspers Ltd, for an estimated $16.0 billion (INR 1.074 trillion). 
This deal alone is considered currently the largest-ever M&A transaction involving India, and the biggest Asia Pacific Retail M&A deal on record.
However, not all are happy with Walmart and Flipkart deal, as traders believe it violates FDI policy of e-commerce sector. These traders are now carrying out protests to highlight their demands. 
Now, when Walmart and Flipkart joined hands, Amazon has to come up with key decisions in order to take on this new combination in e-commerce sector. 
While these three companies were  busy competing against each other, they have been hit by a policy that targets their very core. DIPP's decision to reinforce Press Note 3 of FDI policy is set to hurt these players. 
According to ET report, smaller players like Snapdeal and Shopclues have stated that it will facilitate a level-playing field for marketplaces as well as sellers. The companies have said the new rules will dissuade "malicious practices" being done by certain platforms for some "proxy sellers". 
What has been revealed so far is that, Amazon and Flipkart have been accused on various occasion by sellers and many other stakeholders for misusing the norms in Press Note 3, which disallows one seller from selling more than 25% of the total sales on the marketplace. 
What is Press Note 3 in FDI policy?
FDI upto 100% under automatic route is permitted in Business to Business (B2B) e-commerce. No FDI is permitted in Business to Consumer (B2C) e-commerce. However,  FDI in B2C e-commerce is permitted in the following circumstances. 
A manufacturer is permitted to sell its product manufactured in India through e-commerce retail. 
An Indian manufacture is permitted to sell its own single brand products through e-commerce retail. Indian manufacturer would be the investee company, which is the owner of the Indian brand and which manufactures in India, in terms of value, at least 70% of its product in house, and sources, at most 30% from Indian manufacturers. 
An e-commerce entity will not permit more than 25% of the sales affected through its marketplace from one vendor or their group companies. 
E-commerce marketplace may provide support services to sellers in respect of warehousing, logistics, order fulfillment, call centre, payment collection and other services. 
Marketplace e-commerce entity will be permitted to enter into transactions with sellers registered on its platform on B2B basis. 
What's ahead?
Kumar Rajagopalan, CEO, Retailers Association of India (RAI) on new e-commerce policy said, "The Department of Industrial Policy and Promotion (DIPP) is considering a new policy for e-commerce in the country, which is supposed to include issues relating to FDI. We believe that the policy for regulating marketplaces issued via Press Note 3, by the then Commerce Minister and Secretary of DIPP Shri Amitabh Kant was well-drafted and only needed implementation  to ensure level-playing field."
Kumar adds, "Retail is about multi-channel and the laws that apply to one channel should be the same for the other channels. Business to Consumer (B2C) is retail, irrespective of the channel—online, offline, direct selling or TV—it is conducted on."
" Government needs to ensure adherence to existing regulations rather than keep tinkering with the policy, unless it intends to further divide retail by channels and compound the confusion in the FDI policy for retail in the country," said Kumar. 
According to reports, a separate government wing will take care of e-commerce FDI policy providing a temporary solution till the time the government prepares a national policy on this sector. 
For now what is known is that, Snapdeal and Shopclues take this new move as a ray of hope in their business, while the above mentioned giant players may be impacted negatively by it. 
It is very evident that Snapdeal and ShopClues have been struggling to survive in e-commerce industry, which is dominated by Flipkart and Amazon. 
In a study of Forrester, Snapdeal and ShopClues had mere market share of just 2.5% and 2.1% in 2017. While Flipkart and Amazon enjoy market share of 39.5% and 31.1% in the same year respectively. 
Updated: Wed, Jul 11, 2018
12:49 pm
Mumbai, ZeeBiz WebDesk