Upcoming Samsung Galaxy Note 9 to beat iPhone X? Check how
When it comes to high-end smartphones, Samsung and Apple always try hard to claim as much of the market share as they can. No mercy  shown . The biggest battlezone is space in smartphones. This is one of the biggest problems that every phone user faces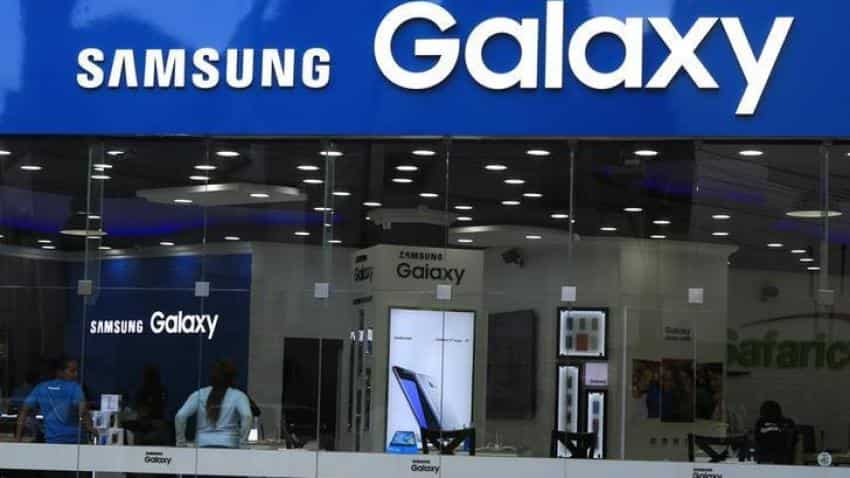 Latest Samsung Galaxy S9 has maximum storage of 256 gigabytes and 512 gigabyte means doubling the storage capacity in its next smartphone. Image source: Reuters
Updated: Wed, May 30, 2018
05:57 pm
ZeeBiz WebDesk
When it comes to high-end smartphones, Samsung and Apple always try hard to claim as much of the market share as they can. No mercy shown. The biggest battlezone is space in smartphones. This is one of the biggest problems that every phone user faces. Users often are forced to delete apps and pics when storage capacity in their smartphones gets exhausted. Samsung's next smartphone is reportedly  coming with more storage space, allowing users to save more apps, games, photos, videos and music. According to The Sun report, Samsung Galaxy Note 9 is likely to provide a gigantic 512 gigabytes internal storage.
This is good news for users who want to store large amounts of data on their phone. Apple's new iPhone 8 and iPhone X come in 64-gigabyte and 256-gigabyte versions. Latest Samsung Galaxy S9  has maximum storage of 256 gigabytes and 512 gigabyte means doubling the storage capacity in its next smartphone. Space of 512 gigabytes means 512,000 megabytes and that is huge.
The standard model reported to be coming with only 64 gigabytes of storage. However, there might be option to upgrade storage and that  is tempting for smartphone users who want to store massive amounts of data and going to cloud is not an option for them. However, the price of the upcoming smartphone is not yet known. Samsung hasn't yet formally confirmed any such storage boost for its next device. The information regarding the smartphone is likely to be available by August or September this year. If the report holds true then the smartphone will tempt the smartphone users who want a smartphone in which they can store the enormous amount of data.