Sony WH-CH710N review: Designed for those who hate to charge their audio devices
Sony WH-CH710N review: The Sony WH-CH710N offer Noise Cancellation, 35 hours of battery life and . I have used these headphones over the last few days to listen to music, watch some movies and take a few calls. And, here is the review of the Sony WH-CH710N.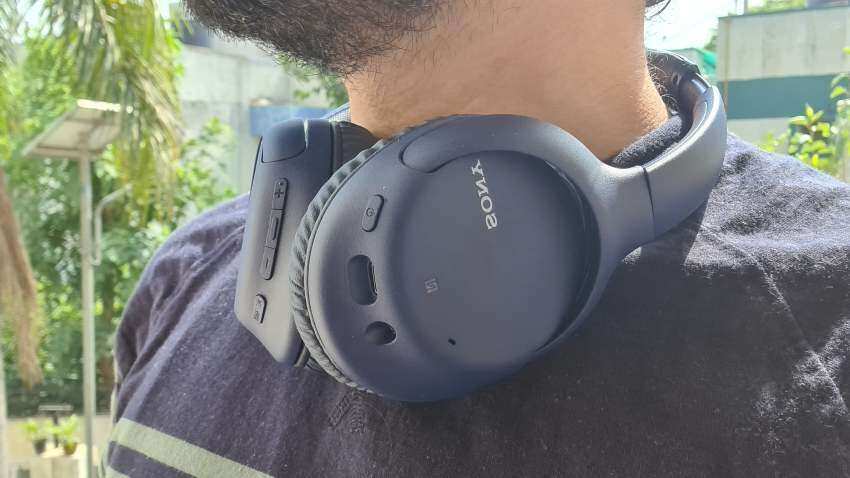 The WH-CH710N come with 30-mm drivers with a frequency range of 20 to 20,000 Hz.
Updated: Thu, Jun 11, 2020
12:21 pm
New Delhi, ZeeBiz WebDesk
Sony WH-CH710N review: Throughout last year I was complaining that too many smartphones are being launched these days, confusing customers instead of helping them. The manufacturers heard the cries and said, let's be more sensible and not bombard the segment. Instead, they did the same with the audio segment! In the last month or so, at least a dozen wireless earphones or truly wireless stereo earphones have been launched in India. While I can blame others, what do I tell Sony – this is their hunting ground. 
The company has launched two headsets this week - WI-SP510 Wireless Sports Extra Bass Headphones (which are basically earphones priced at Rs 4,999 – I don't know why they are calling it headphones) and, the WH-CH710N Wireless Headphones (Yes, these are actual headphones). The latter is priced at Rs 9,990 – extending company's presence in the affordable category, while offering premium features.
WATCH | Tech Talks EP 18 on Fake News
The Sony WH-CH710N offer Noise Cancellation, 35 hours of battery life and . I have used these headphones over the last few days to listen to music, watch some movies and take a few calls. And, here is the review of the Sony WH-CH710N. 
Sony WH-CH710N review: Compact but Not So Comfortable 
The Sony WH-CH710N are surprisingly compact headphones, especially compared to those I have tested in the recent past, including Sony's own products. It sort of reminded me of Lenovo HD 116 which I reviewed earlier this year. While there is a lot of difference in both the devices, of course, Sony headphones being the more premium one. But, both of them boast of a really compact design which makes them stand out from the lot.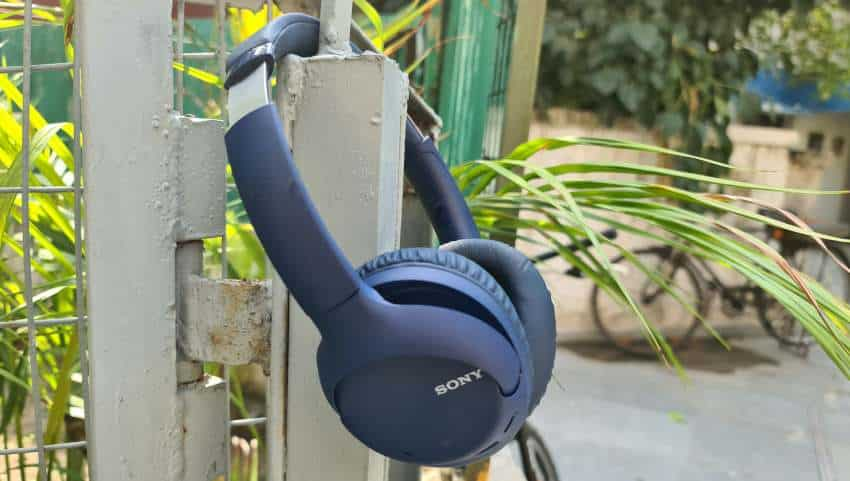 On the Sony WH-CH710N, you get an oval-shape in a matte finish with Sony branding on either side and a few buttons. The outer body looks fine and the matte finish in fact, gives them a slightly premium look. 
However, you get the idea about the actual build quality from the inner part. There you get rubberised earcups which are soft but not the best I have seen, especially on Sony headphones. I believe the compromise in quality was largely a part of the cost-cutting exercise.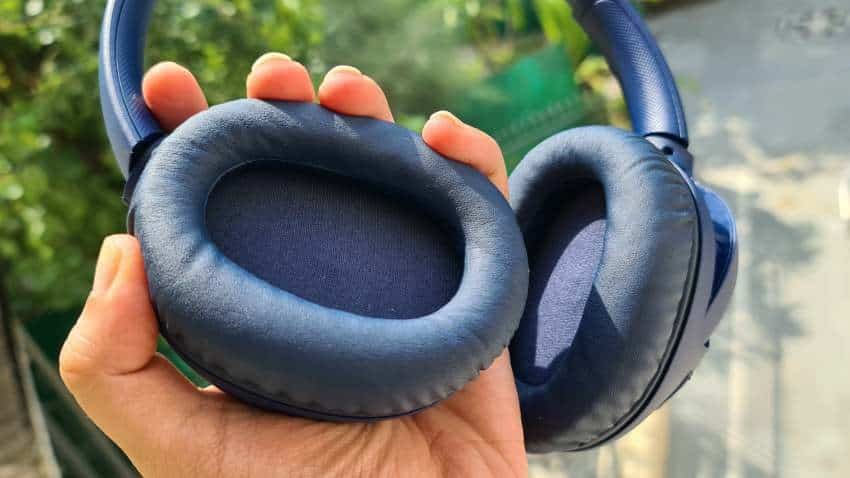 The sub-standard quality reflects in your overall comfort. While the weight is not much, you can't put these headphones on for too long because of these earcups. In fact, I was using them on a slightly warmer day which made things even worse. I could feel the cups heating up every 40 to 50 minutes, leaving no option but to keep them aside for a while. 
Also, when you tilt the earcups, you can see the glossy plastic finish at the back. That makes the headphones look cheap and it instantly puts their durability under a cloud. The latter can, however, be judged only after spending a few months with it.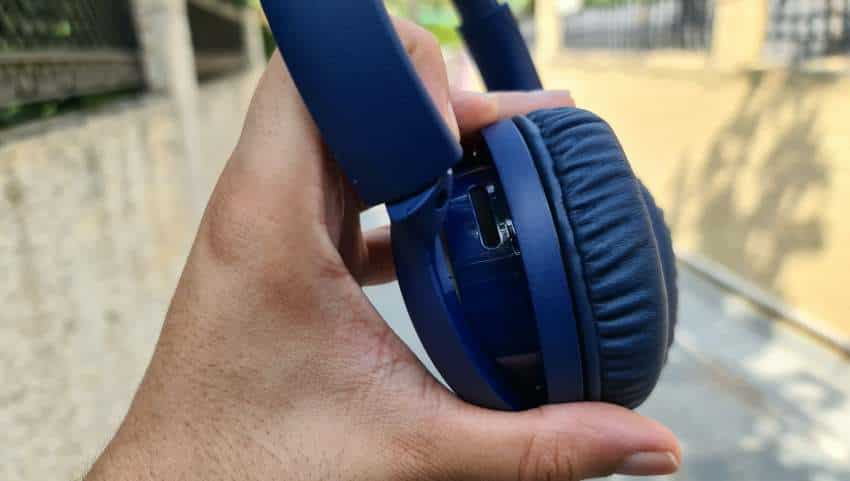 For controls, you get five buttons in total – four on the right and action commands and one on the left. On the right, side you get three buttons for volume controls and action commands along with a button to toggle between noise cancellation and ambient sound modes. The power button is on the left side. It's not difficult to get used to the positioning of these buttons and you will be pretty comfortable with them in a couple of hours. 
For a change I was happy to see a headphone that isn't Black or White. These two have become such standard options for companies that they have stopped exploring options beyond that. The WH-CH710N comes in a blue colour option which looks refreshing to say the least. 
Sony WH-CH710N review: Never Ending Battery
Before we dig into the audio performance of these headphones, I want to talk about the feature that I liked the most – battery life. The Sony WH-CH710N has such an amazing battery life that I almost feel that it doesn't run on a battery. 
On paper, the company promises an estimated playback of 35 hours with noise cancellation and 45 hours without it. To test this, I started using the headphones when the battery reading read 70 per cent. It may sound surprising, but the reading didn't change even after four hours of continuous playback, with noise cancellation on.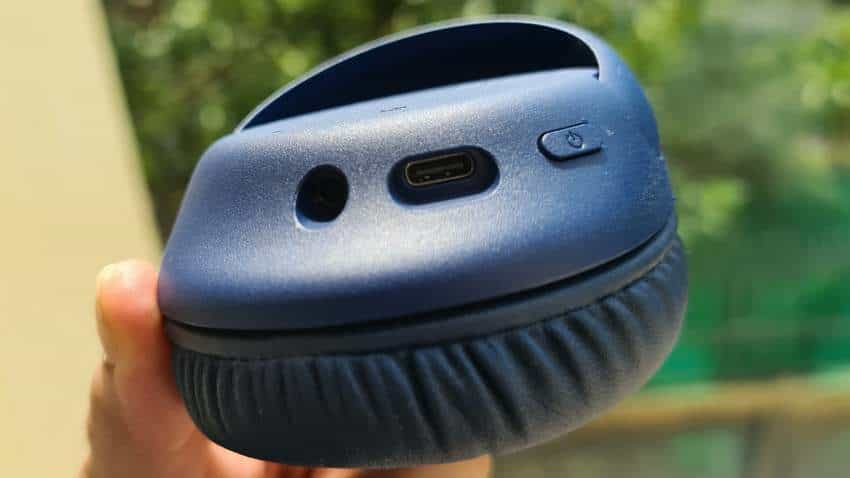 Even though I am at home these days and haven't really got a chance to take these out, you can expect them to last for between a week to 10 days on a single charge, even while commuting. 
In fact, Sony is offering you an hour of playback from 10 minutes of charging which is impressive. 
Sony WH-CH710N review: Audio Performance 
The Sony WH-CH710N aren't the best headphones I have used, by far. But, while I have been really critical of the design, I can still pass them when it comes to audio performance. They got most things right for their price point, with some exceptions that are likely to make a difference to audiophiles. 
The key to enjoy audio on these headphones is by keeping your expectations low. At no point you will be overwhelmed by the sound quality but at the same time, there will hardly be a moment where you will be let down.
WATCH | Realme Buds Air Neo review
The WH-CH710N come with 30-mm drivers with a frequency range of 20 to 20,000 Hz. They support limited codecs including SBC and AAC.
I played a number of tracks starting with 'Blinding Lights' from The Weekend, 'Be Kind' by Marshmello and 'Memories' by Maroon 5. Lending my support to Vocal for Local, I also played 'Mukti' and 'Bali' by Ritviz, 'Sapnon Se Bhare Naina' by Shankar Mahadevan and 'Rehna Tu' by AR Rahman.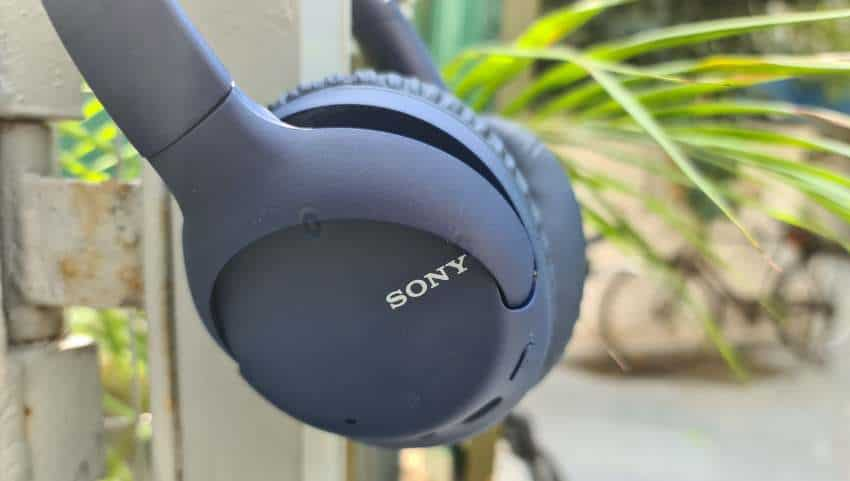 The audio output was satisfactory. I liked the fact the bass wasn't enhanced artificially and an AR Rahman song sounded as good and clear as one by Marshmello. 
I did face some issues while streaming content. For example, I was watching an episode of White Lines and it almost felt like that the dialogues are echoing in my ears. The problem was more evident as I increased the volume.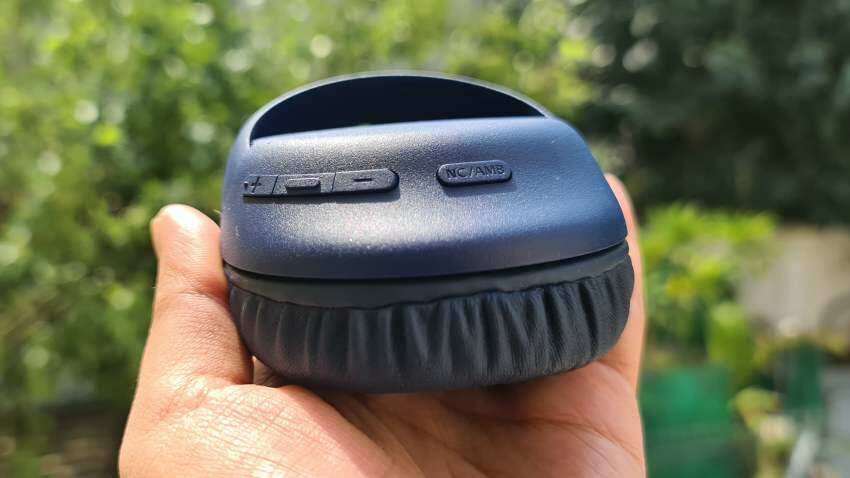 Another issue is that the box reads 'Wireless Noise Cancelling Stereo Headsets' Sony WH-CH710N but there is no support for Active Noise Cancellation (ANC). Instead, Sony has opted for Artificial Intelligence Noise Cancellation (AINC), which again is the part of the cost cutting exercise. It somehow manages to do its job in ideal conditions. Also, keeping in mind that I have been using the headphones largely at home with little outside noise, the technology seemed more efficient than it is. 
What really disappointed me though were the other two modes. The headphones allow you to choose between an ambient sound mode to bring outside sound in without having to pull the headphones off, and an option to turn off noise cancelling and ambient mode altogether. Both these modes are absolutely useless and allow every sound to come in, totally ruining your experience.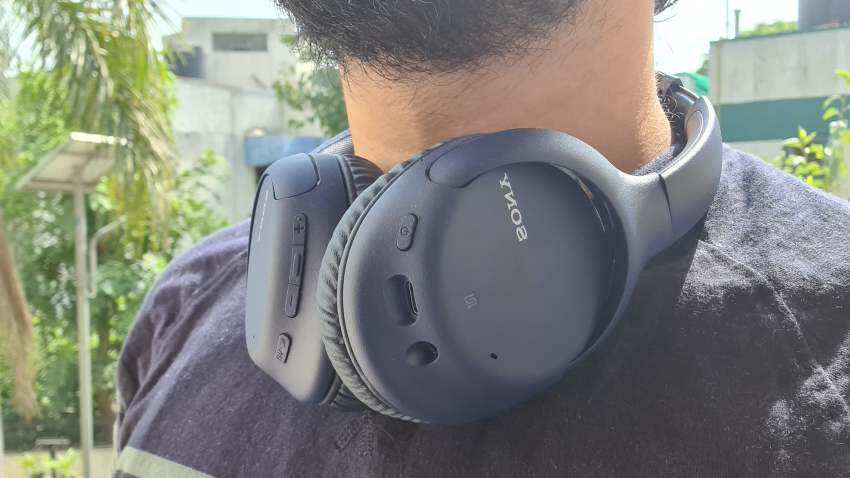 So, the only way to use these headphones efficiently is by keeping the Noise Cancellation on. 
Sony WH-CH710N review: Should You Buy?
Nine out of ten times I would ask you to buy a Sony product without even testing it, simply because of high quality and unparalleled user experience. This is one case where I am not so sure. The build quality here looks sub-standard, a lot of features and other things have been skipped to keep the cost down and ambient modes are pathetic.
The only reasons why I would still suggest you to still consider these are – One, they have an excellent battery life and I personally know a lot of people who hate to charge their audio devices every day; And two, they are priced just about right at Rs 9,999, still allowing you to take a risk. 
So, what you get is a highly impressive battery life and decent audio output at a reasonably lower cost.
Get Latest Business News, Stock Market Updates and Videos; Check your tax outgo through Income Tax Calculator and save money through our Personal Finance coverage. Check Business Breaking News Live on Zee Business Twitter and Facebook. Subscribe on YouTube.