Sony WH-1000M4 review: The noise-cancelling headphone to buy in 2020, if you have money
Sony WH-1000xM4 review: While it carries most elements of the WH-1000XM3, improving most of them, the headphone also introduces several new features including the Speak to Chat functionality and multiple device support. I have been using the headphones for about two weeks now and it's time to answer all your questions in our Sony WH-1000M4 review.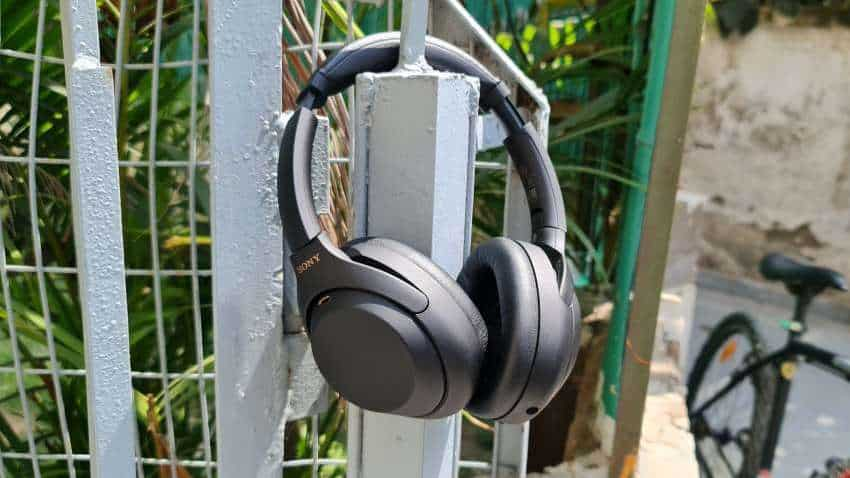 The difference in quality is quite noticeable and you can feel that the padding is softer now.
Updated: Fri, Sep 18, 2020
12:34 pm
New Delhi,, ZeeBiz WebDesk
Sony WH-1000xM4 review: What do you need a pair of noise-cancelling headphones for? Six months ago, for listening to music and watching movies, primarily while traveling. As things stand today, for a lot more things – block all the household noises while making calls, attending team meetings, gaming, and the list can go on. A large market in India settles for affordable headsets that may not offer the best ANC but are light on pocket. 
Then, there are those who seek excellence, no matter what it costs. It's those Sony aims to target with its new noise-cancelling headphones – the Sony WH1000XM4 – that succeed the Sony WH1000XM3 in the country.  
Priced at Rs 29,990 (introductory price of Rs 28,490 till September 30), the WH1000XM4 comes to India nearly one and a half month after its global launch. While it carries most elements of the WH-1000XM3, improving most of them, the headphone also introduces several new features including the Speak to Chat functionality and multiple device support.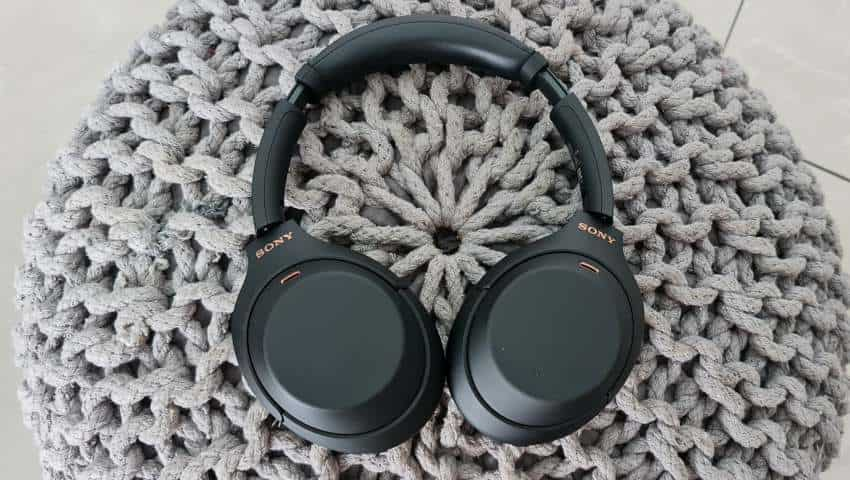 I have been using the headphones for about two weeks now and it's time to answer all your questions in our Sony WH-1000M4 review. 
Sony WH-1000xM4 review: Inside the Box 
The first time you realise that you have spent on something truly premium is when you open the retail box. Inside it, you get an aux cable, an adapter a USB-C charging cable, and a genuinely good carrying case. The case is more or less the same as that was shipped with the WH-100XM3 but not all companies have been kind with cases in 2020, so it's good to see Sony still shipping it.  
Sony WH-1000xM4 review: Design 
For the good, Sony has stuck to the 'if it ain't broke, don't fix it' strategy. It hasn't added anything fancy to the design. As a result, the Sony WH-1000XM4 looks very similar to the WH-1000XM3 with a few added elements. Yes, it does feel lighter and thinner, weighing at an impressive 254 grams.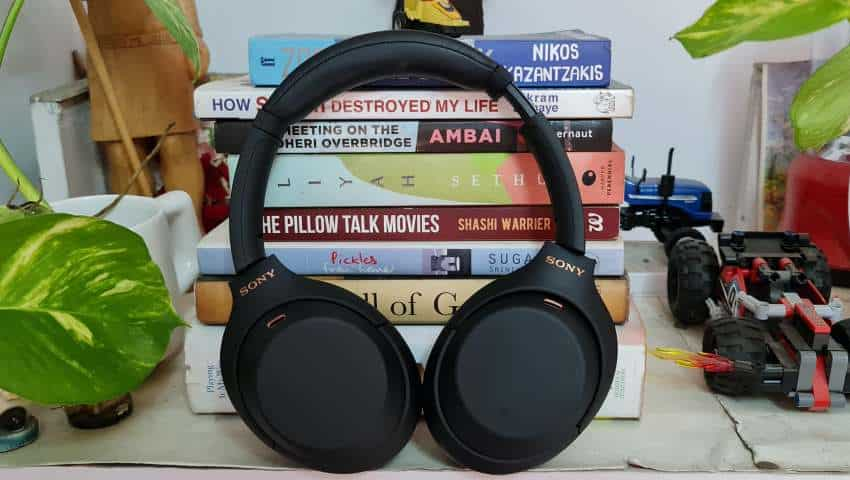 To begin with, Sony claims to have made the cushions more comfortable, even though it has used the same material. This is in fact one of the biggest pain points of most headphones users, including me. Most headphones press against your ears, leading to sweat even after an hour's usage.  
The difference in quality is quite noticeable and you can feel that the padding is softer now, yet because of the larger size of the earcups, I couldn't wear the headphones for more than two hours in a go.  
From the outside, the headphones certainly feel more premium than before. The finish given to the earcups as well as the band, makes them look beautiful. I absolutely loved the copper accent used for Sony branding as well as on the earcups. The soft rubberised finish should ensure that headphones remain more durable.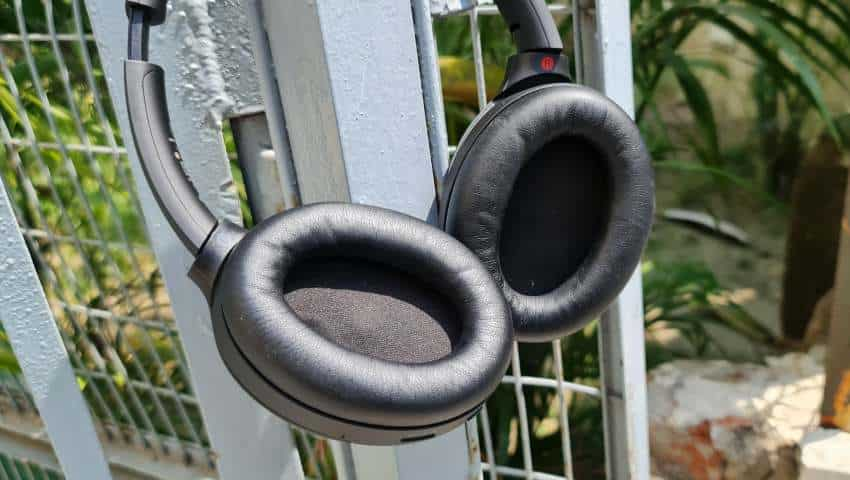 Sony also claims that it has made the headband slimmer and has also 'fine-tuned' its curve. The positioning of the buttons remains the usual – power button, volume controls and 3.5mm headphone jack go on the left earcup while the Type-C USB charging port goes on the right. The NFC chip is also in the left earcup and is quick to respond.  
The headphones come in two colour options – Black or Silver – both of which have universal acceptance. We had the black colour variant for review purposes.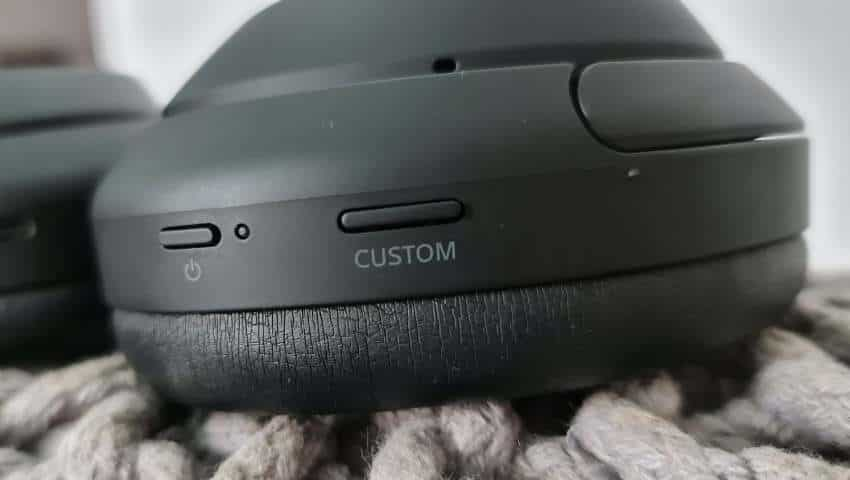 Since we are yet to get back to normal life or whatever that is now, almost all of my usage was limited to home, with a few casual walks around. The headphones remains stable and doesn't slip that easily.  
Sony WH-1000XM4 review: App 
To get the headphones running, you need to download the Sony Headphones Connect App from Google Play Store or App Store. I have said this in previous reviews that the app has an excellent UI and gives you a lot of control over your audio device.  
It breaks the actions into three segments: Status, Sound, and System. You can access all key features such as Adaptive Sound Control, Speak to Chat, touch controls etc from these sections.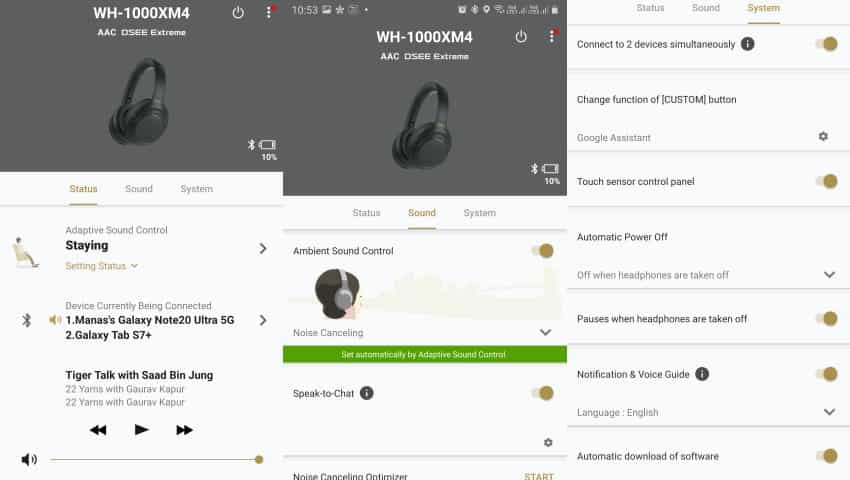 The app will also be required for firmware updates.  
As you turn on the headphones and put them in pairing mode, they are detected by the app which requires a few permissions and takes you through the entire process. 
Sony WH-1000xM4: Controls and assistant 
Sony has ensured that you have enough ways to operate the headphones. There are two options: touch controls and voice assistant. Out of these, the touch controls can be slightly confusing and will take a while to learn. Once you get used of them, operating these headphones becomes so much fun. 
To break it down, this is how the touch controls work: play/pause (single tap), skip track (swipe left), previous track (swipe right), volume up (swipe up), volume down (swipe down), answer/end call (double tap), and digital assistant (tap and hold). 
Tapping is effortless. The headphones react immediately to your tap – be it for pausing songs or picking up calls. The swipe gestures, on the other hand, can be slightly annoying. The headphones require you to swipe from very specific area which took me a while to figure. But again, if learnt well, this is a very useful feature to have. 
You obviously get the ear detection feature which stops or resumes the song every time you remove or wear the headphones.  
The innovation doesn't end here. The Sony WH-1000xM4 continue to support the Quick Attention feature, seen previously on other Sony headphones. It allows you to place palm over the right earcup to automatically reduce the volume and have a conversation.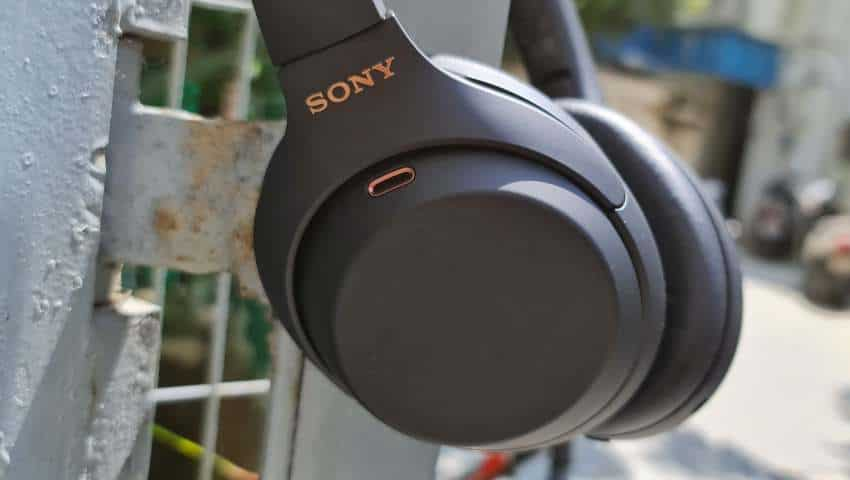 Then comes the newly added speak-to-chat feature which uses the built-in mics and advanced signal processing to detect your voice and pause the music as you speak. Cool? Well, it resumes the music if no conversation takes place for 30 seconds. I only wish Sony could extend this feature for headphones to detect the voice even when someone else starts the conversation.  
The voice recognition for assistants is top class as well. You get support for both Alexa and Google Assistant. 
Sony WH-1000XM4 review: Audio performance 
Audio performance is where the Sony WH-1000XM4 will be the headphones to beat in 2020 and beyond. The headphones deliver superb noise cancelling performance using Sony's highly-popular HD Noise Cancelling Processor QN1, recently used on WF-1000XM3 TWS. The company also claims to have used a new Bluetooth SoC which senses and adjusts to music and noise at over 700 times per second.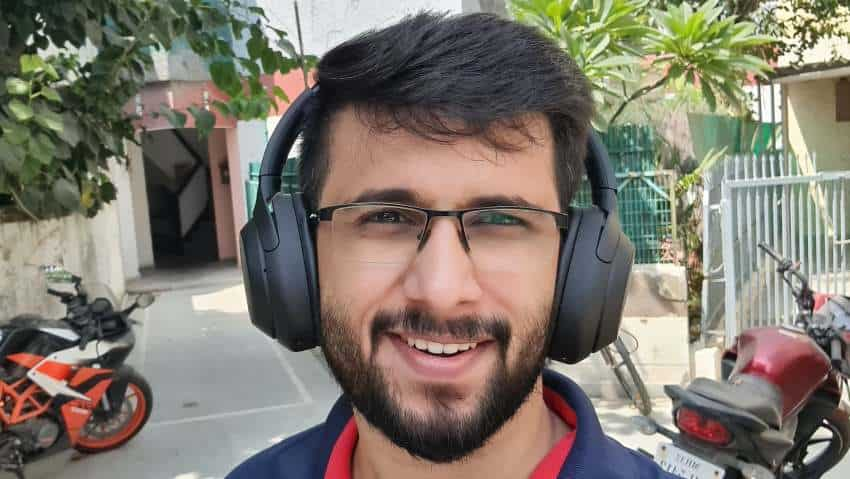 Sony believes that the WH-1000XM4 blocks 15 per cent more noise than the WH-1000XM3, when in a plane and 20 per cent otherwise. To aid all that tech, Sony has used powerful 40mm drivers, with Liquid Crystal Polymer (LCP) diaphragms, that help the headphones to handle heavy beats and reproduce a full range of frequencies up to 40kHz. 
There is no aptX HD support. Instead, Sony has brought its LDAC codec to the WH-1000XM4, which does a good job. Another major edition is that of DSEE Extreme, an AI-driven process that looks to restore detail from lossy compressed formats to ensure improved audio quality. The output is not as good as high quality formats but the audio quality is definitely improved. 
Also, you can make adjustments to the equalizer from the Headphones Connect App. It offers several presets like Bass Boost, Bright, Excited, Mellow, Relaxed, Treble Boost, Speech, and Vocal.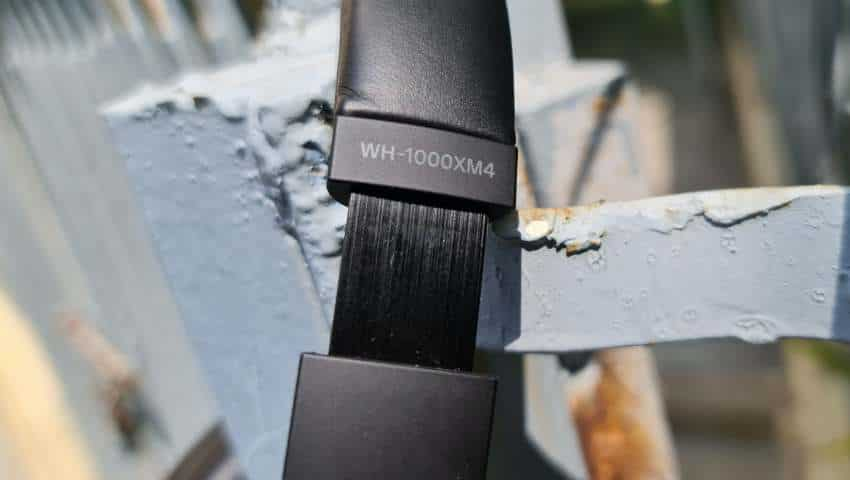 Beyond numbers and claims, the performance is truly exceptional. I played hours of music on the Sony WH-1000XM4, spanning across genres, for what I would describe as a treat. 
The drums in 'Run Boy Run' from 'The Umbrella Academy' is done justice to by the Sony WH-1000XM4. The pounding drums get you moving without overlapping the vocals. 'Goody Two Shoes' from the same album was equally impressive despite having a heavy mix of instruments and vocals.  
Moving away from the banging drums, I played 'Dhaaga' by Niloptal Bora, which is a hidden gem, and the range of the headphones is on full display here. It allows you to embrace the mood with precisely producing the music as well as the vocals.  
The performance hit a new high with the same singer's absolutely magical 'Ishq Ka Haafiz' where you can hear every single tap on the table very clear in the background of what remains to be an instrument-heavy melody.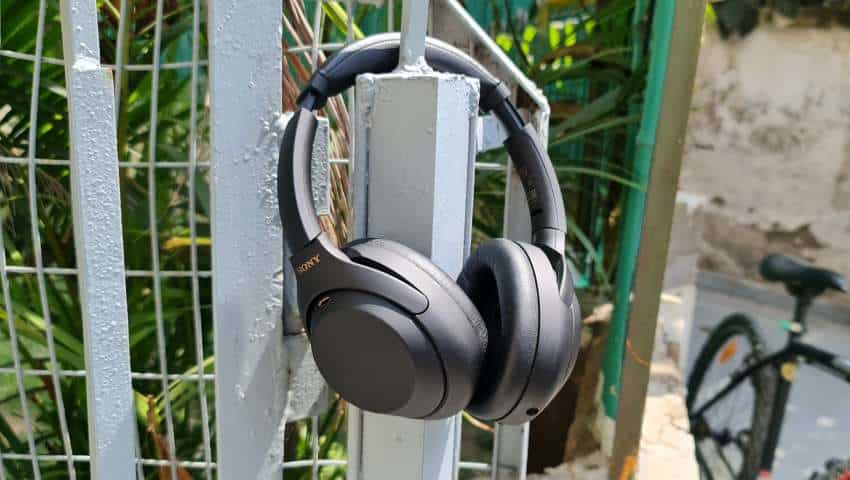 At this point, I was also tempted to play Shankar-Ehsaan-Loy's thumri 'Labb Par Aaye' by 'Javed Ali' and Shankar's own version of the iconic 'Padharo Maare Des' - where you can experience the stellar separation in every instrument's sound. 
I also listened to a few episodes of Mission Mars – a podcast by Harsha Bhogle. But, almost everything sounds great in his voice so no point giving verdict.  
The Sony WH-1000XM4 also have a 3.5mm headphone jack so you can always connect them to a smartphone or laptop via aux cable to play media or attend video calls.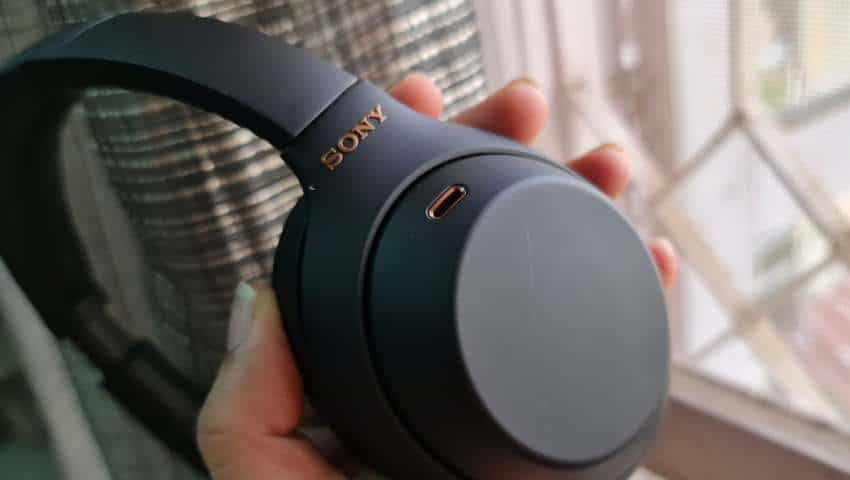 The biggest and much-needed improvement for me was the multi-device support. As the name suggests, you can connect the headphones to two devices at the same time. Also, the output changes automatically which makes life so easy. For example, I had the headphones paired to both my tablet and smartphone. So, if my playing music from tablet and get a call on my phone, the headphones stop the music and connect the phone in a split second.  
This brings us to the reason why you would be willing to spend a hefty amount of close to Rs 30,000 on a pair of headphones – Active Noise Cancellation. Sony has put in everything to ensure that your music experience is not interrupted by any external noise.  
The headphones use a Dual Noise Sensor technology that works with the HD Noise Canceling Processor QN1 chip to analyze ambient sounds and block them. There is also an NC Optimizer that measures your ears to create the best listening environment possible.   
As I said before, I am still working from home and the only noise I care to block is of my AC, which the Sony WH-1000XM4 was more than capable of doing. Even as I went out for walks, most sounds were blocked, with rare honking of horn making its way. But that was also reduced a lot.  
Sony WH-1000XM4 review: Battery  
If there is one thing audiophiles can complain about is Sony sticking with the same 30-hour battery life (with Active Noise Cancellation on). You can extend that too 38 hours with ANC off. In the current scenario, where I have been working from home for more than six months now, this seems more than enough.  
In fact, I don't remember charging the headphones at all for the first week. That is when I had the ANC on, played music on high volume and had the headphones on for an average of 2.5 hours.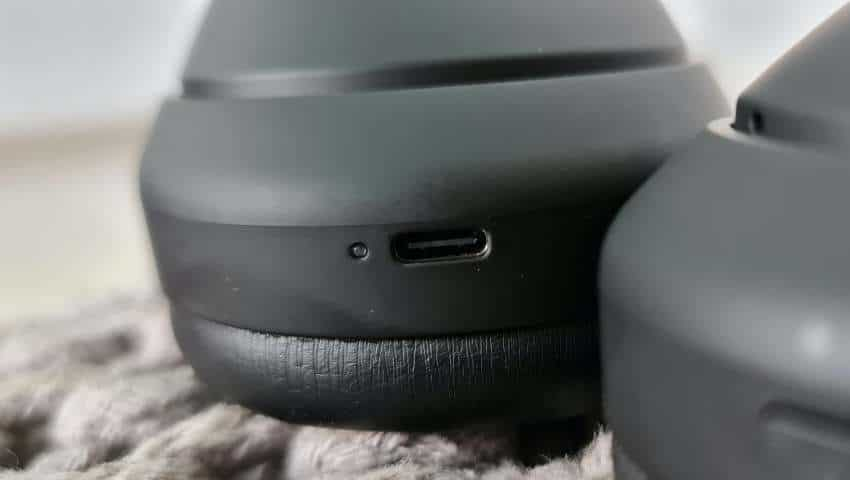 The real test would be though when we start travelling again.  
On top of this, Sony has added support for quick charging that allows you 5 hours of playtime on a 10-minute charge. So, I don't really see you running out of charge, but then I didn't see a lot of things coming in 2020.  
Sony WH-1000XM4 review: Should You Buy? 
With the festive season around, a lot of people will be exploring options to upgrade their inventory and the Sony WH-1000XM4 should be right on top in the Wishlist. If noise cancellation is what you are looking for, then I can't think of a better sounding pair of headphones in India right now. The bouquet for smart features and long battery life are like icing on the cake.  
This is a sincere attempt from Sony and should ideally be the noise-cancelling headphone to buy in 2020. 
What should you consider though? The price. The Sony WH-1000XM4 are an expensive buy at Rs 29,990. And, if your budget is anything less than that then the Sony WH-1000XM3 remains an equally impressive option.  
They have almost the same form factor, features and performance. Currently selling at Rs 24,990, they are likely to get a price cut and might even be available around Rs 20,000 during the festive sales.  
Get Latest Business News, Stock Market Updates and Videos; Check your tax outgo through Income Tax Calculator and save money through our Personal Finance coverage. Check Business Breaking News Live on Zee Business Twitter and Facebook. Subscribe on YouTube.