Selling every handset, not dumping units in secret warehouses: Xiaomi India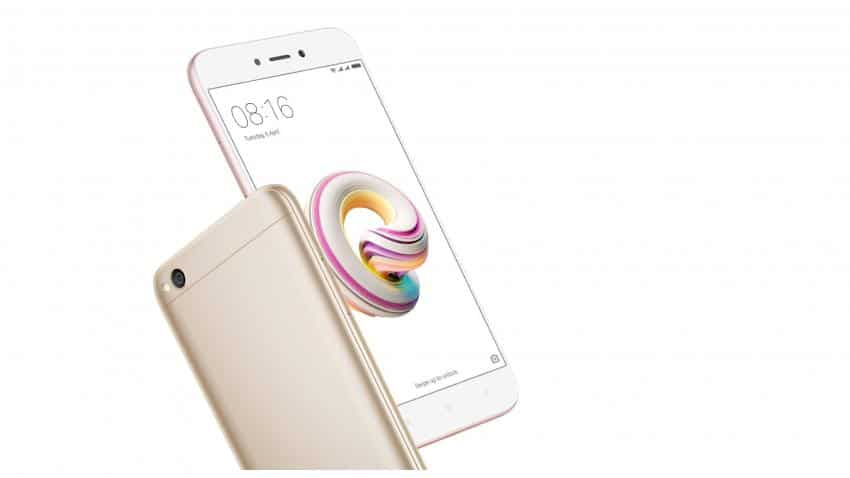 With Mi Homes, Xiaomi is fast building its oflline network across the country. Image source: Official website
Xiaomi, the Chinese electronics and software company, does not have big, secret warehouses in India where it is dumping unsold inventory and is actually selling smartphones faster than any other brand in the country, Xiaomi India Managing Director and Global Vice President Manoj Kumar Jain has emphasised.
The exponential growth of Xiaomi in India, especially in the last two quarters, when it dethroned Samsung from the top spot, has alarmed the South Korean giant -- a market leader for years -- which registered 27 per cent growth in its mobile business revenue for the financial year 2016-17, touching a mammoth Rs 34,300 crore.
Reacting to a question that its arch rival believes that "shipments are important but they don`t tell the final market share", Jain said Xiaomi has the leanest distribution system network in place and whatever is being produced locally or being imported into the country is fast going off the shelves.
"Whatever is being produced locally or shipped into India from us is actually being sold faster than any other brand, unless I am building big, secret warehouses and accumulating the unsold handsets there," Jain told IANS.
"We don`t have even a week`s inventory anywhere in our system, unlike other brands who at times have two-three months of inventory. We are selling stocks coming in the second week of January right in the third week," Jain mentioned.
In a recent interview with IANS, Asim Warsi, Samsung India`s Global Vice President, refuted reports that Samsung`s market share has slipped in India.
"German research firm GfK reports final consumption which is the most important measure of market share. Shipments are important but they don`t tell the final market share," Warsi had told IANS, adding that "the real share is what I sold out to my customers and here, we are pretty strong".
According to Jain, Xiaomi believes in the International Data Corporation (IDC) reports because they track overall shipments -- both online and offline.
"The online smartphone market today has grown to 35-40 per cent in India. The other vendors are neglecting the online market and sharing reports that only tracks offline numbers. It is not fair," Jain told IANS, without naming Samsung.
"I won`t comment on a particular brand but IDC is one research firm that gives actual numbers: Both from online and offline," the Xiaomi executive added.
According to the IDC, Xiaomi shared the top slot with South Korea`s Samsung in India, with a market share of 23.5 per cent, in the third quarter of 2017.
In the fourth quarter, Xiaomi emerged a clear leader with 26.8 per cent market share, with Samsung second at 24.2 per cent market share.
For the entire year, however, Samsung, with 24.7 per cent share, was the leader and Xiaomi with 20.9 per cent stood second. But Xiaomi is fast catching up.
The Beijing-based smartphone maker today has 57 per cent market share in the online segment in the country. It is also the second-biggest offline brand with 11 per cent share. The company shipped nearly 9.6 million "Redmi Note 4" handsets last year.
"We launched eight smartphones in 2017 and all did exceedingly well. In some of the quarter results, the top three smartphones were Xiaomi units," Jain said.
Xiaomi last week launched two devices -- Xiaomi Redmi Note 5 and Note 5 Pro.
Redmi Note 5 is a successor to Redmi Note 4 while Redmi Note 5 Pro is the first Xiaomi device to come with the "Face Unlock" feature and the latest Snapdragon 636 processor.
Samsung, which is gearing up to take on Chinese rivals in the online segment, in January launched two back-to-back "online exclusive" handsets -- Galaxy A8+ and Galaxy On7 Prime.
"We will launch six-eight smartphones this year to continue the same legacy that we introduced in 2017 -- great specifications and amazing quality at incredible price. We will try to cover all price points this year too," the Xiaomi executive informed.
With Mi Homes, Xiaomi is fast building its oflline network across the country.
"We started going offline aggressively about nine months ago and now, we are second-biggest offline brand at 11 per cent. We have only reached 20-25 cities so far -- unlike big brands who are present in many cities. We will continue to build on innovative models to reach more users via offline expansion," Jain said.
Xiaomi has also tripled its services centres from 250 to 750 last year in the country.
"We will continue to provide superlative experience to Mi fans. If we continue on building great products, expand offline and improve customer services, we will sure grow much further this year," Jain said.
Updated: Mon, Feb 19, 2018
11:59 am
IANS