Samsung Galaxy S7 Edge review: A flagship-defining Android experience
A review of Samsung Galaxy S7 Edge.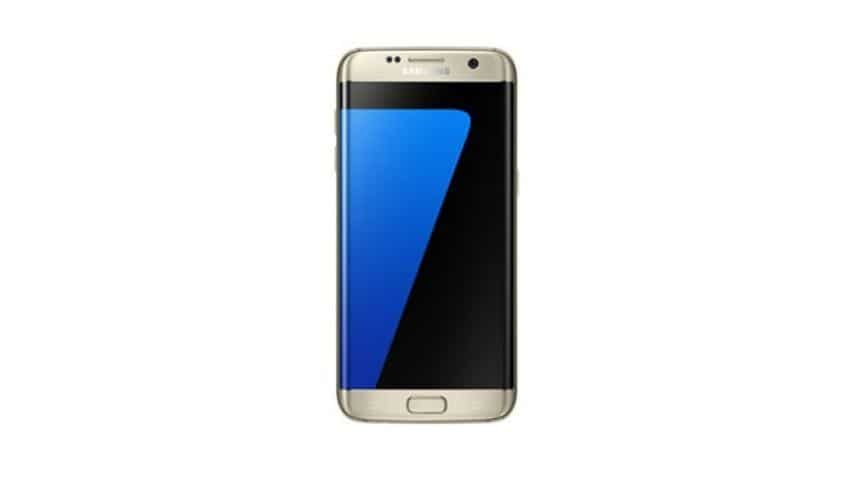 Samsung Galaxy S7 Edge review: A flagship-defining Android experience
Updated: Tue, Apr 12, 2016
02:56 pm
Mumbai, ZeeBiz WebDesk
Back in the day, HTC was the pioneer in making phones look and feel premium. That space, soon after, was overtaken by Apple with its range of iPhones since 2007. Although within Android, Samsung phones--though always a worthy contender to Apple's iPhone--never truly seemed upmarket. This changed with the launch of Galaxy S6 in 2015. With the S7 and the S7 Edge, Samsung, continues with its journey to make its phones feel and act premium. And this is where it differentiates itself from an iPhone.
iPhone 3GS, iPhone 4S, iPhone 5S and iPhone 6S were not different in design from their predecessors but packed new internals that made the phones faster, and added newer features. With the Galaxy S7 and S7 Edge, Samsung has tinkered with the design to make the phones feel better in hand even though, in its utmost form, the phone is just a minute upgrade from the S6, S6 Edge Plus of last year.
Samsung Galaxy S7 Edge is, no doubt, a premium phone that oozes design and quality second to none. But it is not a phone that merits an upgrade if you already have a high-end phone from last year or even a year previous to last.
I, being a Galaxy S6 user myself, will not be upgrading this year.
One of the reasons is, of course, Samsung's horrendous pricing policy where you can surely expect the price of the phone to drop like a hot potato a few months from now. But more importantly, the upgrade is just not worth it at the moment.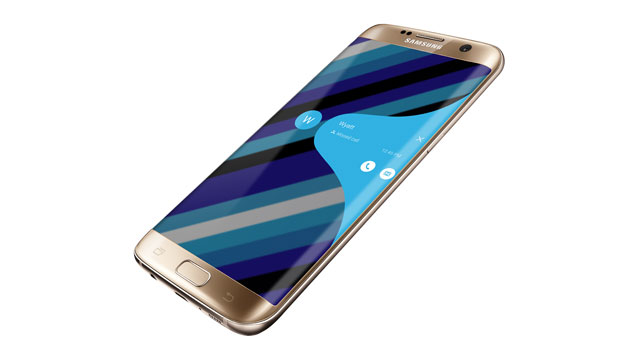 Form factor
Yes, the design of the phone has undergone some changes. The back is now curved from the edges which makes the phone settle better in hand. The SIM-card slot has been moved from the side to the top to accommodate a second SIM card or an expandable microSD card. The aluminium lining surrounding the phone is now brushed and smoother. The camera housing isn't as pronounced as in the S6 series.
Is this enough for an upgrade? Probably not. But as I said, given that Samsung has made these changes to make the phone better, it is commendable.
Internals
Now, this is where things begin to get interesting. My Galaxy S6 has a 3GB RAM which, in my opinion is more than sufficient. Heck, NASA sent men on the moon on computers less capable than this phone. The S7 Edge has a 4GB RAM and a better processor than its predecessor from last year.
But does this really make a difference?
Yes and no.
Is the phone quick?
Of course, it is. The fingerprint scanner on the home-button is blazing fast. The phone is quick in its UI response and animation transitions are undeniably smooth. But when I harken to comparing it with my Galaxy S6, I realise the difference isn't good enough to warrant an upgrade.
There were occasions when apps on the Galaxy S6 opened before the same ones of S7 Edge. There were times when the S7 Edge, too, lagged in its response. But these were transient--when it came to running demanding apps like 3D games, camera phone image editing heavy multi-tasking, there was little we could fault it with. The Antutu benchmarks numbers for this phone place it in the upper echelon of premium devices launched this year.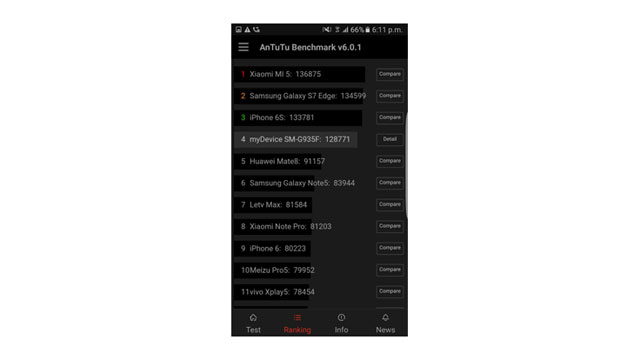 Note: the reason why this phone figures lower in the ranking compared to the 'Samsung Galaxy S7 Edge' entry in Antutu is most likely because the version of this phone sold internationally is based on the faster Qualcomm Snapdragon 820 processor platform, while the one sold in our markets--the one we reviewed--uses Samsung's (slightly slower) Exynos 8890 platform.
The Edge Panel
The Edge Panel suffers from, what I call, the Windows Phone syndrome.
It's been a year since the launch of this revolutionary design. It won accolades from all corners and was expected to shine with developers lapping it up with their app updated to use the uniquely extra space on the phone.
Unfortunately, precious little of that has happened.
I have had the phone for four days now and the only time I have used the Edge panel is when I forced myself to use it because I had it. Do I miss it? No. Do I want it? No.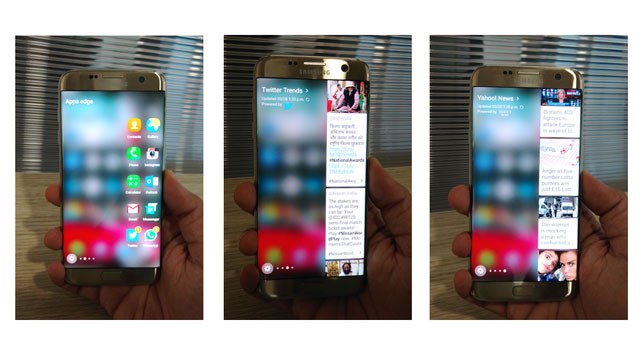 Apart from being a nuisance as the screen curve hampers phone usage (your palm or fingers will invariably touch the edges leading to the phone not recognising the touch that you wanted it to recognise,) it is also a bit useless because not much practical information is available to use.
Yes, there are many panels that can be activated and reordered based on your preference. But the fact that the call logs or messages panel, for example, aren't free on the Galaxy Store is something of a downer.
Spending nearly Rs 50,000 for a phone that charges Rs 100 each (approximately) for two panels that should have been included in the first place isn't something that caught my fancy.
The argument around third-party app developers charging money for panels can be bought, yes.
Also, swiping the panel and then choosing an app takes two steps. Pressing the home button and choosing the app from your home screen also takes two steps. The Edge Panel, in this case, becomes redundant.
The Twitter Edge Panel is about Trending Lists. When was the last time one specifically accessed this information on the social networking website?
The Yahoo News panel takes time to update which makes the process non-intuitive.
Yes, Samsung has 'downgraded' the camera to a 12 megapixel one from 16 megapixel on the Galaxy S6. The picture quality, however, remains top-notch, because the new sensor now has larger 1.4 micrometer pixels (versus 1.12 micrometer of the sensor used in the S6 Edge+ for example,) and aperture on the camera is now larger than its predecessor.
The camera
Galaxy S6 arguably had one of the best Android cameras, and still remains top-notch. The S7 Edge's camera continues with the same stellar quality.
The noticeable improvement here was during low-light shots--these were excellent. Be assured, I am not trying to take anything away from the camera. It is a fantastic camera, probably second to none at the moment, and comes with a ton of useful features like RAW image capture, shutter speed control, manual focus control and the like.
It definitely clicks pictures that will give rival most entry-level DSLRs during regular use, but is not markedly different from the S6 series.
The battery
Just like electric-car owners, smartphone owners are all afflicted with 'range anxiety'. But in this case, the 3600mAH battery is hands down one of the best aspects--I, being a heavy user, managed to run it for well over a day's work before plugging it to charge.
With all these in mind. I would say that the Galaxy S7 Edge is a stellar phone. It is premium, responsive, fast, a great battery, a fantastic camera, and TouchWiz is no longer as intrusive as it was in the era of Samsung Galaxy S5.
But, is the phone worth an upgrade if you already have a high-end phone? I'd say wait till the price drops to Rs 35,000. I bet five months on it.
What we liked: Stellar design, excellent overall performance, the best Android camera
What we didn't: The 'Edge' is still grossly under-utilized, a high launch price that has a way of plummeting shortly afterward
Get Latest Business News, Stock Market Updates and Videos; Check your tax outgo through Income Tax Calculator and save money through our Personal Finance coverage. Check Business Breaking News Live on Zee Business Twitter and Facebook. Subscribe on YouTube.