Samsung Galaxy S20 Ultra review: Redefining premium with awe-inspiring camera capabilities
Samsung Galaxy S20 Ultra review: For those unaware, the Galaxy S20 Ultra is a beast of a device on paper, offering some highly impressive features. This piece of art costs you a (not Piggy) bank-shattering Rs 97,999 in India. So, let's find out how good is the Samsung Galaxy S20 Ultra.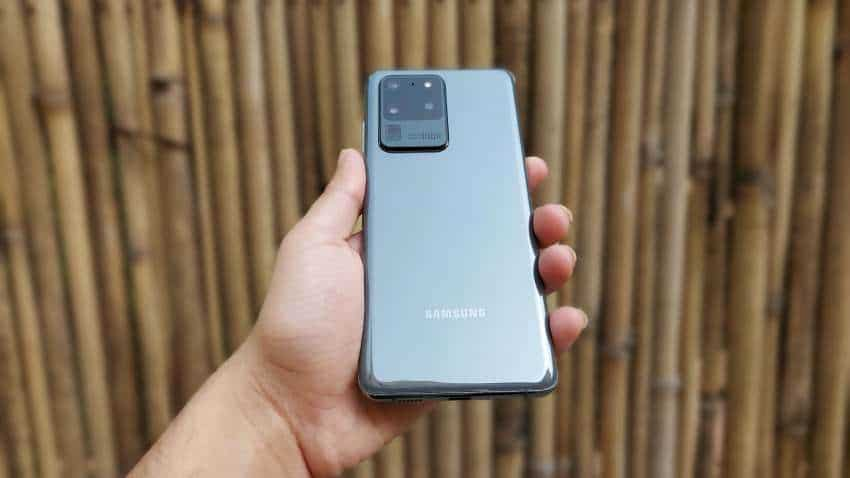 One thing you could be sure of is that the Galaxy S20 Ultra is a brilliant option and will not disappoint, if you have the cash to splurge on it.
Updated: Tue, Jun 16, 2020
11:26 am
New Delhi, ZeeBiz WebDesk
Samsung Galaxy S20 Ultra review: Earlier this year when I reviewed the Samsung Galaxy S20 Plus, I had some serious issues with the smartphone. So, when I finally got my hands on the Samsung Galaxy S20 Ultra, I could instantly feel the pressure. And, before you make that grim face, let me address this. The idea was not to go lenient on the more premium sibling but at the same time, to ensure that I am not cautious because of my opinion towards the Galaxy S20 Plus. 
So, here I am about three weeks after switching to Samsung Galaxy S20 Ultra as my daily driver – a period during which I put it through intense testing (pun intended) – largely involving dropping it on bed, making long calls, playing games, sending emails and capturing whatever I could have while maintaining social distancing. What else can you do these days!
For those unaware, the Galaxy S20 Ultra is a beast of a device on paper, offering some highly impressive features. It comes with a gigantic screen, a mouth-watering 108-megapixel camera, never-heard-before 100x Space Zoom feature and a massive 5000 mAh battery. 
WATCH | Samsung Galaxy S20 Plus review
At this point, you might be wondering that this seems like a true winner, why do we even need a review! Well, because this piece of art costs you a (not Piggy) bank-shattering Rs 97,999 in India. So, let's find out how good is the Samsung Galaxy S20 Ultra.
Samsung Galaxy S20 Ultra review: Strong as a Mountain 
If the Game of Thrones makers had an option between the Samsung Galaxy S20 Ultra and Hafþór Júlíus Björnsson for the role of Mountain aka Ser Gregor Clegane, they would have still gone ahead with the latter because he can act and, also speak. But, the point is the Samsung Galaxy S20 Ultra is as huge and strong as a mountain or Björnsson. It packs almost everything a smartphone could offer at this point, making the phone tall, thick as well as slightly bulky. 
The smartphone features a tall 6.9-inch display, making it the tallest 'S' series smartphone till date, only slightly short of being called a tablet. Despite the huge screen, Samsung's excellent architecture helps in keeping the overall size under check by reducing the bezels, still making the phone appear beautiful. 
The Galaxy S20 Ultra continues to boast of a glass finish at the back. It is protected by Gorilla Glass 6 and comes in a solid grey colour variant. While the phone is crafty, the back panel is highly reflective. In fact, taking images of this phone was itself a task. Also, it tends to attract fingerprint smudges which can be avoided using the back cover you get inside the retail box.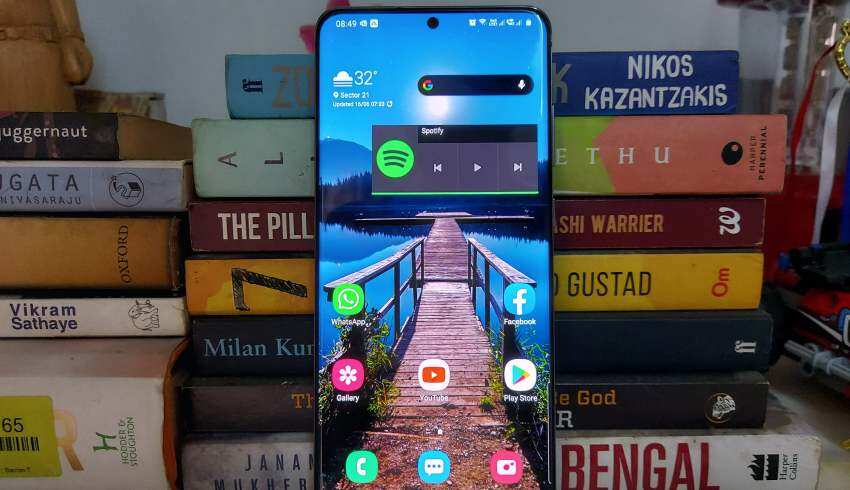 The rear panel also houses the most striking camera module on a smartphone with 'Space Zoom 100X' written next to it. It contains four sensors along with the LED flash. We will talk about the camera in detail later.
On top of the display, you get the selfie camera in a tiny hole punch. Samsung likes to call it the Infinity-O panel and has certainly improved it a lot since introducing with last year's Galaxy Note 10 series. The earpiece sits between the display and the frame of the smartphone. The highlight of the design are the slightly curved edges that ensure firm grip on the device.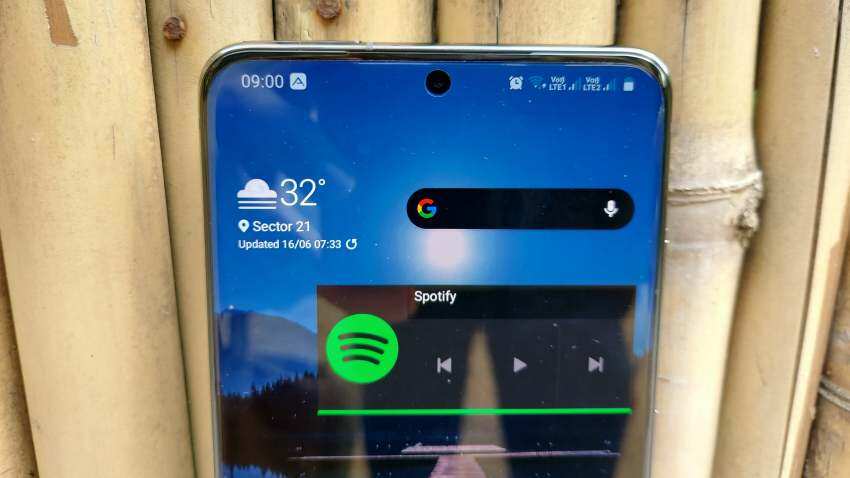 There are no buttons on the left. On the right side, you get the Bixby button which could be customised as the power button along with volume controls. The SIM tray and secondary microphone are at the top while the speaker grille, primary microphone, and USB Type-C port are at the bottom.
By now, I have established that this is a huge smartphone so don't expect it to handle it in one hand. Also, it weighs about 220 grams so certainly not meant for those who prefer compact devices. Let aside your palm, there are times when the Galaxy S20 Ultra won't even fit into your pocket.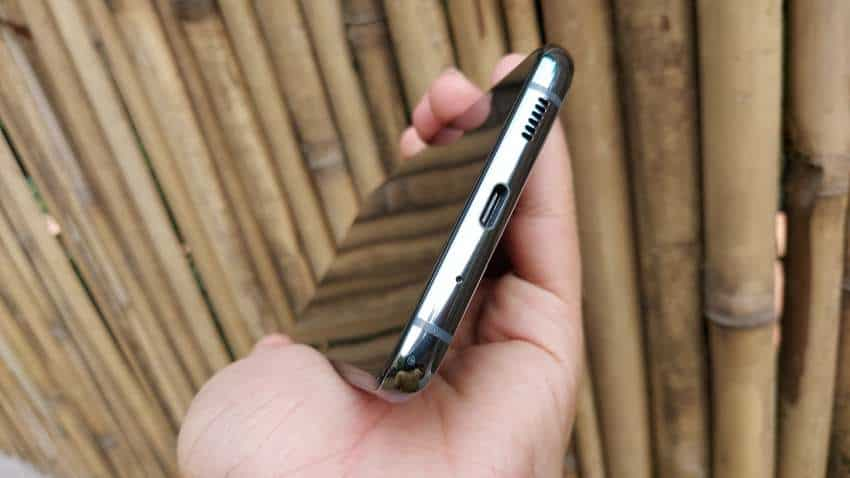 Inside the box, you get a case I mentioned about earlier, along with a 25W fast charger and a pair of Type-C earphones tuned by AKG.
Samsung Galaxy S20 Ultra review: Shines Bright 
I am slowly becoming a fan of Samsung' displays and the Galaxy S20 Ultra is as good as it gets, when it comes to the overall quality of the screen. Yes, there are some other issues which I will get to. For now, let's appreciate how well-crafted is this 6.9-inch QHD Dynamic AMOLED 2X display.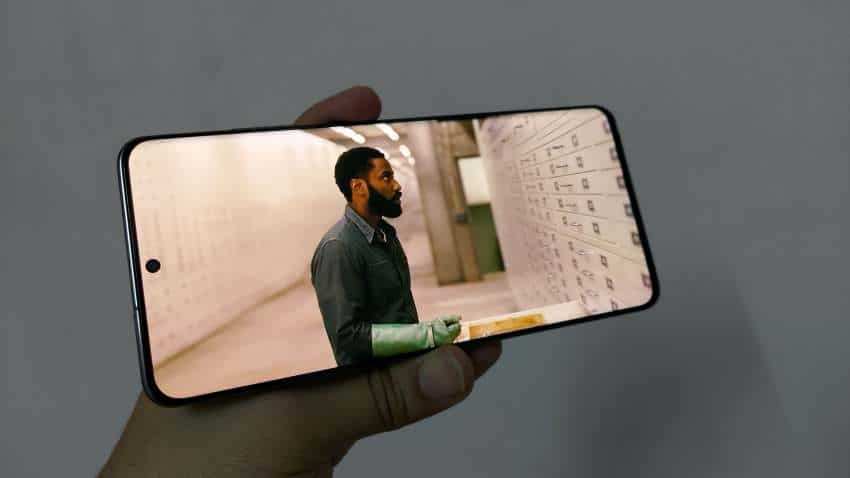 It will be an understatement to say that the Samsung Galaxy S20 Ultra looks absolutely gorgeous. The colours on the screen are punchy, icons are sharp and you almost get a bezel-less experience. Having said that, I believe last year's Samsung Galaxy Note 10+ had better screen-to-body ratio, almost offering you an edge-to-edge display. Yet, the Galaxy S20 Ultra is one of the best in the market right now. 
The brightness levels are excellent as well and it's undoubtedly one of the best smartphone screens you can purchase right now to watch movies or stream content.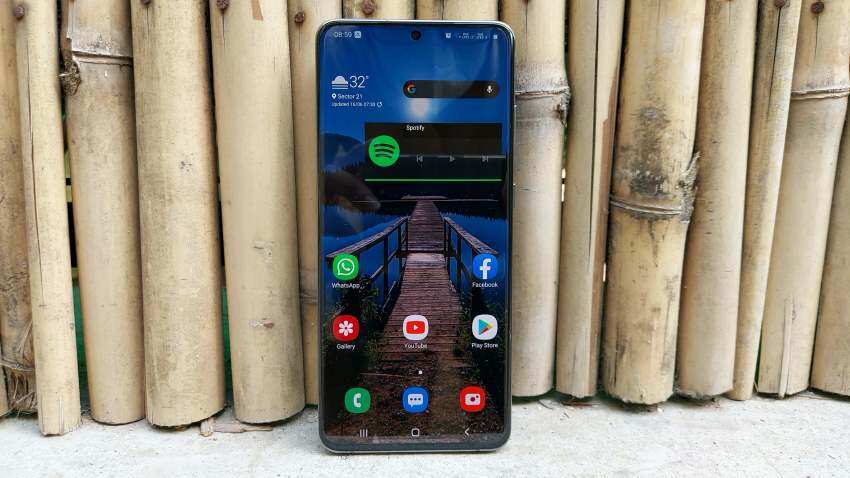 There is an option to choose between QHD+ (1440p), FHD+ (1080p) and HD+ (720p). Most days, I was on the QHD+ panel but had to switch to FHD+ settings, forcefully. And, this is my first major issue with this smartphone too.
Samsung finally decided to embrace the 120Hz refresh rate display with the Galaxy S20 series. This makes the Galaxy S20 Ultra one of the fastest smartphones right now. Apps open in the blink of an eye, the display is smooth and you don't see any lags at all. But, the 120Hz refresh rate is not supported when you are on QHD+ setting. 
WATCH | Samsung Galaxy Buds+ Unboxing
And, there is no option to switch to 90Hz either. So, with QHD+ panel, you are still on 60Hz screen refresh rate. To activate 120Hz refresh rate, you need to choose between FHD+ and HD+ options. This means that while you get a faster display, the picture quality is compromised.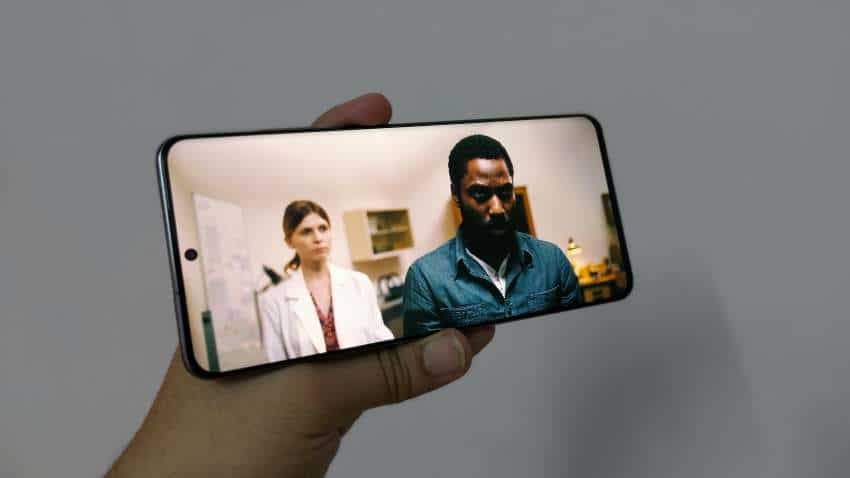 It is a complaint that I also had with the Samsung Galaxy S20 Plus. In March, I was told that the issue will be fixed with an update but continues to be a problem on the Galaxy S20 Ultra.
On the technical front, you won't face any issues despite this. But, ideally a user wouldn't want to compromise on any front after spending close to Rs 1 lakh on a smartphone. 
Samsung Galaxy S20 Ultra review: Nothing Like It 
The Samsung Galaxy S20 Ultra was the first smartphone to feature a 108-megapixel camera sensor in India, at the time of launch. Since then, it has been followed by Motorola Edge+ and Xiaomi's Mi 10. But, the Samsung smartphone seems leagues apart from any other camera-heavy smartphone (I am yet to test the OnePlus 8 Pro). 
The primary lens is supported by a 12-megapixel ultra-wide-angle camera and a 48-megapixel telephoto camera. Next to these are a depth vision camera and the flash. The camera module itself suggests that this is no ordinary phone when it comes to clicking images. For selfies, there's a 40-megapixel front camera.
The camera app UI is again very similar to what we on the S20 Plus, or even the Galaxy S10 Lite and Galaxy Note 10 Lite. It has multiple modes to excite the photographer inside you. There is Pro mode for photos as well as videos, along with the option to shoot stills at the full 108-megapixel resolution.
The camera performance is absolutely awe-inspiring. Images are as good as it gets – punchy, sharp, vibrant and natural. I mostly had the beauty mode turned off to get more natural shots but it you can use it to enhance the images.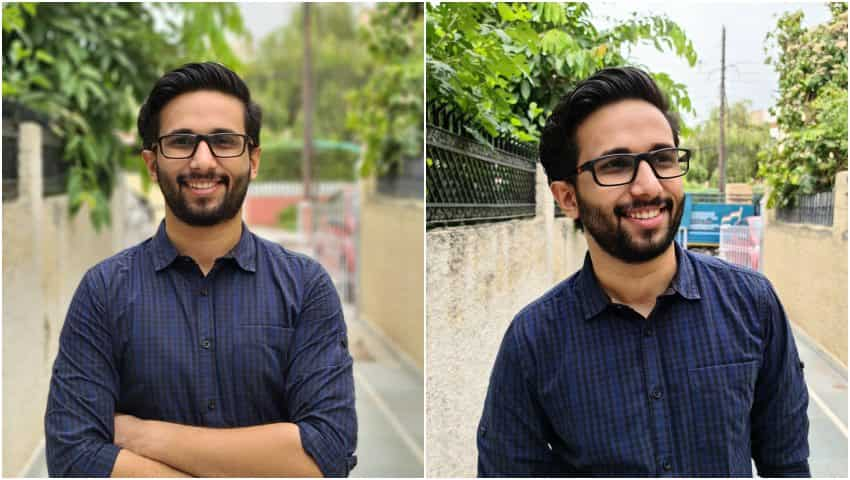 Samsung's image processing capabilities are once again on full display here. However, there were times when the phone took a few seconds to process the image and display the final output – something you ideally don't expect from a flagship.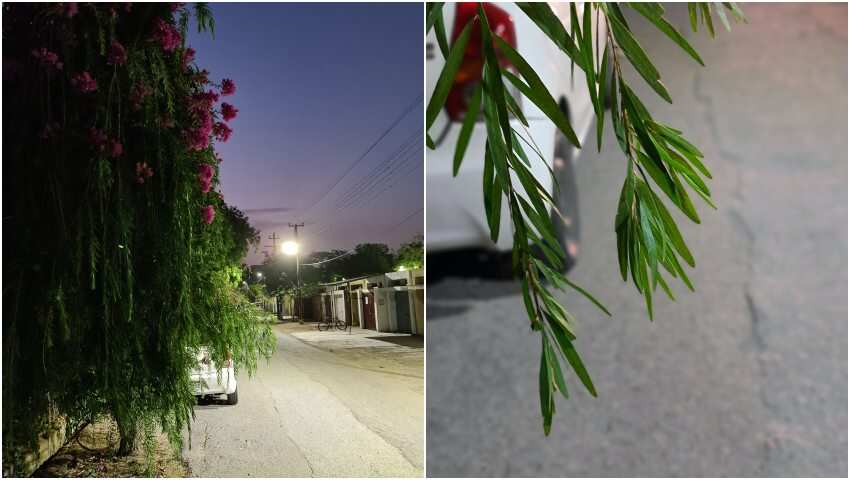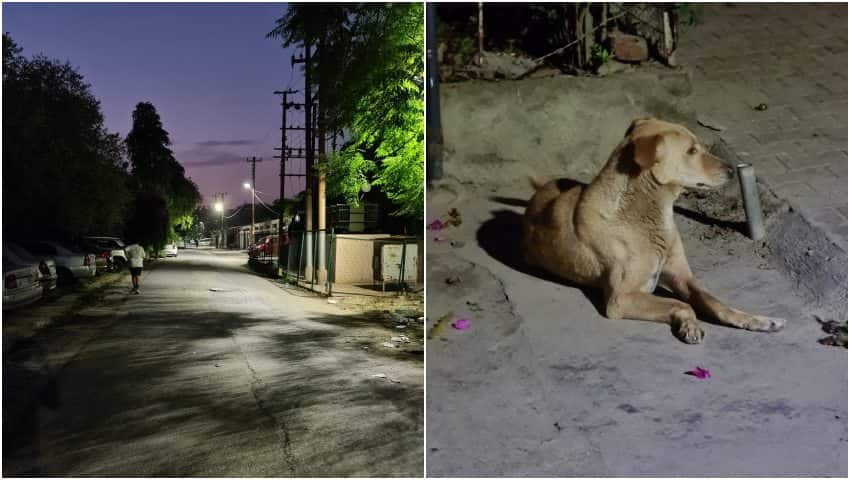 There is a mode in the camera app – Single Take – which clicks multiple media with a single click. These include images, short videos and long videos. The feature also applies different filters to the images clicked. Now, while the idea here is to save time, the purpose is not served. The multiple media clicked ends up eating up a lot of storage on your device. Then, you need to go back and individually delete files that you don't like.
What makes this phone a true beast though is its zoom-in capabilities. The smartphone boasts of inhuman 100x zoom which Samsung is marketing as Space Zoom - a feature that uses a combination of optical and digital zoom -- including AI-powered zoom. The company claims that the Galaxy S20 Ultra combines information from the 108-megapixel primary camera and the 48-megapixel telephoto camera to offer up to "10x Hybrid Optic Zoom". Beyond that, the Galaxy S20 Ultra is capable of up to 100x zoom using a combination of sensor cropping and digital magnification.
Honestly, when we first heard about the feature, I thought it is nothing but a marketing gimmick. As it turns out, I was wrong. The images were absolutely jaw-dropping. Of course, the quality of images is sacrificed as you zoom in but the details these phone managed to capture, are something I had never seen before.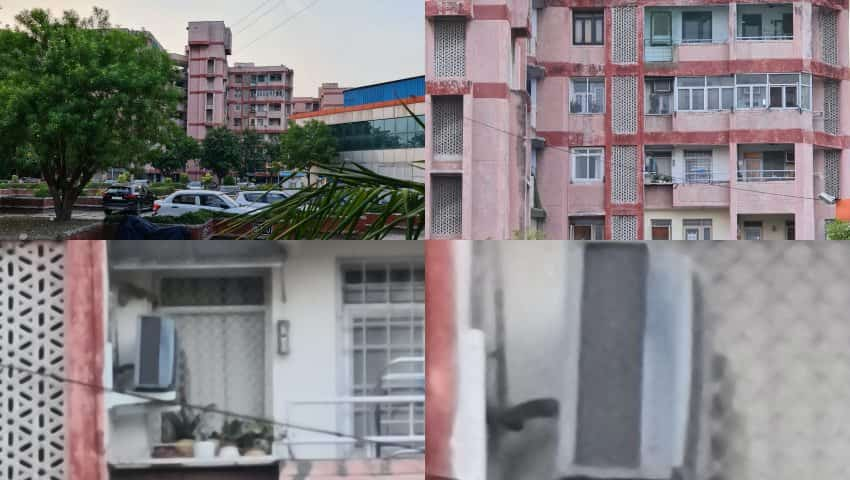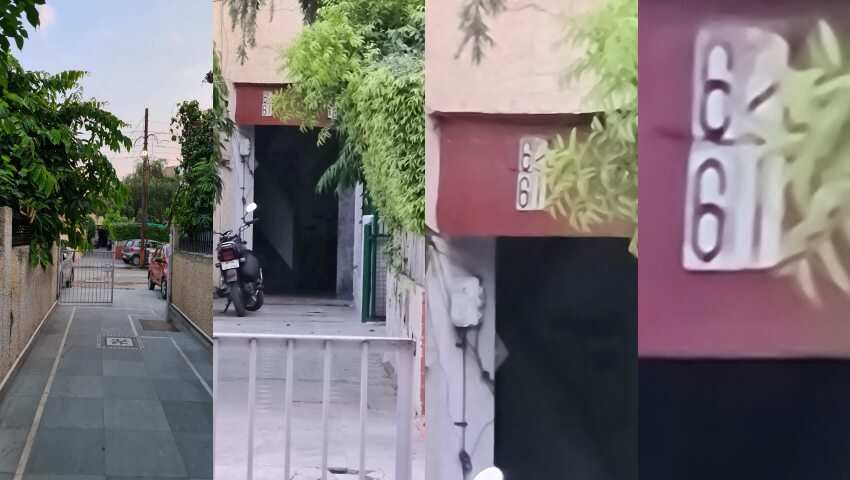 When you are using this feature, the smartphone heats up a lot, at times making it difficult to even hold it in your hands. The Delhi weather didn't help either. This is something Samsung needs to address in the upcoming models. 
As far as videos go, the phone allows users to record 8K videos at 24 frames per second. This more of a futuristic add-on as very few people have access to 8K displays or TVs.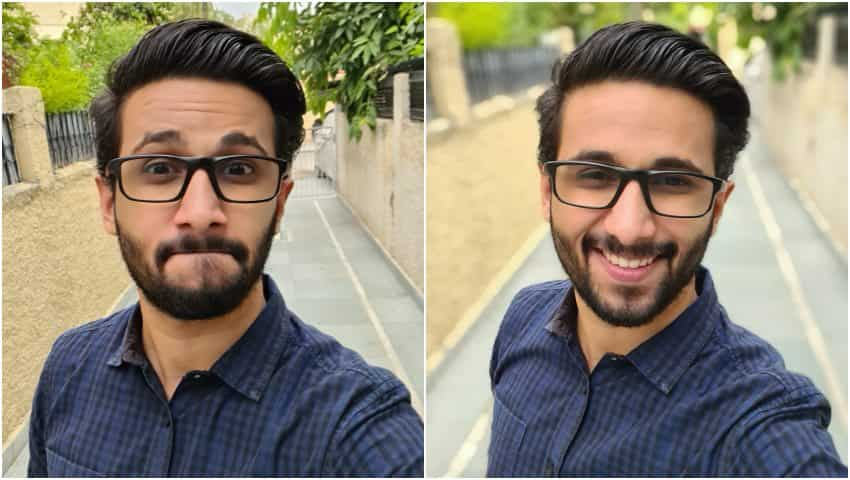 The front camera is a total blessing as well. It gives outstanding output during video calls. The selfies lacked sharpness is some cases but that is something you can adjust from the camera app. I found the camera to be the major difference between the S20 Plus and the S20 Ultra. 
Samsung Galaxy S20 Ultra review: Solid Performance 
Performance was the last thing I was worried about, even before getting my hands on the Samsung Galaxy S20 Ultra. It comes with best in class hardware, making the smartphone super-fast and equally reliable. The smartphone is powered by Exynos 990 SoC which we had already tested on the Samsung Galaxy S20 Plus.
The performance is almost similar on both the smartphone, but with the Ultra model you get up to 12GB of RAM and 128GB of internal storage. The latter could be a problem for many as the heavy camera capabilities lead to large size photos and videos, eating up on the space.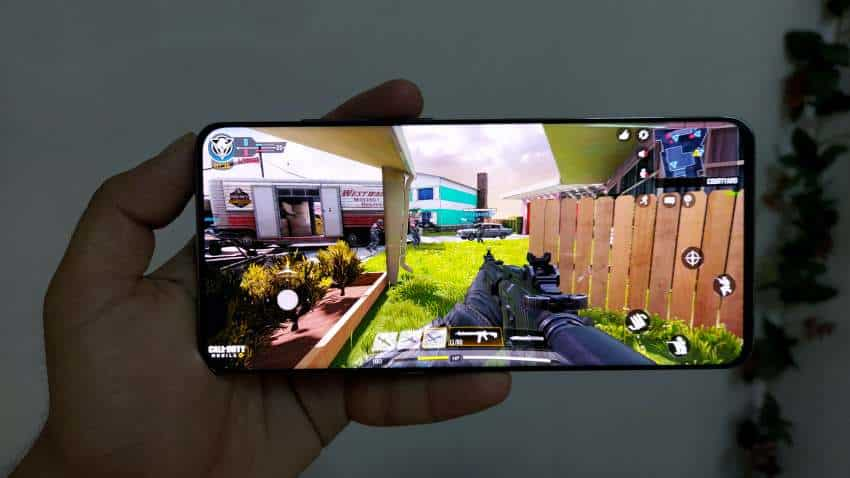 Playing games is a treat on this smartphone, thanks to the larger and snappier display. Even high-end gaming titles like PUBG: Mobile and Call of Duty: Mobile run seamlessly on the Galaxy S20 Ultra. When running the game on high pre-set, the smartphone does heat up a bit.
Just like the Galaxy S20+, the Galaxy S20 Ultra runs One UI 2.1 based on Android 10. Samsung can take pride in having one of the better operating systems which is quite neat. The other features on smartphone include Samsung Dex and Link to Windows. You also get a built-in screen recorder, a screenshot editor, Edge screen, and an AR Zone.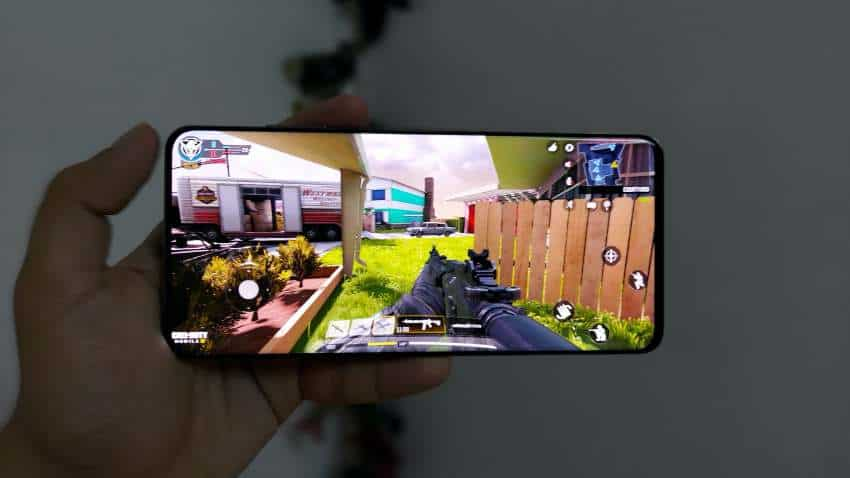 For security, you get both in-display fingerprint scanner as well as face unlock. The fingerprint scanner has been my go to option and its reasonably fast. 
Samsung Galaxy S20 Ultra review: Powerful Battery 
The Galaxy S20 Ultra pushes the limit when it comes to battery, at least for a 'S' series smartphone. It packs a massive 5000 mAh battery – biggest on a S series smartphone till date – yet, not the biggest offered by Samsung in the country. Some of company's 'M' series devices pack 6000 mAh batteries as well.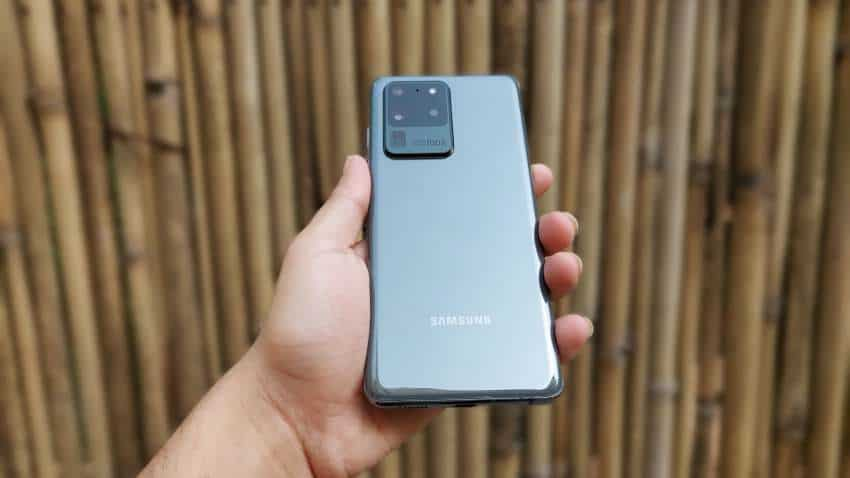 The battery is genuinely good and lasts long. The only issue is that the display sucks the juice out of the device relatively faster too. Despite this, you should easily get a day's battery on single charge, with basic gaming. And in critical times, you save battery by switching the power mode. 
Samsung Galaxy S20 Ultra: Final Verdict
By now you would have got an idea that the Galaxy S20 Ultra gets most things right. It is undoubtedly the best Samsung smartphone till date and one of the best Android smartphones as well. It comes with the best-in-class hardware, never-seen-before camera capabilities, an astonishing display and impressive battery. If I have to pick negatives, they would include limited storage on offer and the inability to use 120Hz refresh rate and QHD+ display simultaneously. 
Despite all the glory, the Galaxy S20 Ultra doesn't come cheap. If you want the 108-megapixel camera, you can opt for Mi 10 which costs almost half. If you have equally good-looking display and performance, you can buy the OnePlus 8 Pro and still end up saving around Rs 40,000. And, if you want to stick to the S series, just push your budget and buy this instead of wasting money on the S20 Plus – too many flaws there. 
One thing you could be sure of is that the Galaxy S20 Ultra is a brilliant option and will not disappoint, if you have the cash to splurge on it. 
Get Latest Business News, Stock Market Updates and Videos; Check your tax outgo through Income Tax Calculator and save money through our Personal Finance coverage. Check Business Breaking News Live on Zee Business Twitter and Facebook. Subscribe on YouTube.