Petition filed in Supreme Court for ban on Whatsapp
Whatsapp recently encrypted all messages on its platform and Yadav says that this can be a security threat as police or intelligence agencies in India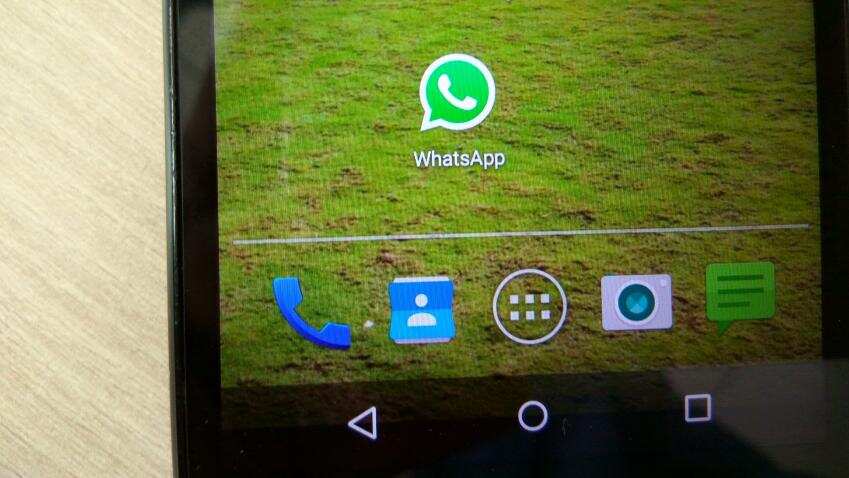 Whatsapp recently encrypted all messages on its platform. Photo: Collin Furtado
Updated: Tue, May 03, 2016
04:48 pm
Mumbai, ZeeBiz WebDesk
An RTI activist Sudhir Yadav from Gurugram (erstwhile Gurgaon) has filed a petition with the Supreme Court (SC) to ban popular text messaging app Whatsapp. He has sought for the ban on the grounds that Whatsapp's encryption on all messages is a threat to India's security, according to Trak.
Whatsapp recently encrypted all messages on its platform and Yadav says that this can be a security threat as police or intelligence agencies in India will not able to monitor messages by terrorists.
Yadav had earlier filed an RTI request for using their 256-bit key length encryption in the chatting app, to which he received no information.
While Whatsapp has introduced the encryption for all the messages on the platform, the company too does not have decryption key, the report said. This means that even if Whatsapp wants to decrypt any message, they cannot do so.
Yadav alleges that this will lead to widescale chaos and will be a threat to India's national security.
Apart from Whatsapp, he mentioned that other messaging apps such as Hike, Secure Chat, LeuPost, Wicker me, Viber and Telegram use encrypted messages and are also a national threat.
Whatsapp's encryption of messages violates four laws under the Indian Constitution according to Sudhir. This includes:
Section 5 (2) of the Indian Telegraph Act 1885, which grants the Government the power to order the interception of messages).

Rule 419A of the Indian Telegraph Rules, 1951, which lays down the procedural requirements which must be followed for telephone tapping to be legal.

Section 69 of the Information Technology Act, 2000, which deals with the power to issue directions for interception or monitoring or decryption of any information through any computer resource.

Information Technology (Directions for Interception or Monitoring or Decryption of Information) Rules, 2009.
Prior to filing the petition in the Supreme Court, Sudhir had written to the Telecom Regulatory Authority of India (TRAI), Ministry of Communications and IT, but received no reply.