Millennials switching jobs fast, techies lead the way, says study
Millennials these days are more ambitious, restless and are less afraid to take chances because of so many options at hand, a study by global predictive outbound hiring solution provider Belong has revealed. "People are hopping jobs in search of larger ownership and learning opportunities. That is also a reason why the younger generation is opting to work at startups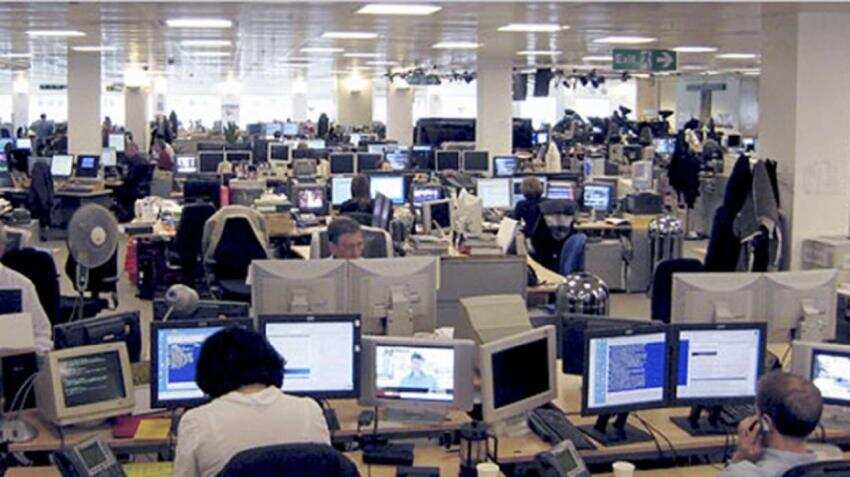 The study revealed that software engineers have been quitting jobs faster since 2001. Image source: Reuters
There has been an upswing in switching jobs swiftly and aggressively in last 16 years, especially by the millennial workforce in technical roles like data scientists, software engineers and product managers, according to a study. Millennials these days are more ambitious, restless and are less afraid to take chances because of so many options at hand, a study by global predictive outbound hiring solution provider Belong has revealed. "People are hopping jobs in search of larger ownership and learning opportunities. That is also a reason why the younger generation is opting to work at startups. The belief in the world of open source and internet is that learning happens while doing more things.
"This is in contrast to joining a large organisation where there would be lesser ownership, and therefore, lesser learning," Belong's chief technology officer (CTO) Vinodh Kumar Ravindranath said. For this study, the team considered those born between 1977-1994 as Millennials. Of the entire data set analysed, more than 70 per cent fell in the age bracket of 23-40, qualifying as Millennials, also called Gen Y or echo Boomers. For the purpose of this study, Belong collected data from 10,00,000 professionals born between 1977-1994 as Millennials. The study revealed that software engineers have been quitting the fastest since 2001. Looking at the average tenure of software engineers from 2001 to 2014 the data found that the number has seen a steady decline over these 14 years.
Every person who joined as a software engineer in 2001 worked for an average of 4.7 years at the same company, it added. "In 2016, 58 per cent of software engineers quit within two years of working at a company. This number was 44 per cent in 2013. "Similarly, the number of people quitting within one year has also gone up from 20 per cent to 27 per cent," it added. The study found that only 14 per cent software engineers last more than 4 years at a job.
Since most engineers are quitting within two years, the percentage of software engineers spending more than four years at a company went down to 14 per cent in 2016 from an average of 23 per cent in 2013, it added. "Gone are the days when people used to dedicate their entire lives to the same organisation. Factors such as globalisation, rise of dual-income families, socio-economic shifts and the technological revolution have all resulted in a massive shift in people"s expectations from their careers and jobs," Ravindranath added.
Similarly, the study said, Internet companies have the youngest engineers with an average age of 27.5 years, followed by ITES with an average of 29.2 and lastly computer software with an average age of 32.1 years. It revealed that 70 per cent of data scientists quit within two years of working with an organisation, up from 44 per cent in 2013. Moreover, it said, the number of people quitting within one year was 27 per cent, up from 20 per cent in 2013.
"Data Science is one of the most difficult positions to fill. According to Belong"s Talent Supply Index for 2017, there are only 8 data scientists for every 10 jobs in India, tilting the market significantly in the candidate"s favour," it added. A similar data was found for product management, which revealed that there are only four product managers for every 10 open roles. The study said that 61 per cent product managers quit within two years of working at a place.
The study also said that among computer software, Internet and ITES companies, the average tenure of millennials is slightly higher in computer software companies as compared to other industries.
Updated: Sun, Apr 22, 2018
03:04 pm
PTI