Mark Zuckerberg's blockchain dream becomes reality - how Facebook's Libra is different from Bitcoin
The critical question is: Can Facebook make a difference in cryptocurrency market, which has been dominated, and tested, by Bitcoin?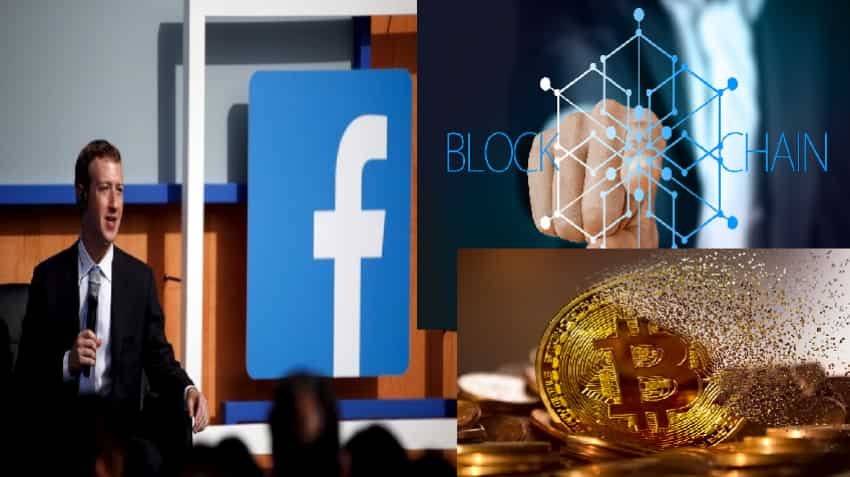 Facebook has over some 2.4 billion users, which is even higher than the population of China or India. Photo: Pixabay/ Reuters
Since last year, we have been hearing and reading across the globe about Facebook and its desire to develop a cryptocurrency. In fact, CEO Mark Zuckerberg last month in F8 developers conference stated that he wants sending money to be as easy as sending a photo. Simply put, his indication was towards sending money digitally, immediately, and securely. This has become a reality finally, as Facebook has released a white paper on its digital currency called Libra. Before we get into the details of how scary or how amazing Libra will be, potential customers should pause a moment and take note whether Facebook can make a difference in cryptocurrency world, which has been dominated, and tested, by Bitcoin. Facebook has over some 2.4 billion users, which is even higher than the population of China or India, so the market is both ready-made and massive. But will users find Libra useful, even profitable?
For understanding what is Libra, and how one can use it, one must always understand how different it is from other cryptocurrencies, especially Bitcoin. 
We all are very well aware of how Bitcoin works. It is a cryptocurrency which is used to buy and sell for profit. As such, it rises or falls on various exchanges. The real problem with Bitcoin is that it has no regulatory backups, or any source or management behind it. In various countries, markets, investors and experts term Bitcoin as a bubble. Or in simple terms of Oracle of Omaha Warren Buffett, Bitcoin is nothing but a gambling device. 
While trading in Bitcoin is simple. Many new startups who have launched their own blockchain platform for allowing users to trade in Bitcoin. But the problem with Bitcoin, it is limited and has a dead-end as well. Only 21 million Bitcoins can be mined, since its inception during 2009. At present, some nearly 17.70 million Bitcoin has been mined. The number changes every 10 minutes when new blocks are mined. So far, approximately 3.30 million are left to be mined, which can happen in the next couple of years. Making money in Bitcoin is like trying your luck with each passing day, because it is unpredictable and definitely has a chance of tumbling like a rock from the mountain or soar as take-off of an airplane from the airport. Both ways are possible. 
How does Facebook's Libra makes a difference?
After reviewing the white paper launched by Facebook, Libra's mission is to enable a simple global currency and financial infrastructure that empowers billions of people. 
Having said that, Libra is seen to operate like a cryptocurrency but like portals such as Paytm or Paypal or Google Pay, etc. The only difference is, there will be no cash transaction.
According to the white paper, hard-earned income is eroded by fees, from remittances and wire costs to overdraft and ATM charges. Payday loans can charge annualized interest rates of 400% or more, and finance charges can be as high as $30 just to borrow $100. It says, "When people are asked why they remain on the fringe of the existing financial system, those who remain "unbanked" point to not having sufficient funds, high and unpredictable fees, banks being too far away, and lacking the necessary documentation."
That said, as per Facebook, the blockchains and cryptocurrencies have a number of unique properties that can potentially address some of the problems of accessibility and trustworthiness. 
Some of the features of Libra are - that it is built on a secure, scalable and reliable blockchain. The coin will be backed by a reserve of assets designed to give it intrinsic value. It will be governed by the independent Libra Association headquartered in Switzerland which is seen a new blockchain hub. 
A group of organisation backing Libra: 
Firstly, the technology and marketplaces of Libra is involved with Book Holdings, EBay, Facebook's Calibra, Farfetch, Lyft, Mercadopago, Spotify AB, Uber Technologies Inc. It's telecommunications are led by Vodafone Group. The blockchain partners are Anchorage, Bison Trails, Coinbase, Inc., Xapo Holdings Limited. Further, Libra is packed with venture capital like Andreessen Horowitz, Breakthrough Initiatives, Ribbit Capital, Thrive Capital and Union Square Ventures. Apart from this, nonprofit and multilateral organisations and academic institutions that are involved are Creative Destruction Lab, Kiva, Mercy Corps and Women's World Banking.  
Payment system of Libra would be done on any Mastercard, Paypal, PayU, Stripe and Visa. 
From Bitcoin, Libra has definitely achieved the word security and reliability of a management and regulations. Also, there are no limitations so far named on Libra. More importantly, Libra is targeted over daily needs of individuals. That means, Libra can be used as an online payment at local exchange points such as grocery stores, third-party wallet apps or Facebook's own Calibra wallet. This means Libra is also affordable for any customers having smartphones. Also, any individual will be able to have an access to Libra in various ways and not just through Facebook. 
Libra Blockchain: 
The Libra Blockchain is developed using the Move programming language, Byzantine Fault Tolerant (BFT) consensus approach and widely adopted blockchain data structures. It is a  single data structure that records the history of transactions and states over time. 
"The Libra Blockchain is pseudonymous and allows users to hold one or more addresses that are not linked to their real-world identity," said the white paper.
How will Facebook will carry Libra transaction on Calibra:
Facebook will build an application called as 'wallet' from its newly-formed subsidiary Calibra allowing individuals to use Libra for sending it to their friends and even making purchases on social media app's other portals like Instagram, WhatsApp, Messengers and Facebook itself. There will be a new feature developed for let's say WhatsApp and Messenger which will enable users to send Libra in their messages similar to the way one sends GIFs or emojis or photos. 
Other companies involved like Uber, will also build somewhat similar application allowing customers to exchange in Libra. 
However, the resistance for adopting Facebook's Libra may occur. According to CNN Business news, users will need to transfer the money through their bank or go to a local money exchange to trade local currency for it. And for a user to spend the money their friend sent over Messenger without first depositing it back into their bank account will require, say, their favorite clothing store to accept Libra as payment, too. 
Apart from this, Facebook's last year's exploiting news over mishandling of users data, regulatory hurdles, political spat and other data breach may make users to adopt this Libra coin at not faster pace. However, overall considering the massive network of Facebook, eventually Libra will get greater exposure. 
Facebook hopes to have approximately 100 members of the Libra Association by the target launch in the first half of 2020.
Get Latest Business News, Stock Market Updates and Videos; Check your tax outgo through Income Tax Calculator and save money through our Personal Finance coverage. Check Business Breaking News Live on Zee Business Twitter and Facebook. Subscribe on YouTube.
Updated: Thu, Jun 20, 2019
04:49 pm
Mumbai, ZeeBiz WebDesk