Lenovo unveils Next-Gen 'Miix 630' laptop, 'Mirage Solo' VR headset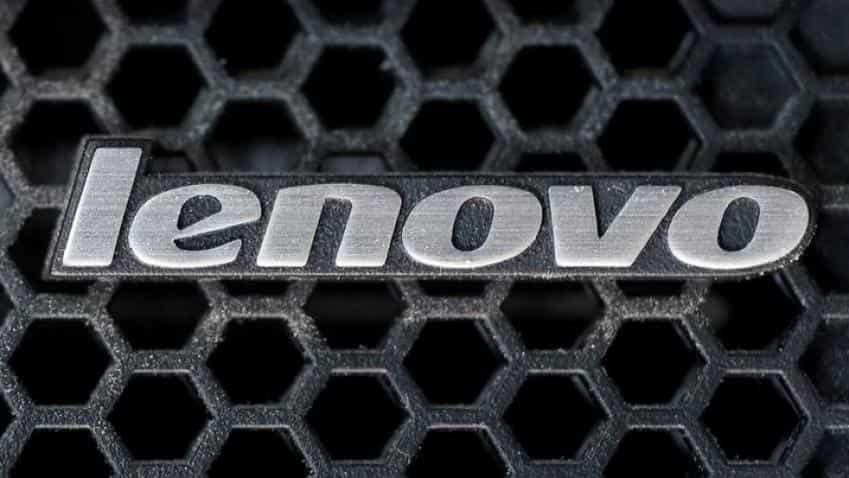 Chinese multinational technology company Lenovo launched three new products at CES 2018. Image source: Reuters
In a bid to reach out to a large segment of buyers, Chinese multinational technology company Lenovo launched three new products here to bring tech advancement in the fields of tablet/PC, Virtual Reality (VR) and smart home devices.
Introducing the products on the second day of the Consumer Electronics Show (CES) 2018 here, Matt Bareda, Vice President, Marketing for PCs, AR/VR and Smart Devices at Lenovo said that its rollout in the second quarter will be a "game changer" that will bring in the hands of the users whatever is possible in the computing space.
The tablet/PC combines the capability and versatility of both and Lenovo ensured that the battery in the newly-launched Lenovo Miix 630 2-in-1 detachable -- that runs on Qualcomm`s Snapdragon 835 Mobile PC platform -- lasts for 20 hours with full video playback.
The Miix 630 houses Windows 10 S that gives users the power and productivity of a laptop with the always on, always connected mobility of a smartphone.
Priced at $799.99, the 12.3-inch tablet is connected to the keyboard magnetically and has a digital pen for easing up usage. An attached, hinged flap acts as a kickstand and can assume a wide range of angles.
Windows 10 S enables Cortana, the voice-enabled digital assistant on the Miix 630 that comes with a biometric facial recognition. The Miix 630 is just 15.6mm (0.6 in) thick and weighs just 1.33 kg.
The Miix 630 (keyboard and Lenovo digital pen included) starts at $799.99, expected to be available beginning in the second quarter this year.
"It brings in a tablet/PC format the concept that we are all used to in mobile phones -- always on. No need to shut it down every time your usage is over," said Bareda.
The new Lenovo "Smart Display" home device aims to connect, inform, entertain and control with the help of Google Assistant, while sitting in the kitchen or drawing room.
The Lenovo "Smart Display" with the Google Assistant built-in basically looks like a mash-up between a tablet and a smart speaker.
Powered by the Qualcomm "Home Hub Platform" based on the Qualcomm SDA 624 SoC, the device ensures a robust Wi-Fi and Bluetooth connectivity.
It can reach out to Internet for all the information that one requires, while also connecting people remotely through audio and video.
The device -- in 10 inch and 8 inch formats -- will not only bring all entertainment to the screen on command but also has the capability of controlling all features of a smart home through voice command and can act as a video monitor for rooms or outside.
"You can tell the Google Assistant to pull the latest movie for showing, connect to a friend through video, show who`s at the door and bring the video on the latest dance steps that you want to practice," Bareda said.
The company has put in a physical camera lock to obviate any accidental streaming out of live video from home or elsewhere.
"This feature, although simple, was arrived at after interaction with users to protect privacy," Bareda added.
The 10-inch "Smart Display" is priced at $249.99 and the 8-inch device at $199.99. Both will be available for users early summer this year.
Lenovo also extended its AR/VR range by launching "Mirage Solo" -- a standalone Daydream VR headset with camera that is aimed at providing live streaming to users, thus bringing the near reality of a remote event taking place.
The dual camera, as a separate unit, can upload live pictures through the mobile phone or Wi-Fi to YouTube for those with the headset to experience it anywhere.
"The camera is capable of capturing the depth of field, as opposed to just flat images and its simple and easy to use," said Bareda.
The main advantage of this device is that it`s standalone and does not have any cable connected to it which had been the bane of all such VR or AR devices. You can move anywhere with ease and watch 180 degree images in 3D.
Bareda said that earlier launch of the AR/VR headset linked to Star Wars was a resounding success and the latest device would bring in more capabilities as it has tied up with Google Daydream 2.0 platform.
The device will come with a launch of "Blade Runner 2049" in early second quarter, but the company is keeping the price under wraps for later announcement.
The company also launched "Lenovo Mirage Camera" with Daydream technology to let users capture their own VR video in 180 degrees, and then watch it on Lenovo Mirage Solo.
Updated: Wed, Jan 10, 2018
11:54 am
IANS