June 21 Comscore Rankings: Amazing performance continues! Zee Digital ranks second in a row with 229 million unique visitors
Zee Digital has secured 6th position among the top 20 internet websites in India standing tall amongst Google sites, Facebook, Amazon Sites, Flipkart Sites, etc.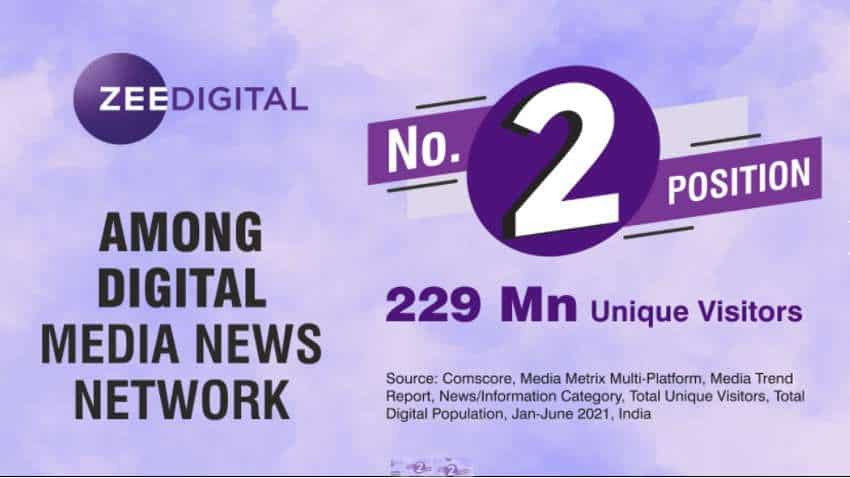 From Jan'21 to June'21 period, Zee Digital achieved 1.4x growth leaving behind its competitors.