Google's first India Cloud Platform set to empower enterprises, SMBs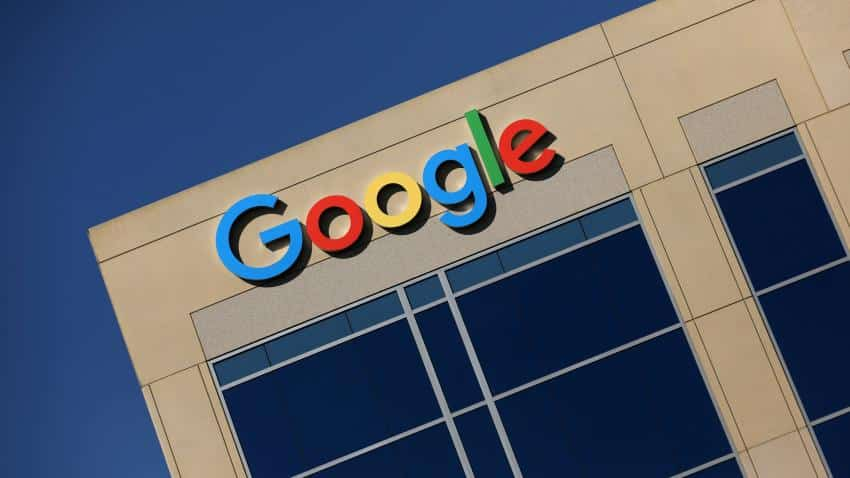 Google is bullish on India when it comes to Cloud adoption. Image source: Reuters
Several Indian enterprises have chosen Google Cloud to grow their businesses in the past few years. With the Google Cloud Platform (GCP) region now live in the country, the behemoth is one step closer to helping more local firms embrace Cloud.
The Cloud region in Mumbai -- that uses Google`s core infrastructure, data analytics and machine learning -- offers several services, including compute, Big Data, storage and networking.
"The launch of the Cloud region opens up new opportunities for several new partners who will benefit from building their services on Google Cloud," Mohit Pande, Country Manager-India, Google Cloud, told IANS.
Google is bullish on India when it comes to Cloud adoption.
Hike Messenger -- the first homegrown messaging platform -- has migrated its entire messaging application and network as well as all front-end traffic on to Google Cloud.
Since the migration to Google Cloud, Hike has seen a 25-30 per cent reduction in latency, improving the overall user experience on its platform. Google Cloud is also allowing Hike to scale with efficiency and reduce its go-to-market time and effort.
Big enterprises and emerging businesses like Ashok Leyland, Calcutta Electric Supply Corporation (CESC), Dainik Bhaskar Corp, Reliance Entertainment-Digital, Dalmia Cement, DTDC, Delhivery.com, GoIbibo, Royal Enfield, Air Vistara, Tata Sky and Walnut have chosen Google Cloud as their technology platform.
"The new GCP region will help more customers build applications and store their data, and significantly improve latency for customers and end users in the area," Pande added.
The Mumbai region joins Singapore, Taiwan, Sydney and Tokyo in the Asia-Pacific, making it easier for customers to build highly available, "performant" applications using resources across those geographies.
The GCP region has three zones. Developers and network admins can distribute apps and storage across multiple zones to protect against service disruptions.
Hosting applications in the new region, said the Google executive, can improve latency from 20 to up to 90 per cent for end users in Chennai, Hyderabad, Bengaluru and Mumbai, compared to hosting them in the other closest region which is Singapore.
With over 50 million SMBs, India is one of the fastest-growing economies in the world. "We have an incredible local team of seasoned enterprise and developer experts connecting with start-ups, SMBs and large corporations to understand their needs and offer solutions accordingly," Pande told IANS.
According to Manish Verma, Chief Technology Officer at Hungama, they wanted to have a low latency and secure cloud platform to create their active-active, high-availability and load-balanced multi-Cloud set-up.
"Google Cloud Platform gave us a low latency network, better than expected SSL [Secure Sockets Layer] performance, and the ability to optimise costs further with custom machine types," said Verma.
For Sandeep Kalidindi, Head of Technology at one of India`s largest education networks PaGaLGuy, once the company was exposed to GCP and understood the superiority of the platform, its mindset changed from "let us do everything on our own" to "let us do what we do best" and delegate the rest.
"We are always eager to see what new services are being launched and are extremely excited about what GCP can provide as part of its roadmap," Kalidindi added.
"We really appreciate the stability and scalability of the GCP platform. As a fast-growing start-up, we can scale our platform up and down in minutes without any worries," Gaurav Tripathi, Chief Technology Officer and Co-founder at Innoplexus AG, wrote on the GCP Mumbai webpage.
Innoplexus caters to the life sciences industry, offering Data as a Service (DaaS) and Continuous Analytics as Service (CaaS) products.
Google recently announced a partnership with Cisco to help its customers improve agility and security in a hybrid world with a fully-supported, open solution for developing and managing applications on-premises and on Google Cloud.
To meet the growing demand for industry-ready workforce in cloud computing, data analytics and machine learning, Google has also collaborated with Coursera, a leading US-based global online education platform, to launch a series of on-demand GCP training courses.
These courses range in skill levels from beginner to advanced and include topics like cloud fundamentals, operations, security, data analytics and machine learning.
Updated: Fri, Jan 12, 2018
11:50 am
IANS